Air Purifiers, Indoor Air Quality
Why Healthy K-12 Classrooms Matter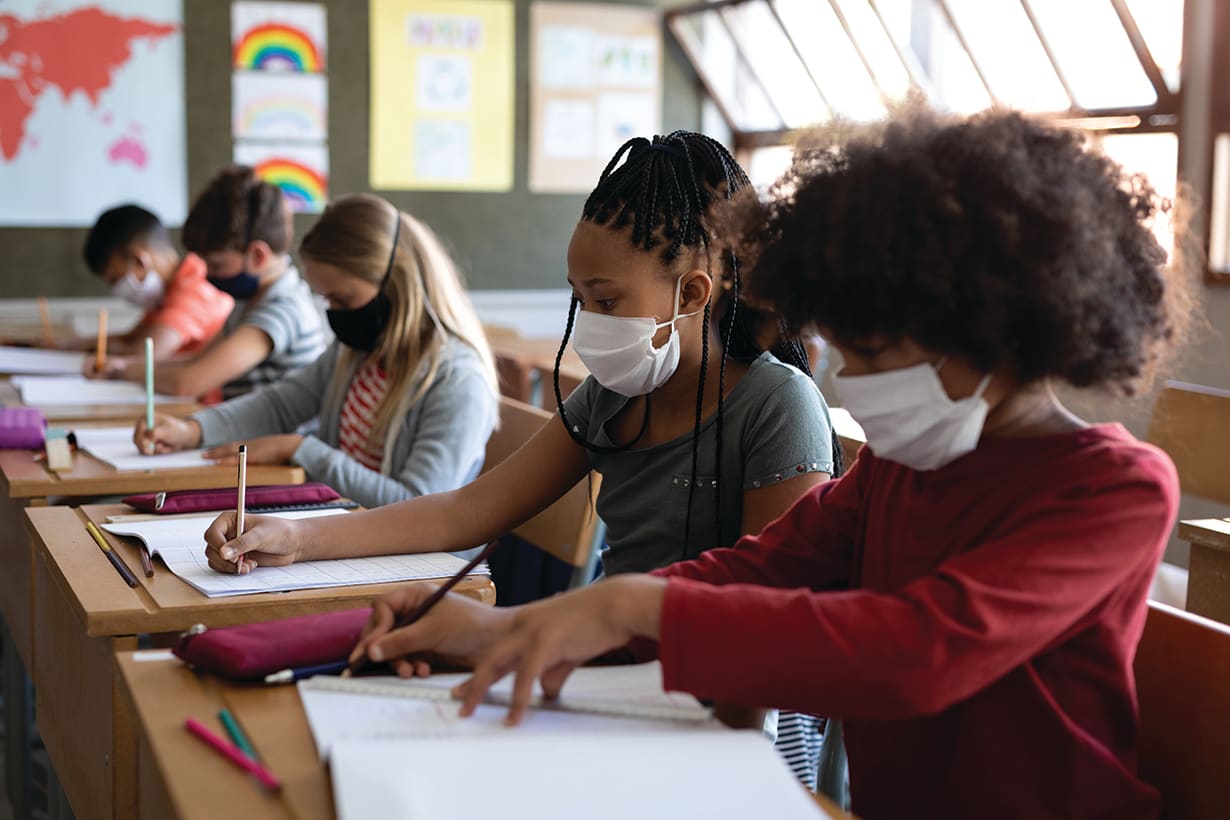 The COVID-19 pandemic increased the focus on the health and well-being of students, teachers, and staff in schools around the world. Many school districts are now challenged with improving the indoor environment in buildings that were not designed with health in mind. With the right strategies in place, a healthier indoor environment can have a significant impact on the well-being and performance in K-12 schools.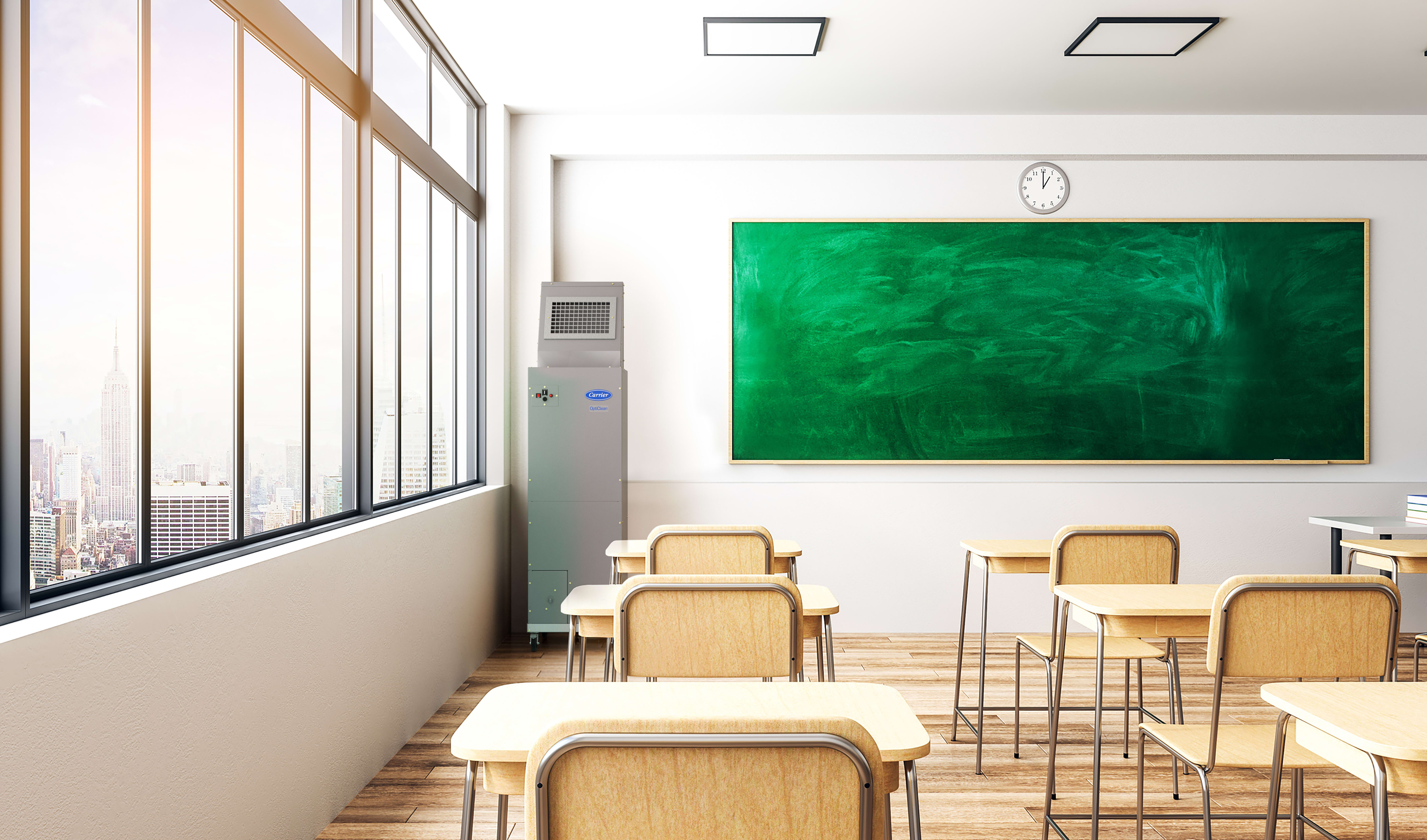 The OptiClean™ Air Scrubber for the Classroom
Another innovative Carrier filtration product is the OptiClean air scrubber that uses a long-life HEPA filter to remove 99.97% of airborne particles sized 0.3 microns to provide cleaner indoor air. An easy way to supplement an HVAC system without replacing or modifying existing equipment, the OptiClean air scrubber plugs into a standard outlet and can be easily rolled into place in classrooms and other areas of a school. Offering two models with a maximum 600 CFM or maximum 1500 CFM, the OptiClean air scrubber is a great solution for both classrooms and larger areas of a school (depending on size of space, occupancy and air turnover needs).
Shop Now open_in_new

Opens in a new window