HVAC Education, Furnaces, Maintenance, Air Purifiers, Indoor Air Quality, Ventilators, Carbon Monoxide Detectors
Prepare for Winter with These 5 Ways to Winterize Your Home
Old Man Winter is on his way, and he's packing his usual bag of tricks – snow, sleet, freezing temperatures and more. But before you start waxing your skis and dragging out the old toboggan, it's time to start winterizing your home to protect it – and your family – from the elements.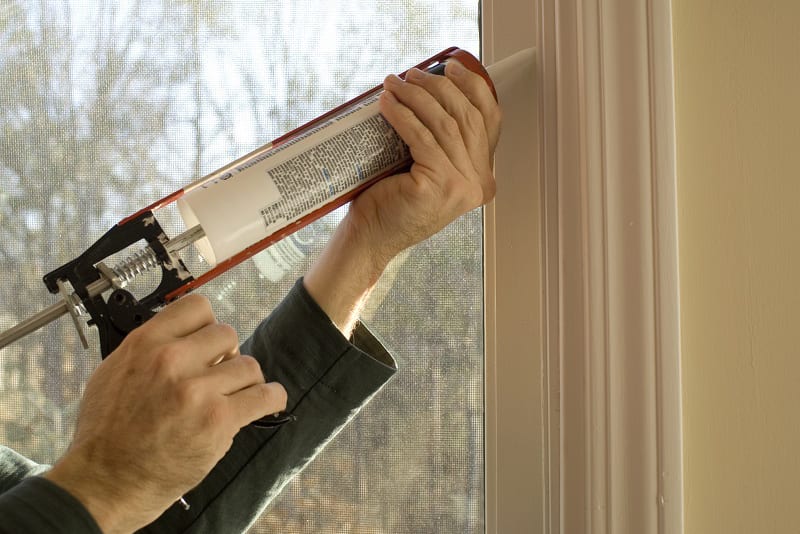 1. Check seals around windows and doors
Any entryway into your home can let heated air out and colder air in if not properly sealed. 
Windows: Use plastic cling wrap or buy a window sealing kit from a local retailer. Also, insulated drapes or window coverings can help reduce drafts and energy loss.
Doors: Check, and if necessary, replace the weather stripping around the frame of all exterior doors.  
2. Caulk, paint, repair
Caulk: Check your home exterior for gaps in door and window frames, wood trim, fireplaces and locations where wiring and piping enter your home. Use a high-quality caulk to seal any gaps.
Paint: Look for exposed wood surfaces. Scrape any loose paint, clean the area, and apply a good quality paint to protect the wood.
Repair: Visually inspect your home for loose shingles, poorly installed siding, rotting wood or cracks in masonry. Hire a contractor if you cannot make the repairs yourself.
3. Clean the dryer vent
While this one is easy to forget, your dryer vent will build up a layer of lint during normal operation, causing longer drying time and worse – it can be a fire hazard. Cleaning your dryer vent about every six months, including once in the fall, should be on everyone's to-do list. If you can't do it yourself, hire a reputable vent-cleaning contractor. 
4. Smoke & Carbon Monoxide (CO) detectors
It's always a good idea to check your smoke alarms and CO detectors on a regular basis. And because you will likely be spending more time inside and potentially using CO generating appliances such as a gas furnace during the winter, fall is a great time to test and if necessary, replace your smoke alarms and CO detectors.
5. Furnace maintenance 
Inspect your furnace filter monthly and replace as needed according to the manufacturer's recommendations. Hire a qualified Carrier HVAC contractor to perform an annual maintenance and cleaning appointment for your heating system.
Taking the time to tackle these tasks can help save energy, improve your family's comfort and help prevent bigger home repairs down the road.
Get Carrier Comfort in Your Home