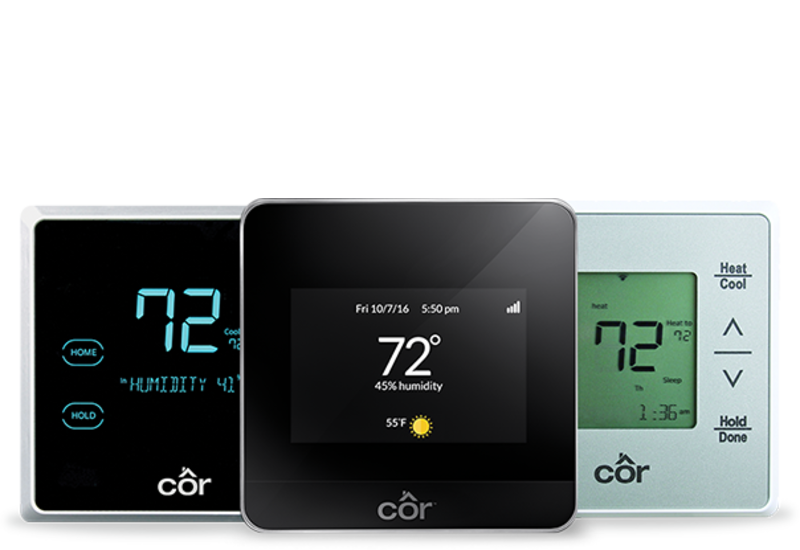 Côr® Thermostats Don't Just Learn. 
They Teach.
Côr thermostats can do more than give you unprecedented control of your home comfort. They can also show you ways to optimize energy savings with the touch of a button. Whether you're looking for a Wi-Fi® capable unit or more attractively priced, fully programmable model, click below to see everything the Côr family has to offer. There's sure to be a feature-packed Côr thermostat that's right for your home.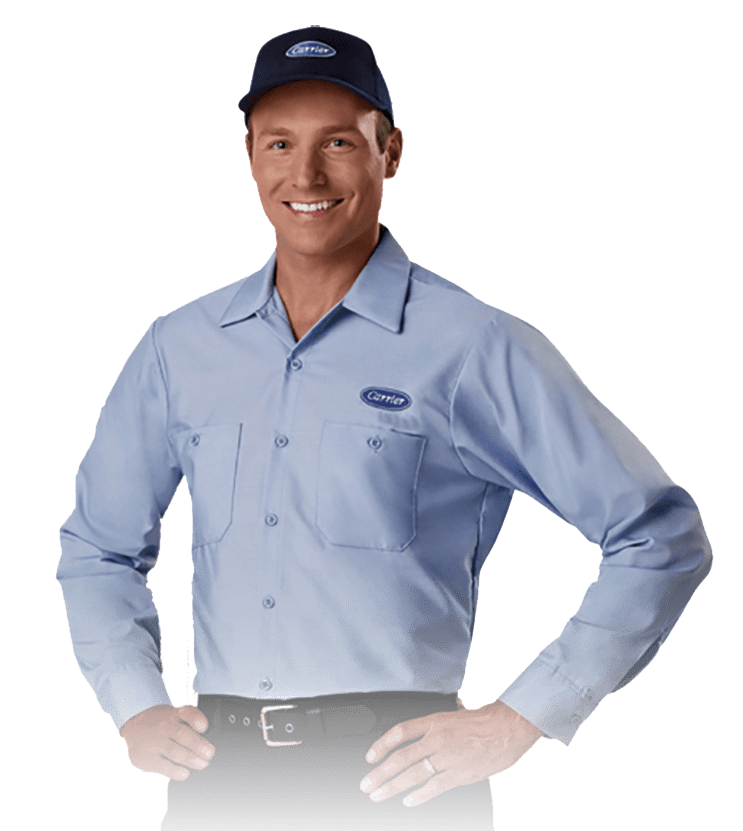 Installation So Easy You Don't Have to Do a Thing.
Professional installation from a trained Carrier® expert ensures that your Côr® thermostat is set up correctly from the get-go. The thermostat can take it from there, automatically downloading the latest software so that you're up-to-date with the most current home comfort technology.
Learn More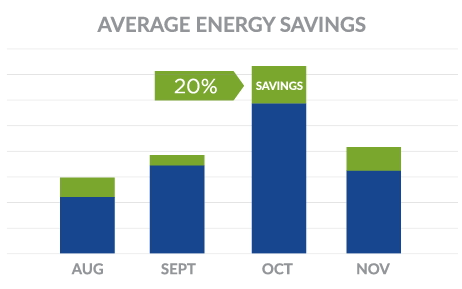 Greater Control Means Greater 
Cost Savings.
Homeowners saved an average of 20% on their heating and cooling energy costs.[2] Features like Ideal Away™ let the thermostat intelligently adapt beyond manual programming for greater efficiency while keeping you comfortable. Monthly energy reports help you understand your system's performance, allowing you to modify settings to maximize savings.
Learn More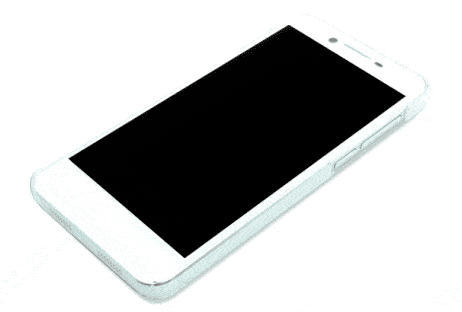 Simplicity at Your Fingertips
With its sleek, intuitive, smartphone-like touchscreen and remote accessibility, the Côr® thermostat makes it easy to change temperatures and maintain control of your home's energy efficiency with the touch of a finger.
The Côr® Thermostat Works Well With Others.
The Côr® thermostat is flexible enough to work with almost any brand of home comfort system.
Contact a Côr Dealer