Enhance Your Comfort with the Carrier® Infinity® 26 Air Conditioner with Greenspeed® Intelligence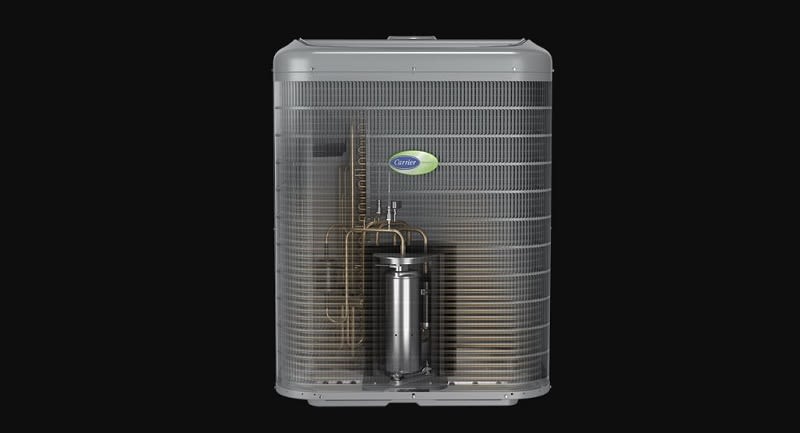 If it's time to invest in a new air conditioning system for your home, it is certainly of value to do your research. And when it's time for Carrier to develop a new air conditioner, we do our homework too. Backed by thorough research, enhanced computer modeling during design and test-to-failure vs. test-to-pass procedures, our new line of Infinity® air conditioners are poised to deliver reliability. 
Here are five reasons why you should consider the Infinity 26 air conditioner for your family's summer comfort:
1. Consistent Comfort When Conditions Change
The Carrier-exclusive Greenspeed intelligence is like having adaptive cruise control for your comfort. This patented technology precisely adjusts cooling output as indoor and outdoor conditions change to keep temperature and humidity levels spot-on. 
2. Market-Leading Efficiency
The ENERGY STAR® certified Infinity 26 air conditioner with Greenspeed intelligence offers segment-leading efficiency ratings of up to 26 SEER and up to 16.5 EER cooling. Typically, space heating and cooling represents the largest portion of utility bills, therefore, it is prudent to install a high-efficiency home comfort system.
3. Segment-Leading Quiet
Another benefit of variable-speed motors and variable-capacity output is market-leading, quiet operation as low as 51 decibels. So you can enjoy your backyard barbecue or a peaceful night's sleep with quiet, unobtrusive comfort. 
4. Superior Humidity Control
Keeping you comfortable during the humid summer months is "no sweat" with the Infinity 26 air conditioner. By providing up to 400% more moisture removal than a standard system*, you can enjoy summer comfort without overcooling your home.
*Infinity® 26 air conditioner with Greenspeed® intelligence vs standard, 13 SEER air conditioner model, under worst-case conditions.
5. Over-the-Air Updates
Carrier never stops innovating, and the Infinity 26 with Greenspeed intelligence offers our latest comfort "smarts" built into its control system. And now, with available over-the-air updates delivered via the Infinity System Control, you always have access to the latest performance enhancements.
Contact your local Carrier HVAC contractor today to discuss the options and the benefits of a cooling system upgrade with the Infinity 26 air conditioner with Greenspeed technology.