error This product is no longer in production and may only be available in limited quantities. Contact your dealer for further details.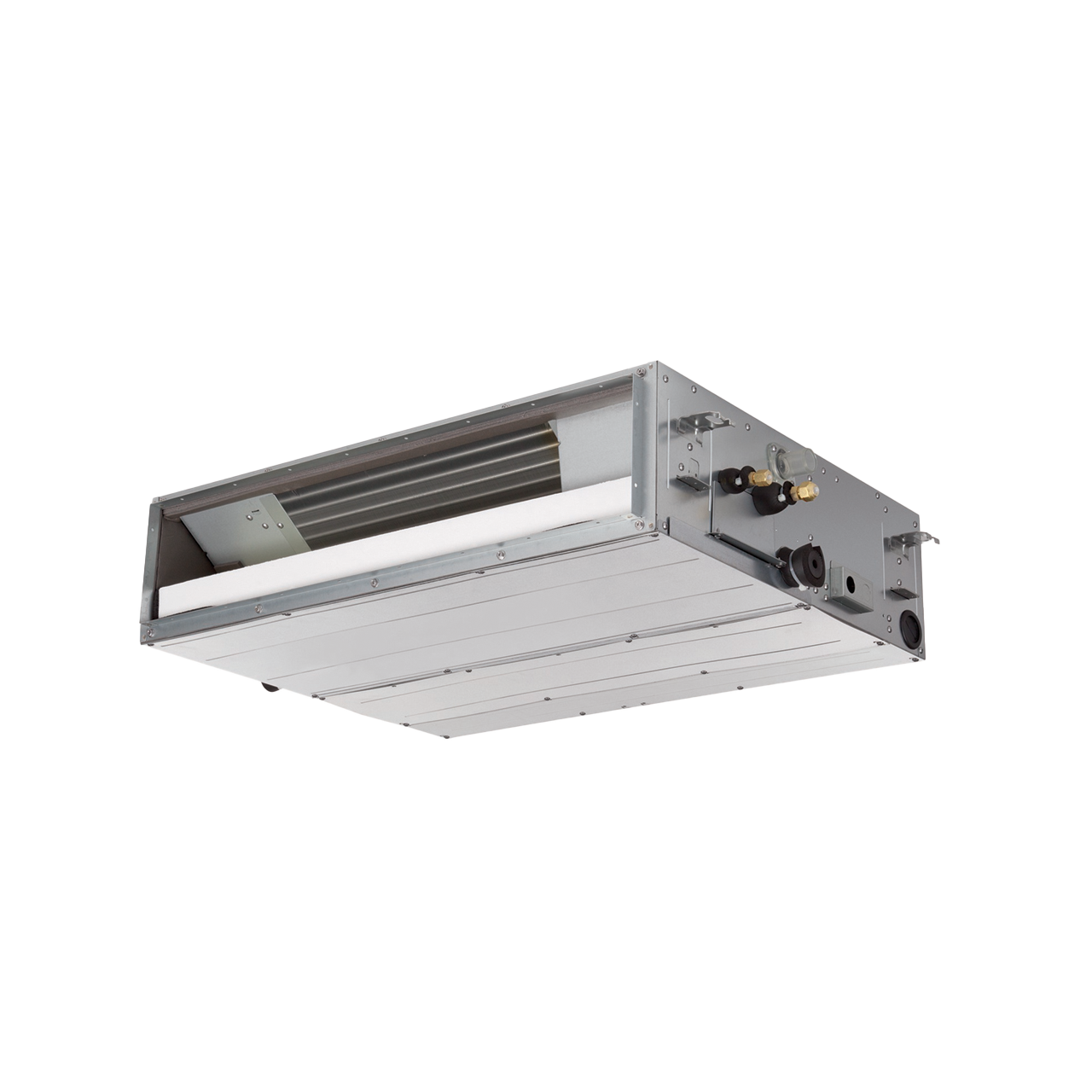 Toshiba Carrier Low Static Duct
MMDP
Connect With a Local Expert
Overview
The Toshiba Carrier Slim Duct indoor units are ideal for soffitt or low plenum height applications.
Product Features
Available in 5 different capacities
208-230V/1/60Hz power supply
Less than 0.2" of external static
DC fan motor
Three fan speeds - High, Medium, Low
Built in condensate drain pump
OA knock out
Optional auxiliary fresh air kit
Reliability Features
All equipment wiring complies with NEC requirements
Unit constructed in accordance with ETL requirements
DC fan motor
Finned tube heat exchanger
Suitable for R-410a refrigerant
Installation Features
Factory provided controls
Single point electric connections
Warranty
5-year parts limited warranty, except refrigerant, air filters and filter driers which are not included in any part of the limited warranty.