Furnaces, Maintenance
Furnace Service and Cleaning
Your furnace is one of those "out of sight, out of mind" items that sits tucked away in a furnace closet, basement or attic, and magically supplies comfort during the heating season. Every winter it delivers that warm, soothing wave of heat from the registers on cold, blustery days. Until one day, maybe it doesn't... and suddenly you and your family are uncomfortable and inconvenienced. While natural gas furnaces are developed and tested to run reliably for years, routine furnace service and cleaning and regular furnace maintenance are the keys to keeping your heating system running efficiently and improving its life expectancy. Ignoring routine furnace maintenance can cause higher utility bills and reduced comfort, and make the furnace components work harder, leading to reduced life expectancy, and in some cases, a total shutdown or system failure.
While most average homeowners can handle simple DIY furnace maintenance such as cleaning or replacing your air filter, calling a local, qualified HVAC system professional for regular furnace service and equipment checks can help ensure reliability and high-efficiency, and in some cases prevent larger issues from developing. Either way, if you want to keep your furnace heating air for years to come, don't forget to keep it serviced and maintained regularly.
Why is Furnace Service Important?
During normal furnace operation, dust, dirt, moisture from humidity or condensation, and microbial growths can build up on internal components. Airborne elements from normal household items and surfaces can lead to formicary corrosion within your HVAC equipment. Without a regular furnace service, these issues can lead to loss of efficiency and worse, breakdown of component materials and a shorter furnace lifespan. Over time, important components like the heat exchanger, burners or blower housing can begin corroding, leading to reduced performance and leaking carbon monoxide.
A regular furnace tune-up every year can go a long way towards minimizing many of the issues caused by build-up of dirt and debris, and the inspections allow your contractor to monitor longer-term issues and take proactive steps to help prevent premature failure or inconvenient breakdowns during the heating season. Annual furnace service may also be a requirement to keep your furnace warranty valid as well. Many manufacturers state on warranty documentation that installation and maintenance by a licensed HVAC service provider are a part of the warranty conditions. When you have a ten-year parts limited warranty as is standard on Carrier® furnaces, you'll want to be sure you keep that coverage valid for the full ten years.*
What to Expect during a Furnace Tune-up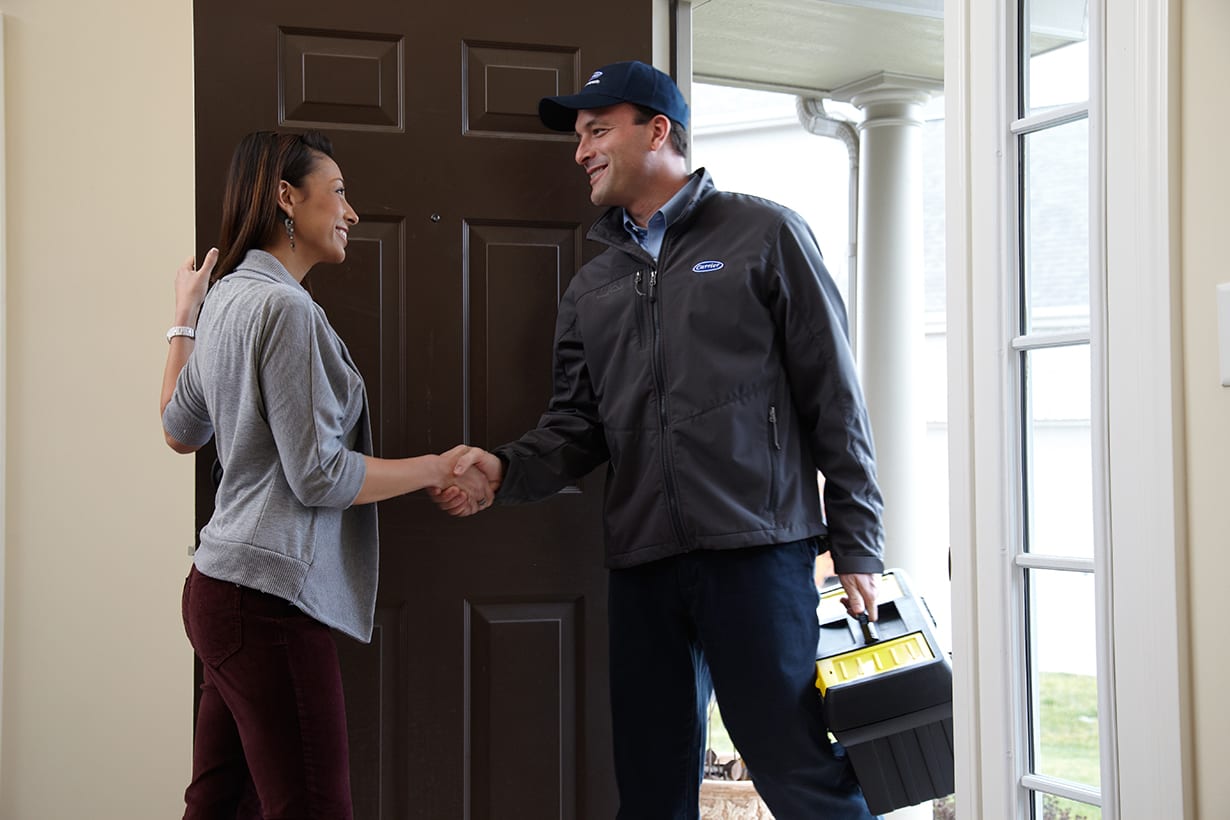 During a routine maintenance service call, your local dealer will likely evaluate furnace performance in various modes of operation, then shut off the gas and electrical power to execute a number of cleaning and inspection tasks, perhaps following guidelines from the Air Conditioning Contractors of America (ACCA®) or the American National Standards Institute (ANSI®). Furnace tune-up services will vary from contractor to contractor, but most HVAC dealers will perform similar tasks as part of a standard "clean and check" appointment. To learn more about furnace maintenance, visit our dedicated page on that topic.
How Much Should I Expect to Pay for a Furnace Tune Up?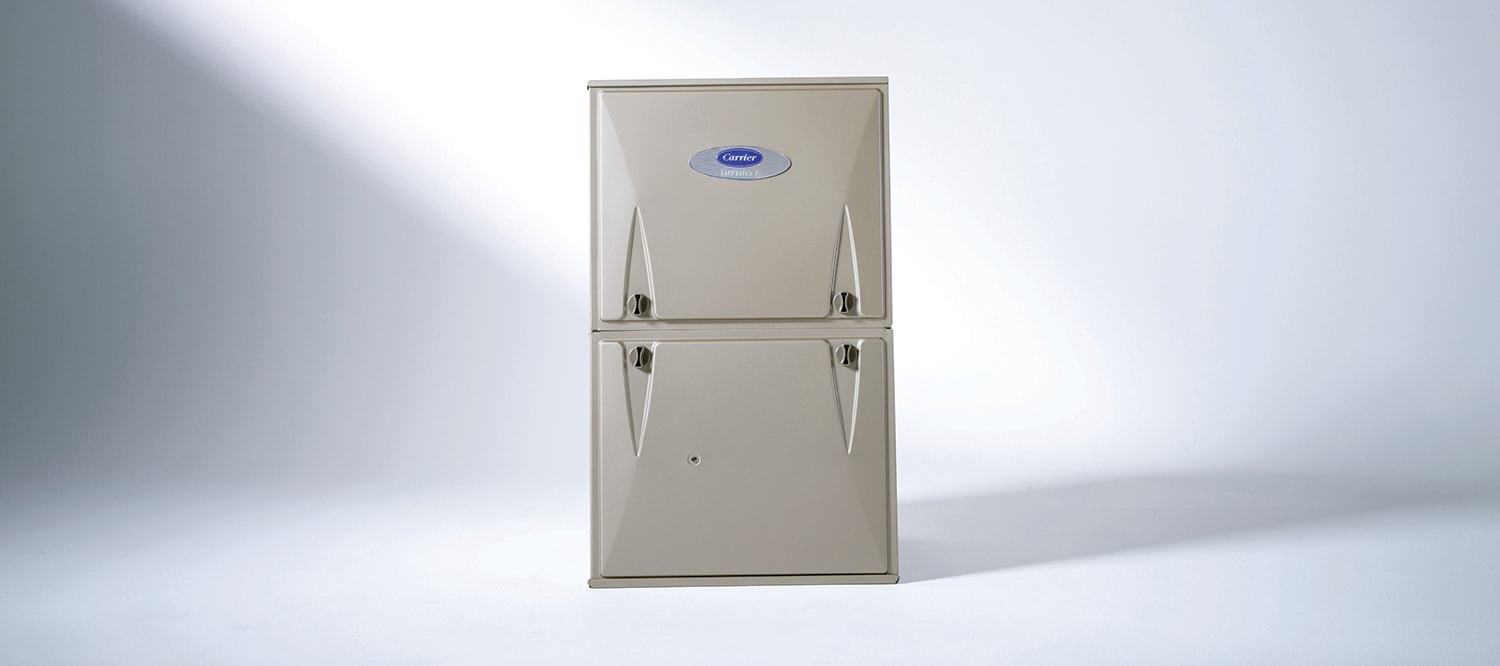 Pricing for furnace service and maintenance will vary widely from dealer to dealer, for a number of reasons. Some dealers will provide a more in-depth service with stated performance guarantees, while others might do a more basic service at a special rate to generate new business. Both approaches can yield the desired result of keeping your furnace heating system performing well as long as the service is provided by a reputable HVAC contractor. A Carrier furnace dealer can quickly and easily give you a quote for heater service and get you scheduled for your annual maintenance.
Furnace Repair or Replace?
A regular furnace tune up can maximize efficiency and provide longer lasting home heating. However, there are times when a simple maintenance call can identify an issue that will require a significant investment to remedy. Then, it's decision time. Do you make the expensive heating tune-up and enjoy continued comfort from your current heating system? Or, do you make an even bigger financial commitment and consider buying a furnace? The decision to repair or replace is up to you, and often it's a matter of comparing the cost of the furnace repair, taking into account the age of the equipment, versus the cost of a new furnace that likely offers higher energy efficiency and comes with warranty coverage.

There is no easy answer, but many use the rule of thumb that if a repair adds up to around 50% of the cost of a new furnace, replacing it is probably a better solution. If the current system has not incurred other major repairs, is in otherwise excellent condition, and issues that led to the breakdown can be identified and remedied, repairing the unit can make a lot of sense as well.