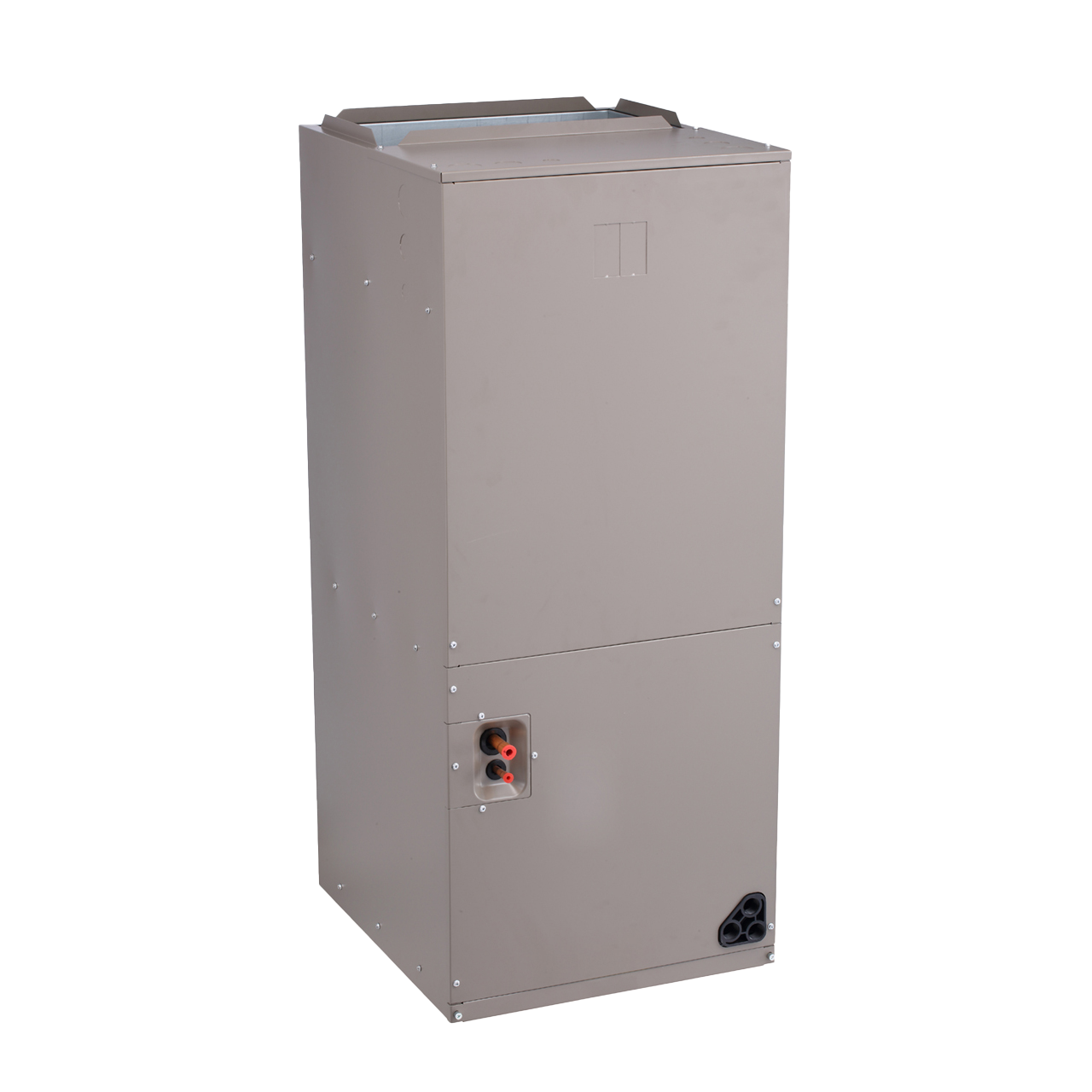 Vertical Air Handler Unit
40VMV
The 40VMV air handling unit is compatible with the 38VMR heat recovery, 38VMH heat pump and the 40VM9 remote controller.
Connect With a Local Expert
Overview
The Carrier VRF Vertical Air Handling unit is a multi-positional unit - vertical and horizontal - ideal for closet applications.
Product Features
208/230V-1-60Hz voltage
DC fan motor
Multiple fan speeds
Built-in IR receiver
Multi positional - vertical or horizontal
Reliability Features
All equipment wiring complies with NEC requirements
Unit constructed in accordance with ETL requirements
DC fan motor
Finned tube heat exchanger
Suitable for R-410a refrigerant
Installation Features
Controls quick connects on all indoor units
All indoor unit settings can be done from the Remote Controller
Unit comes standard with IR receiver
Warranty
5-year parts limited warranty, except refrigerant, air filters and filter driers which are not included in any part of the limited warranty.