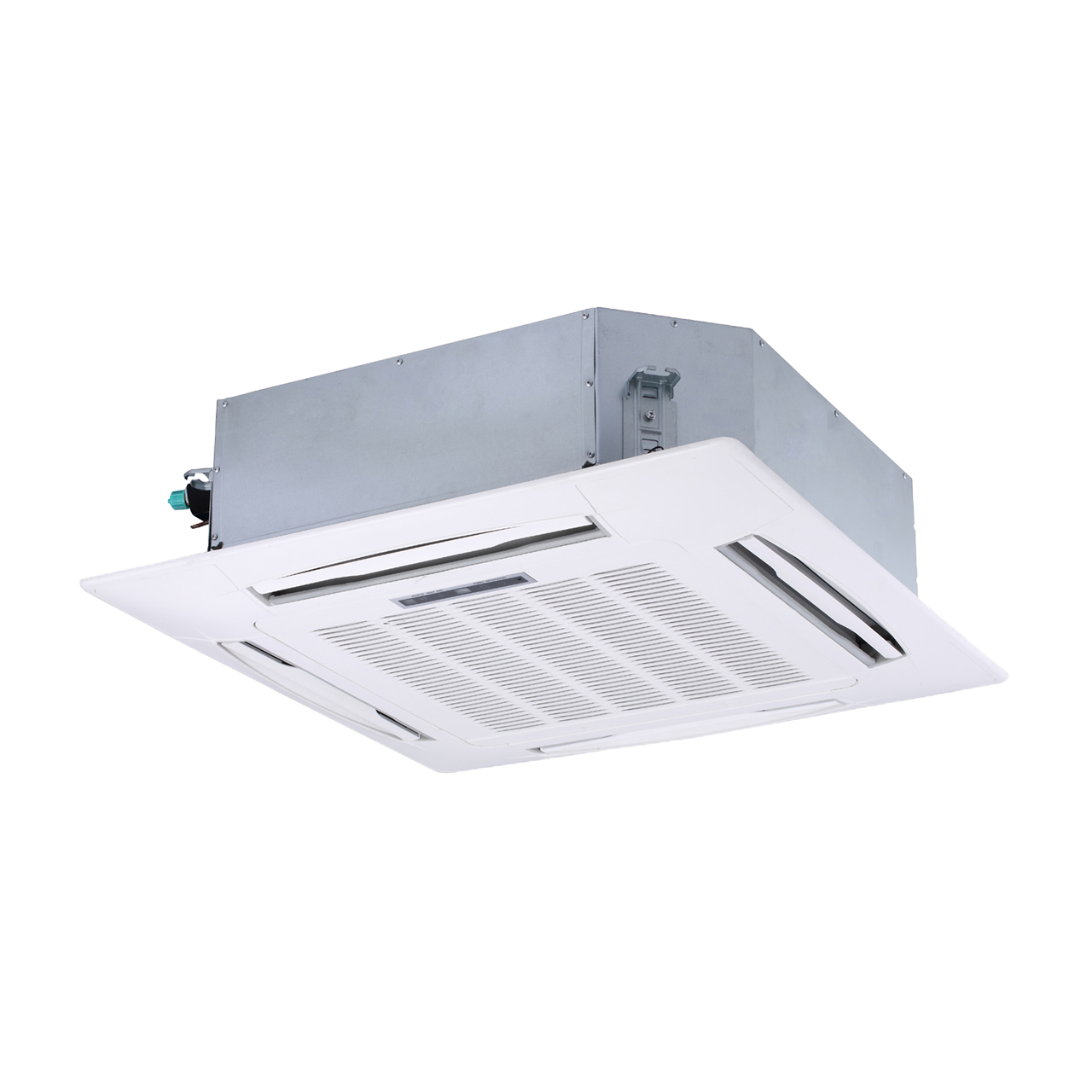 4-Way Cassette
40VMF
The 40VMF fan coil is matched with the 38VMR heat recovery or the 38VMH heat pump and the 40MV9 series controllers.
Connect With a Local Expert
Overview
The Carrier Compact 4-Way Cassette provides supreme comfort by delivering conditioned air flow in four directions while fitting a standard T grid ceiling.
Product Features
208/230V-1-60Hz voltage
Delivers air in all four directions
DC fan motor
Multiple fan speeds
Knock out for OA opening
Knock out for branch ducting
Louver control (fixed or swing)
Built-in condensate drain pump
Reliability Features
All equipment wiring complies with NEC requirements
Unit constructed in accordance with ETL and ETL, Canada standards
DC inverter driven fan motor
Finned tube heat exchanger
Suitable for R-410a refrigerant
Installation Features
Controls quick connects standard
All settings can be done from the Remote Controller
Unit comes standard with IR receiver
Warranty
5-year parts limited warranty, except refrigerant, air filters and filter driers which are not included in any part of the limited warranty.