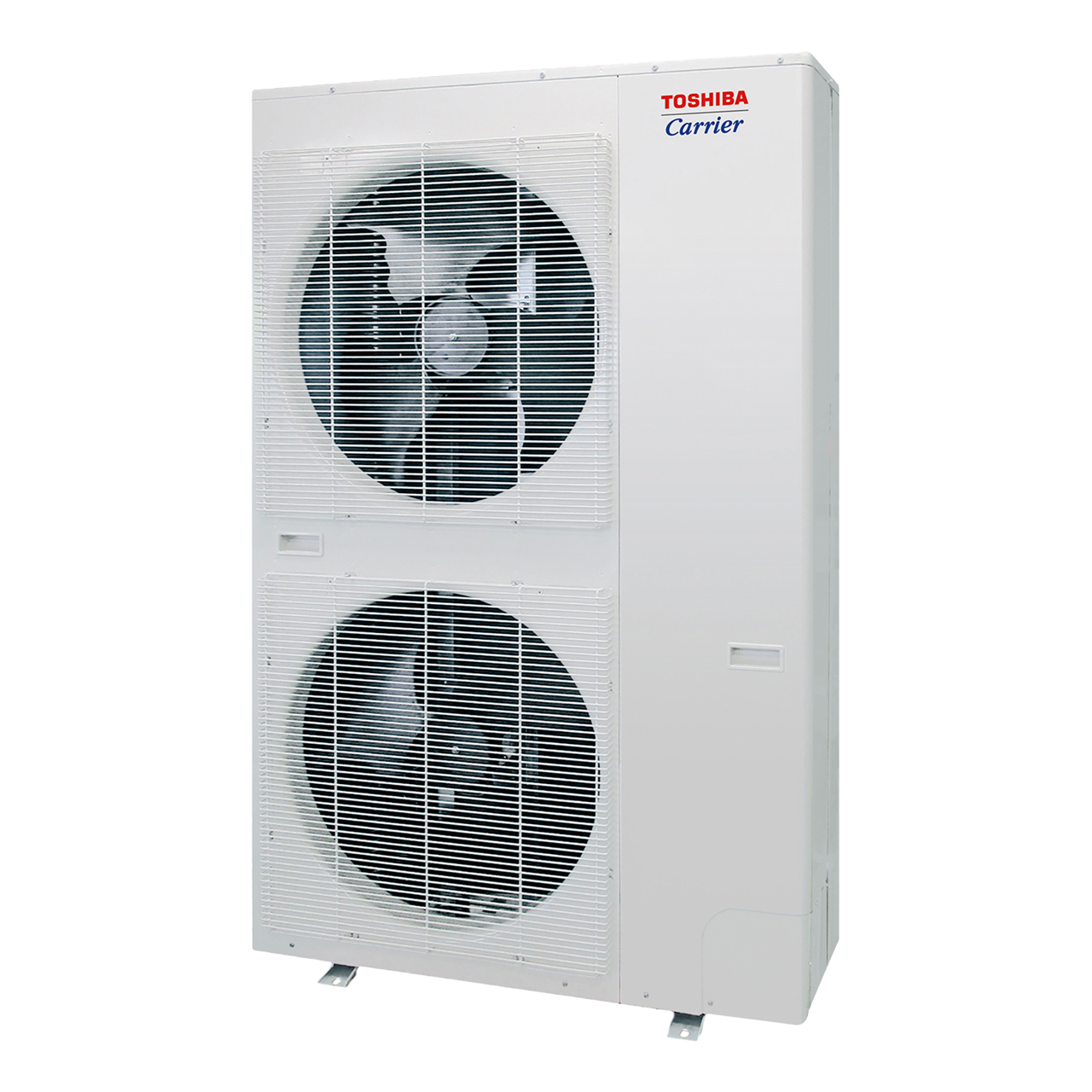 Toshiba Carrier Single-Phase Heat Pump
MCY7
Multi-zone system with up to 21.5 SEER and 11.5 HSPF
Connect With a Local Expert
Overview
The Toshiba Carrier VRF System is a combination of an outdoor unit with multiple style indoor units connected by refrigerant piping and wiring. The outdoor units have stacked dual condenser fan with side blow arrangement.
Product Features
Available in 3, 4 & 5-ton capacity range
100% heating capacity at 5° F for 3, 4 ton and 80% heating capacity for 5 ton unit
Ability to connect up to 9 multiple style indoor units on a 5 ton system
2-pipe heat pump system
High performance outdoor unit with Inverter-driven twin rotary compressor
208/230-1-60Hz power supply 
Cooling Operating Range: 23° F to 122° F
Heating Operating Range: -13° F to 60° F
Connected capacity up to 135%
Up to 21.5 SEER cooling efficiency
Up to 11.5 HSPF heating efficiency
Quiet outdoor operation
Reliability Features
All equipment wiring complies with NEC requirements
Unit constructed in accordance with ETL requirements
Finned tube heat exchanger
Suitable for R-410a refrigerant
Installation Features
Factory-provided controls
Single point electric connections
Warranty
5-year parts limited warranty, except refrigerant, air filters and filter driers which are not included in any part of the limited warranty. 7-year limited warranty on compressor only.