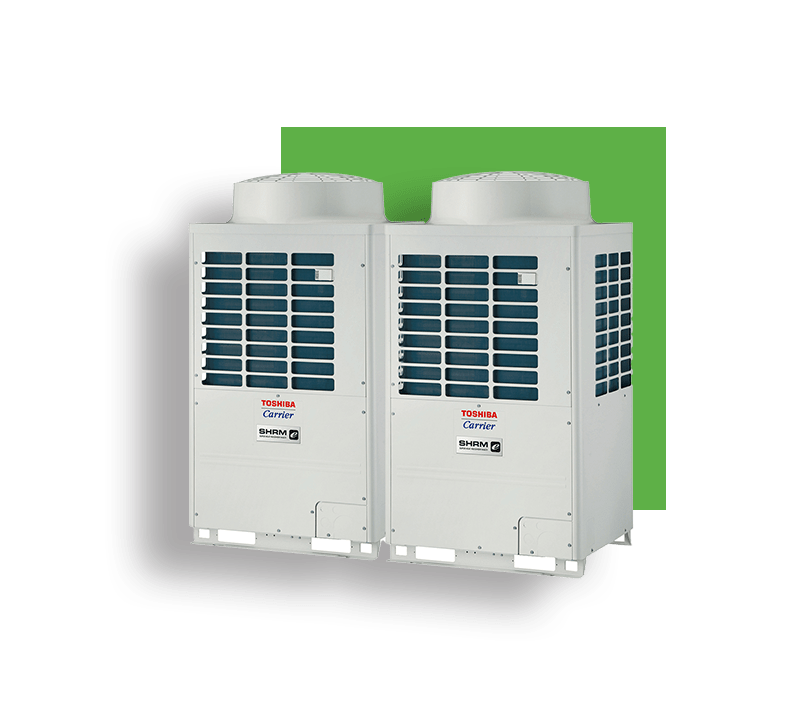 Toshiba Carrier Variable Refrigerant Flow Systems
Perfect for whole home, large residential and light commercial applications, Toshiba Carrier Single-phase VRF (Variable Refrigerant Flow) heat recovery and heat pump systems deliver proven heating and cooling solutions for discerning residential and commercial consumers. VRF systems provide customized comfort in sophisticated zoning through multiple capacity units featuring Inverter technology. These systems are also flexible due to long piping lengths and various indoor unit styles, allowing for overall architectural design improvements.
View Toshiba Carrier VRF Units keyboard_arrow_right
EXPLORE TOSHIBA CARRIER VRF
Filter by:
Sound Level (As Low As)
Quietest size within each model group during most common cooling operating condition.
info
Heating Recovery Efficiency
We couldn't find any products that match your search. Please
clear
or revise your filter selections. Having trouble deciding what product meets your needs? Visit our
system builder
or contact your
local Carrier Expert
.