error This product is no longer in production and may only be available in limited quantities. Contact your dealer for further details.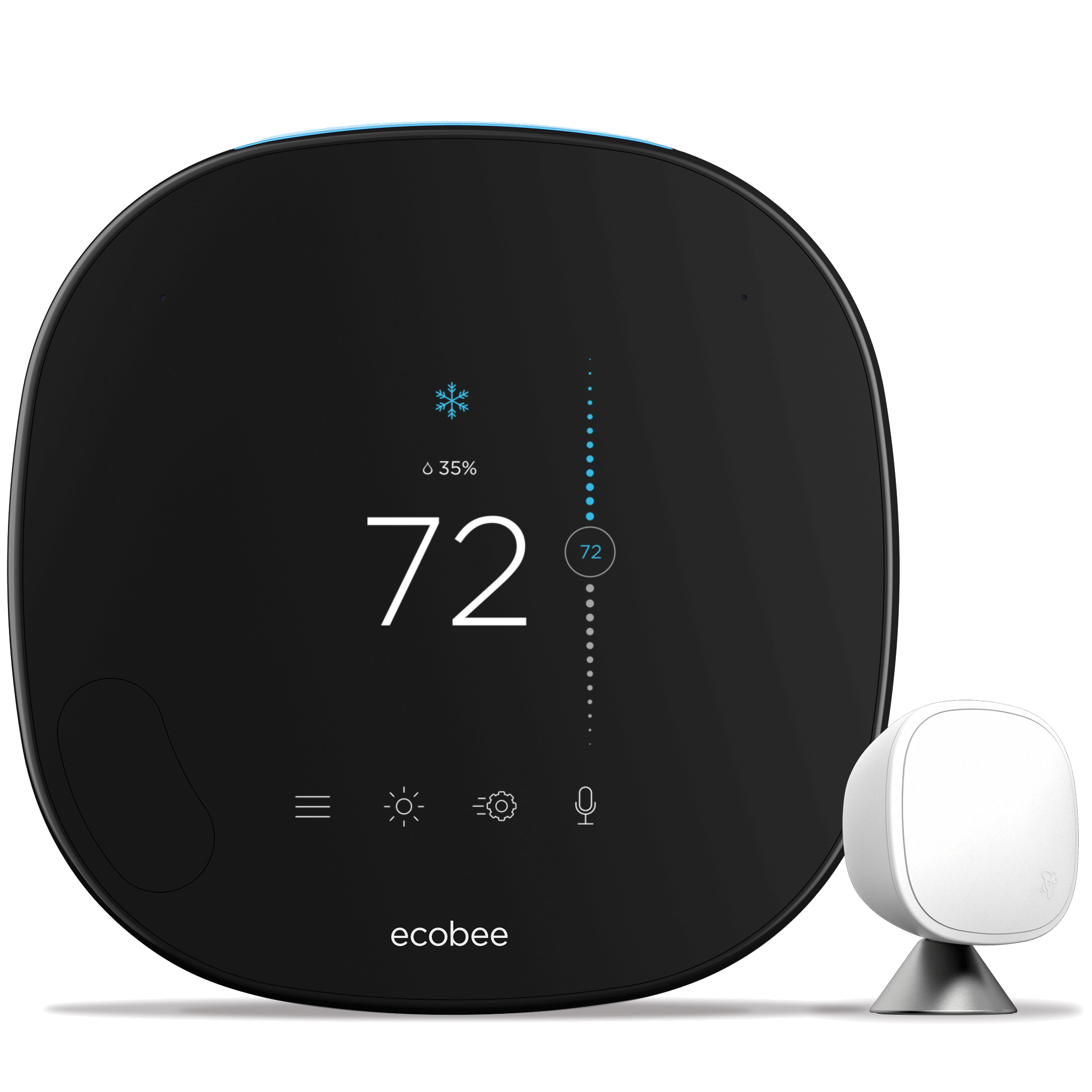 ecobee SmartThermostat Pro with voice control
EB-STATE5CR-01
Works seamlessly with third-party smart home platforms and includes added features like voice control and hands-free calling.
Connect With a Local Expert
Overview
The ecobee SmartThermostat Pro with vocie control, powered by Carrier, tailors itself to your schedule, your personal comfort preferences and the weather outside. It can also provide details on savings each month and insight into your heating and cooling equipment performance.
With added features like voice control using Amazon® Alexa® voice commands, hands-free calling and the ability to stream music to a Bluetooth® speaker using Spotify Connect2, this smart thermostat can give you the complete control you've been looking for.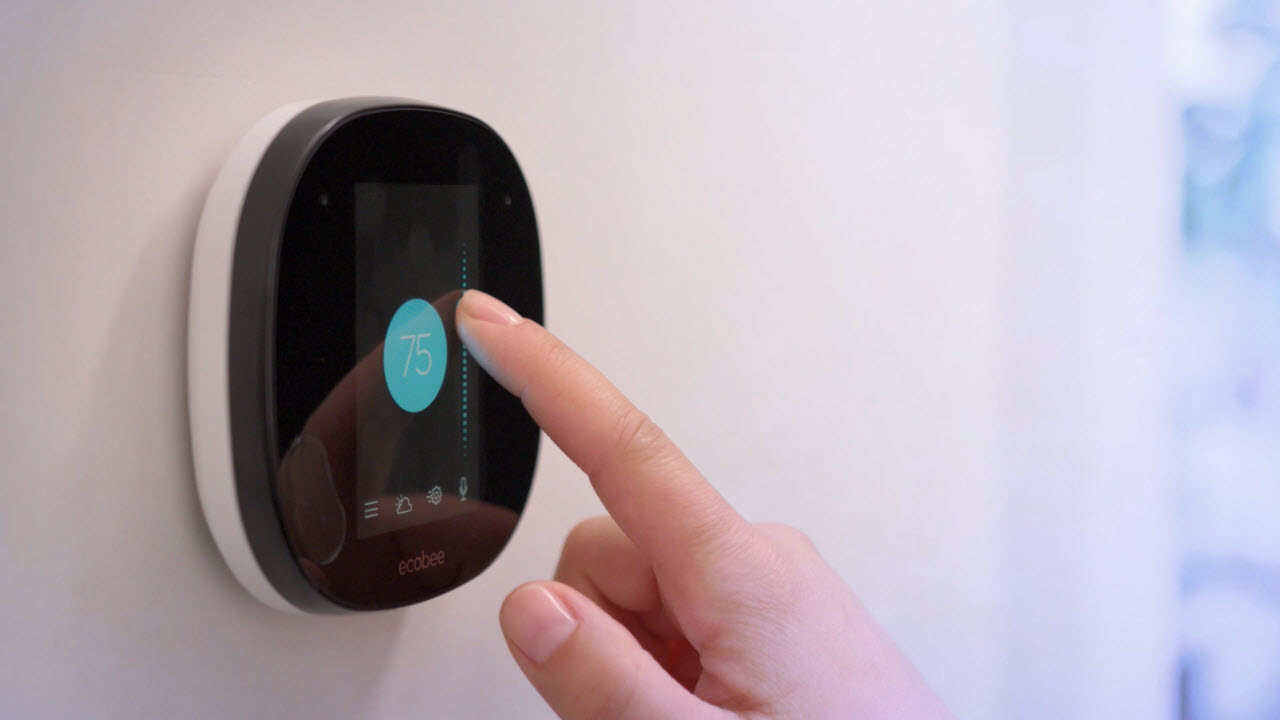 WHY THIS SMART THERMOSTAT IS RIGHT FOR YOU

Energy-Saving Intelligence
Can save you up to 23 percent in annual energy costs.1

Remote Access
Access your system from anywhere with your Apple® or Android® devices.2

Smart Home Compatible
Works seamlessly with third-party smart home platforms such as Apple® HomeKit®, Amazon® Alexa®, Google® Assistant, Samsung® SmartThings® and IFTTT®.3

Voice Control
Use Alexa voice commands to change temperature settings, check the weather, hear the news, play music, make a phone call and more.

Stream Music
Play music through a Bluetooth® speaker using Spotify Connect.2

Hands-Free Calling
Call friends and family anywhere in North America free of charge from your thermostat using Amazon Alexa.

Warranty
Five-year limited warranty when purchased through and installed by a Carrier expert.4
1Compared to a hold of 72°F. See https://www.ecobee.com/savings/ for details.
2When connected to the Internet through a Wi-Fi® network.
3With your iOS® or Android devices.
4See warranty certificate for complete details and restrictions.