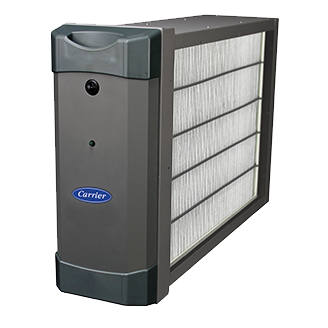 Infinity® Air Purifier
DGAPA
Whole-home air purifier that uses Captures & Kills® technology to trap particles and inactivate them with an electrical charge.
Overview
The Infinity air purifier is a whole-home solution that can be added to your heating and cooling system. It uses Captures & Kills technology to inactivate 99% of select airborne pathogens trapped by the filter, including coronavirus, bacteria and other pathogens.1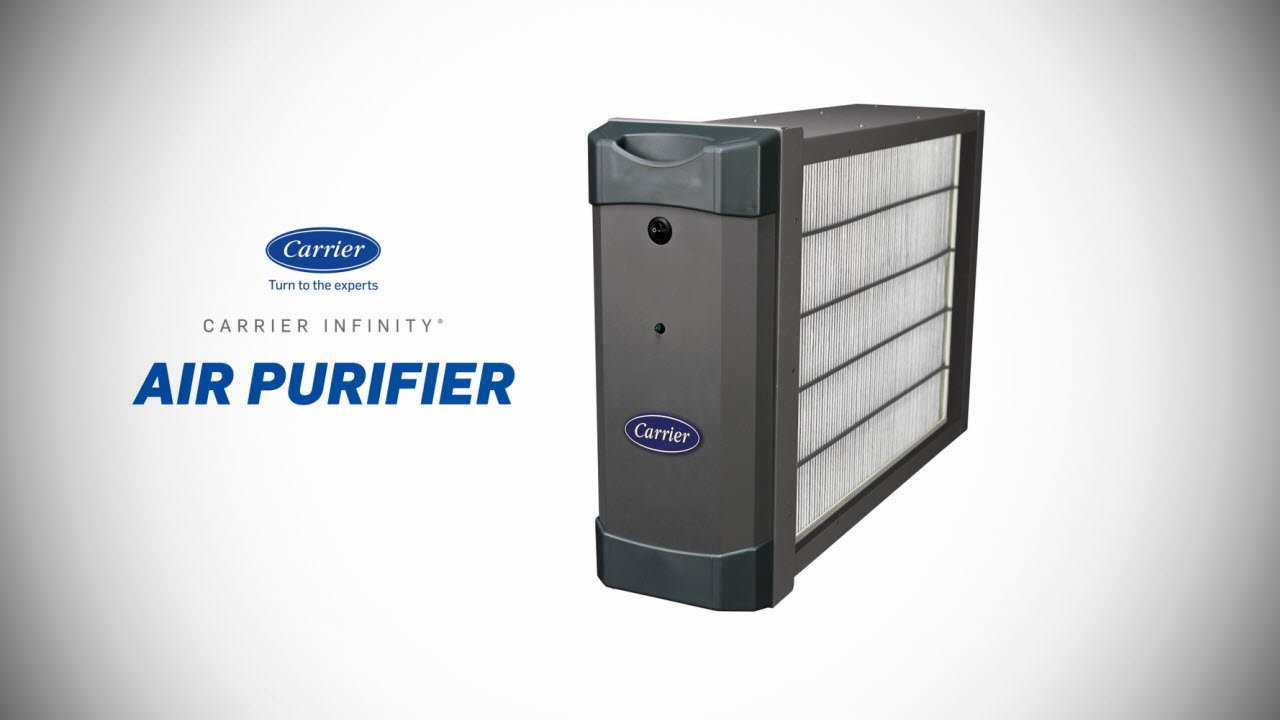 WHY THIS AIR PURIFIER IS RIGHT FOR YOU

Whole-Home Filtration
Works silently in-line with your HVAC system to help reduce pet dander, pollen, dirt and other particles that can circulate throughout your home.

Captures & Kills Technology
Our patented Captures & Kills technology traps 95% of particles in micron size range 1.0 to 3.0 flowing through the HVAC system2 and subjects them to an intense electric field.

Viruses & Bacteria
Inactivates 99% of select airborne germs and viruses trapped in the filter including coronavirus, human influenza, the common cold and bacteria that causes strep throat.1

Filtration Efficiency
MERV 15. Minimum Efficiency Reporting Value (MERV) ratings range from 1-16 and the higher the MERV rating, the fewer particles and other contaminants can pass through the air filter.

Size
Available in various sizes that can accommodate most homes. Your Carrier expert will recommend the appropriate model to fit your needs.

Warranty
10-year parts limited warranty upon timely registration.3
1The Infinity Air Purifier has demonstrated effectiveness against the murine coronavirus, based on third-party testing (2020) showing a >99% inactivation, which is a virus similar to the human novel coronavirus (SARS-CoV-2) that causes COVID-19. Therefore, the Infinity Air Purifier can be expected to be effective against SARS-CoV-2 when used in accordance with its directions for use. Third-party testing (2012, 2007) also shows ≥99% inactivation for the type of virus that causes common colds, Streptococcus pyogenes and human influenza. Airborne particles must flow through your HVAC system and be trapped by the Infinity filter to be inactivated at 99%. Learn how it works at Carrier.com/purifier.
2Based on third-party testing (2012) showing 95% of particles size 1.0 to 3.0 microns captured and 85% of particles size 0.3 to 1.0 microns captured.
3To the original owner, when product is used in an owner-occupied residence, a 10-year parts limited warranty upon timely registration of your new equipment. Warranty period is 5 years if not registered within 90 days. Jurisdictions where warranty benefits cannot be conditioned on registration will automatically receive a 10-year parts limited warranty. See warranty certificate for complete details.