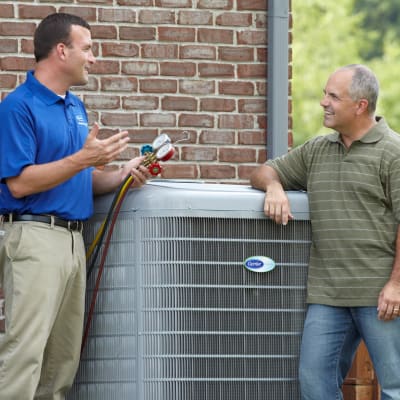 Heat Pump Troubleshooting
If you own any kind of equipment, you've probably experienced the feeling when the unit malfunctioned, and it's never at a convenient time. Your mower didn't start... your computer shut down unexpectedly... or your car overheated. Now, remember the feeling you had after contacting a professional, only to discover the answer was something really simple? You were probably a little embarrassed or maybe even frustrated that you didn't think of the solution yourself, never mind the time and money wasted along the way.
Carrier gets it, and that's why we're offering basic heat pump troubleshooting tips for common problems with your comfort systems. No matter what type of heat pump system you own, there are a number of issues you may be able to resolve before you pick up the phone to call an HVAC technician. All you have to do is take a few moments to play detective, use the information on this web page and you might just save a little time and money by resolving the issue yourself.