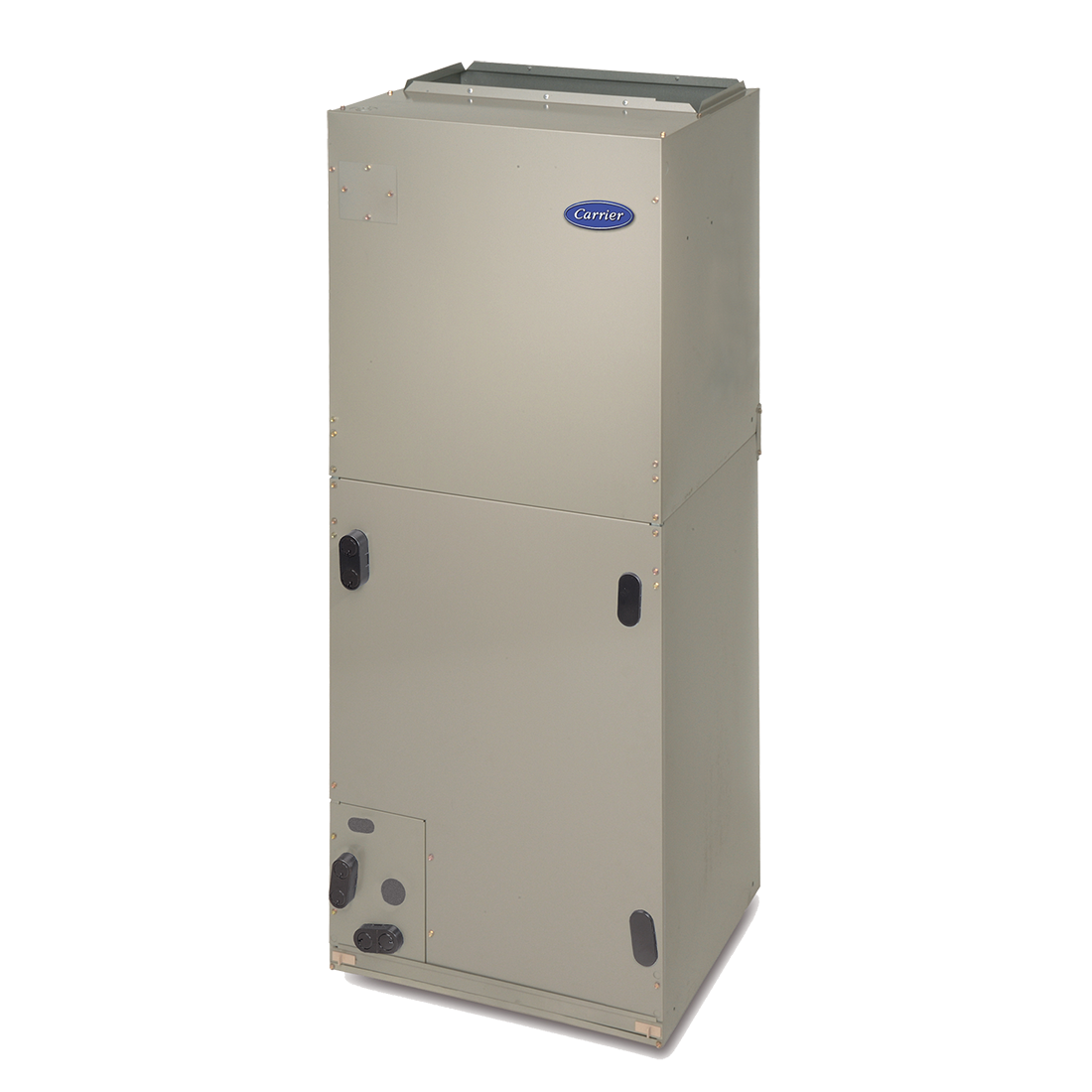 Performance™ Fan Coil with InteliSense™ Technology
FT4B
Performance series fan coil with a variable-speed fan for premium energy savings capabilities and comfort features. Features InteliSense™ technology
Connect With a Local Expert
Overview
When it comes to saving on your energy dollars, moving cool air inside your home with a variable-speed fan coil can make a surprising difference. You can also gain on comfort. Variable-speed enables better summer humidity control and more consistent air temperatures along with quieter operation.
Pair your InteliSense-enabled Performance Series fan coil with an ecobee for Carrier Smart Thermostat, opt-in to data sharing, and enjoy the benefits of connected comfort. InteliSense™ technology gives your dealer the ability to remotely view the operational health of your system and use digital tools to provide more efficient customer service and remotely troubleshoot your system.
WHY THIS FAN COIL IS RIGHT FOR YOU

Energy Savings
Premium energy savings. Can help maximize heating and cooling energy savings when paired with compatible unit.

Comfort Features
Offers premium comfort features when paired with a compatible outdoor unit. Can operate at lower speeds for longer times extracting more humidity from your indoor air.

Air Quality Features
Variable-speed fan coil providing premium control of the airflow passing through your air filter.

InteliSense technology
Allows for critical equipment performance data to be gathered and shared with your dealer who can reassure you that your system is running properly. Simply your furnace with an ecobee for Carrier Smart Thermostat, grant permissions for data sharing and watch an improved customer experience come to life. Learn more.

Size
Available in various sizes that can accommodate most homes. Your Carrier expert will recommend the appropriate model to fit your needs.

Warranty
10-year parts limited warranty upon timely registration.1
1To the original owner, when product is used in an owner-occupied residence, a 10-year parts limited warranty upon timely registration of your new equipment. Warranty period is 5 years if not registered within 90 days. Jurisdictions where warranty benefits cannot be conditioned on registration will automatically receive a 10-year parts limited warranty. See warranty certificate for complete details.