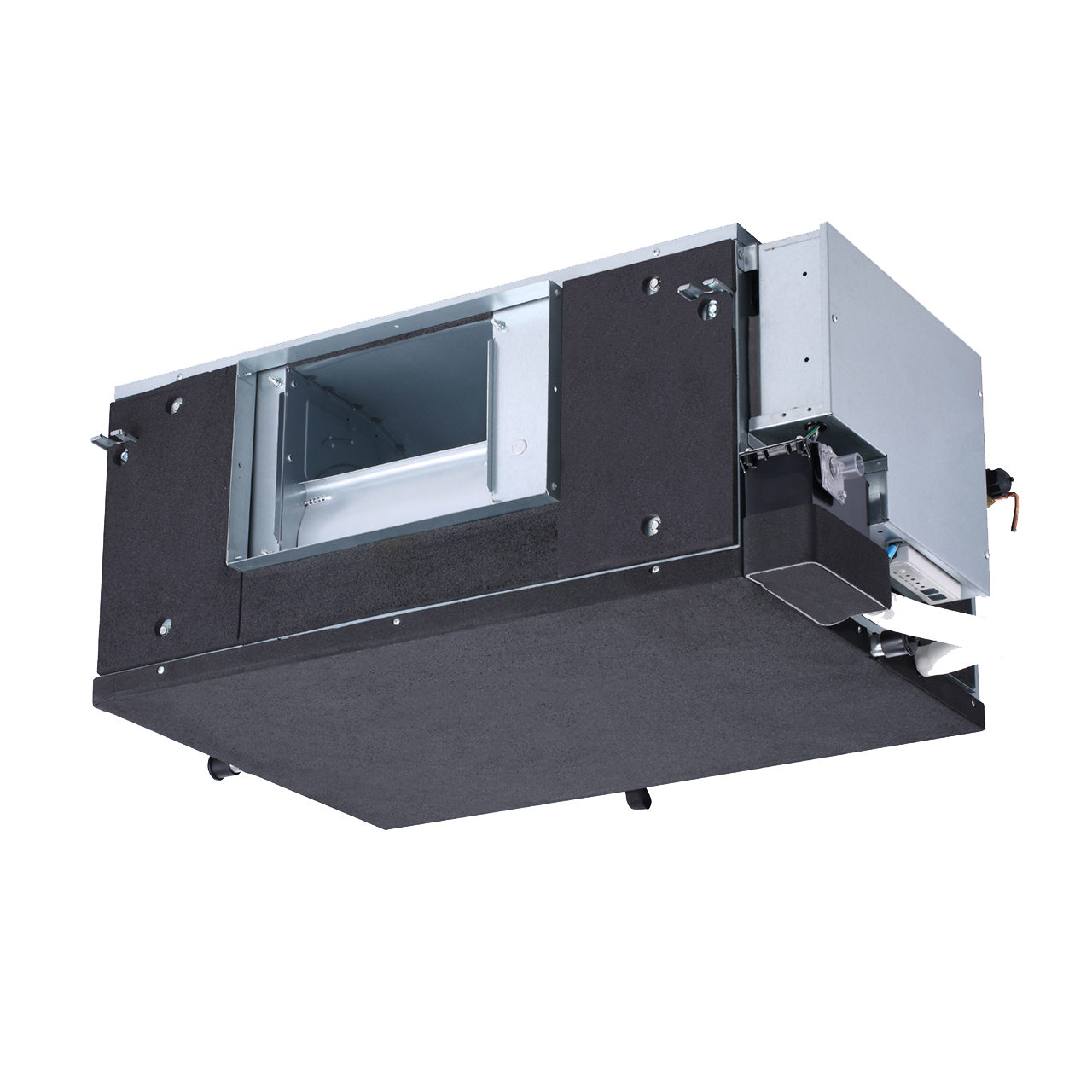 High Static Duct
40VMH
The 40VMH high static duct is matched with the 38VMR heat recovery or the 38VMH heat pump and the 40MV9 series controllers.
Connect With a Local Expert
Overview
The Carrier High Static Ducted indoor units can handle higher static to support longer ductwork for a given space and are ideal for hideaway applications serving multiple zones.
Product Features
208/230V-1-60Hz voltage
Unit can handle up to 1.0 in. wg of ESP
DC fan motor
Multiple fan speeds
Integrated condensate lift up to 28", for sizes up to 54
For sizes 72 and 96, condensate pump is available an accessory
Reliability Features
All equipment wiring complies with NEC requirements
Unit constructed in accordance with ETL requirements
DC Inverter fan motor
Finned tube heat exchanger
Suitable for R-410a refrigerant
Installation Features
Controls quick connects standard
All settings can be done from the remote controller
Unit comes standard with IR receiver
Warranty
5-year parts limited warranty, except refrigerant, air filters and filter driers which are not included in any part of the limited warranty.