Air Conditioners, HVAC Education
July 17: The Invention of Modern Air Conditioning
On July 17, 1902, Willis Carrier solved one of mankind's most elusive challenges by controlling the indoor environment through modern air conditioning. His invention enabled countless industries while promoting global productivity, health and personal comfort.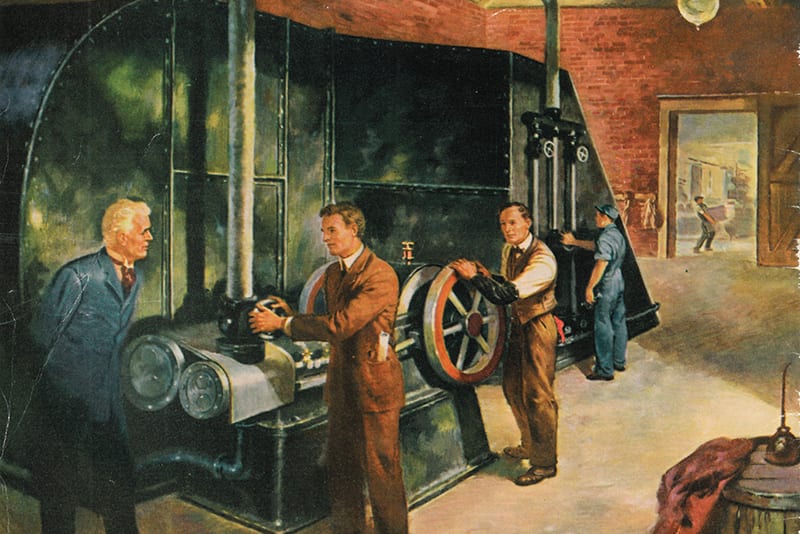 Today, Carrier innovations are found across the globe and in virtually every facet of daily life. We create more comfortable and productive environments, regardless of the climate. We help safeguard the global food supply by preserving the quality and freshness of food and beverages. We support health and well-being by enabling the proper transport and delivery of vital medical supplies under exacting conditions. We provide solutions, services and education to help lead the green building movement.
As we celebrate Carrier's game-changing invention, let's take a look at some other key dates in our company's history:
1907
Carrier hires Margaret Ingels as America's first female air-conditioning engineer, right around the time that the decision to allow U.S. women the right to vote was being debated by lawmakers.
1911
Willis Carrier's Rational Psychrometric Formulae brought science to what had been the often hit-or-miss design of air-conditioning systems, and in the process made Carrier an international name. The chart would be updated and reprinted regularly, serving as an essential tool to generations of engineers and remaining the basis of our designs today.
1925
New York City's "new" Madison Square Garden opened, employing Carrier centrifugal chillers to cool its patrons and produce a perfect ice surface for professional hockey.
1928
The construction of the Milam Building in San Antonio, Texas, included Carrier central air conditioning, making it the first skyscraper to install comfort cooling as it was built.
1931
The M.V. Victoria, a 13,400-ton Italian motorship designed to run from Italy to Egypt, became the first vessel to make its maiden voyage equipped with Carrier air conditioning.
1946
San Antonio, Texas, touts "the World's First Air-Conditioned City Bus".
1971
Carrier is awarded the principal air conditioning contract for Chicago's 110-floor Sears Tower, which when completed, was the tallest building in the world.
1993
Carrier stops manufacturing CFC-based chillers in the U.S., two years before the deadline established by the U.S. Clean Air Act and 16 years ahead of requirements for developing countries.
2011
Carrier's Monterrey Commercial plant was the first industrial facility in the global heating, ventilation and air conditioning (HVAC) industry to be Leadership in Energy and Environmental Design (LEED®) Gold Certified.
2018
Carrier took a leadership role in determining the refrigerant of the future by identifying R-454B, to be known commercially as Puron Advance™, as its lower Global Warming Potential (GWP) solution to replace R-410A in all of its ducted residential and light commercial products sold in North America.
Thank you, Willis, for making the world a cooler place!
Get Carrier Comfort in Your Home