Furnaces, Thermostats, Savings & Rebates, Maintenance, Home Comfort
5 Tips for Saving Money on HVAC Energy Bills This Winter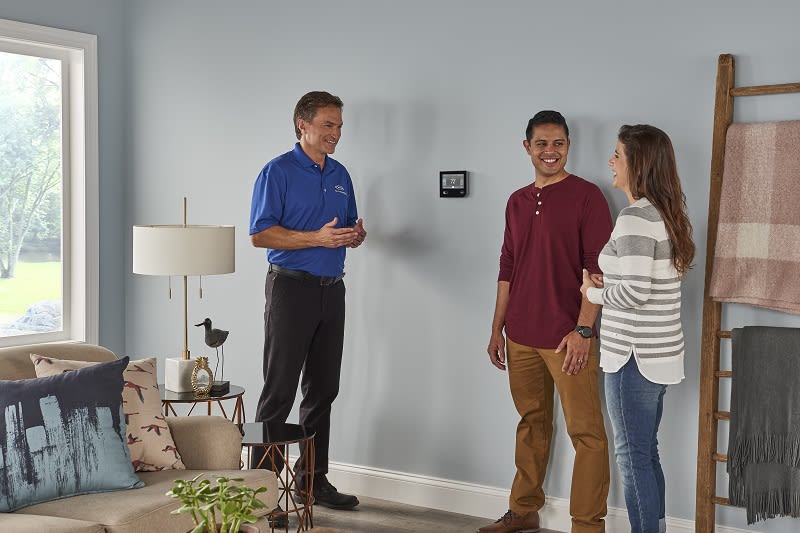 Does your utility company send those letters telling you how energy efficient you are compared to your neighbors? You are not alone. If you want to improve your standing, or just want to save a little money on your energy bills this winter, Carrier offers five ways to help save on heating costs and get the best performance from your furnace.
1. Let the Sun Shine In
Let Mother Nature bring the heat at no cost to you by opening blinds in rooms with plenty of exposure to the sun. Then, close the blinds at night to reduce the chill you may feel when the sun goes down. 
2. Turn Down the Heat 
The easiest way to save on your heating bill is to turn down the heat to the lowest setting you are comfortable with. According to energy.gov, turning the temperature down an additional 10 - 15° F for 8 hours while you are sleeping or away can help save about 10% a year on your energy costs.
3. Get a Programmable or Smart Thermostat
A programmable thermostat can make turning down the heat automatic. Depending upon the model, you can set different temperatures for when you are home, away or asleep. Better yet, get a Wi-Fi connected smart thermostat that makes automatic adjustments and can be controlled remotely with a smartphone.
4. Check / Replace Your Furnace Filter
An extremely dirty or clogged furnace filter can cause your furnace to work harder than needed and waste energy in the process. Check and/or replace your furnace filter once a month, or as recommended by the manufacturer.
5. Schedule an Annual Furnace Maintenance Check
Regular, routine maintenance and cleaning can help your furnace run more efficiently and potentially extend its life as well. If your furnace hasn't been serviced this year, call your local Carrier HVAC contractor today.
Get Carrier Comfort in Your Home