Why Should I Choose ENERGY STAR® Heating and Cooling Products for My House?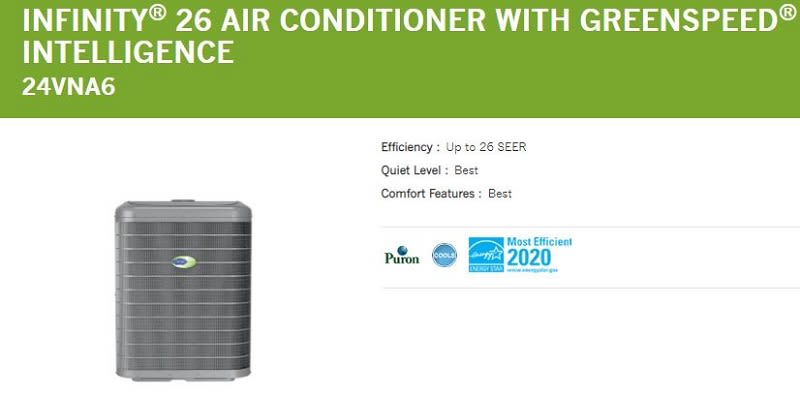 According to ENERGYSTAR.gov, 90% of American households recognize the ENERGY STAR logo. But what exactly does it mean? And why should you consider purchasing ENERGY STAR certified heating and cooling products for your home? 
The ENERGY STAR logo is reserved for a wide spectrum of products, HVAC included, that meet specific requirements for performance and energy usage. So, whether you're into saving money ... or saving the planet, when it's time to replace your current HVAC system, be sure to look for the ENERGY STAR logo.
Save money on energy expenses
When you add up all of your energy costs for the year, as much as half of those expenses can be attributed to heating and cooling. So, it makes a lot of sense to select ENERGY STAR products when it's time to purchase a new HVAC system. Depending upon where you live, replacing an older HVAC system can save you up to $115 per year.
Boost your heating and cooling comfort
Carrier ENERGY STAR-certified products not only save you money on heating and cooling, they can give you a boost in comfort as well:  
Systems with our patented Greenspeed® intelligence can continuously adjust cooling and heating output to deliver a very consistent indoor temperature without up-and-down swings in temperature
Variable-speed / multi-stage equipment with Ideal Humidity System™ technology can enhance your comfort with superior moisture control during the hot, sticky summer months.
Your local Carrier HVAC contractor can help
You don't have to wait until your system starts making funny noises, struggles to keep you comfortable, or worse – quits working entirely. If your current HVAC system is more than ten years old, contact your local Carrier HVAC contractor for a full system evaluation. And when you do, be sure to ask how Carrier ENERGY STAR certified products might work – and help save money – in your home.