What is a properly matched HVAC system?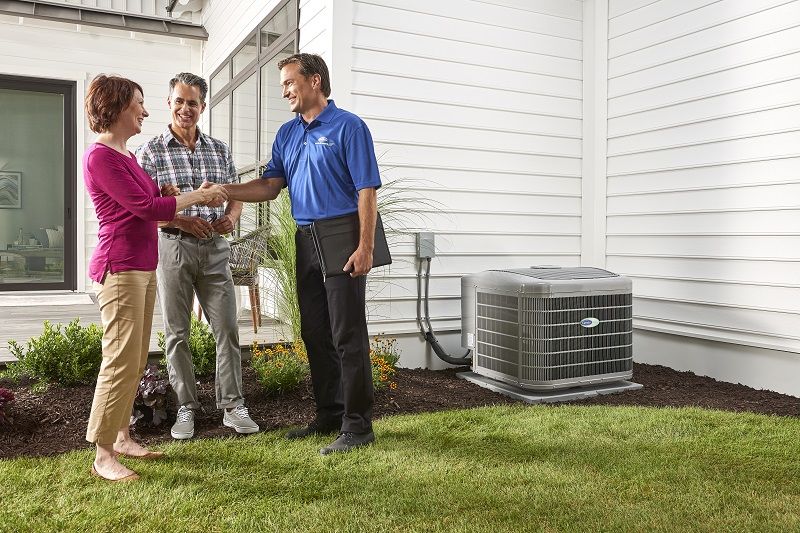 In most cases, your central air conditioning or heat pump system has an outdoor unit and an indoor unit working together to provide comfort for your home. A properly matched system will help maximize energy efficiency, reliability and life expectancy. 
Systems with mismatched indoor and outdoor units can lead to a number of issues, including:
reduced comfort
higher utility bills
inconvenience of an unexpected breakdown
potentially voided warranty coverage
How can I be sure I have a matched system?
If your current system was installed by a certified HVAC technician, following AHRI® (Air Conditioning, Heating & Refrigeration Institute) guidelines, it is most likely properly matched. To be sure, ask your installer for an AHRI certificate of certified product performance or an AHRI reference number. 
You can enter the reference number into the AHRI Directory of Certified Product Performance at ahridirectory.org to obtain your certificate. You can also obtain your certificate by entering the manufacturer's name as well as model names and numbers for the indoor and outdoor units.
What happens when one of my units needs to be replaced?
If one of your split-system units fails before the other, it is highly recommended that you replace them both. While it is possible to pair a new model with an existing older unit, doing so can often reduce the performance and efficiency of the new unit. Mismatched systems can cause the newer unit to work harder than necessary, and may even void its warranty coverage. 
If you have concerns about the performance of your heating and cooling system and want to see if it is a properly matched system, contact your local Carrier HVAC contractor for an assessment. 
AHRI is a registered trademark of Air-Conditioning, Heating and Refrigeration Institute, Inc.
SOURCES:
http://www.ahrinet.org/Homeowners/Indoor-Comfort-Systems/Air-Conditioners-and-Heat-Pumps
http://www.ahrinet.org/Contractors-Specifiers/HVACR-Replacement-Guidance