Learn how to save money around the holidays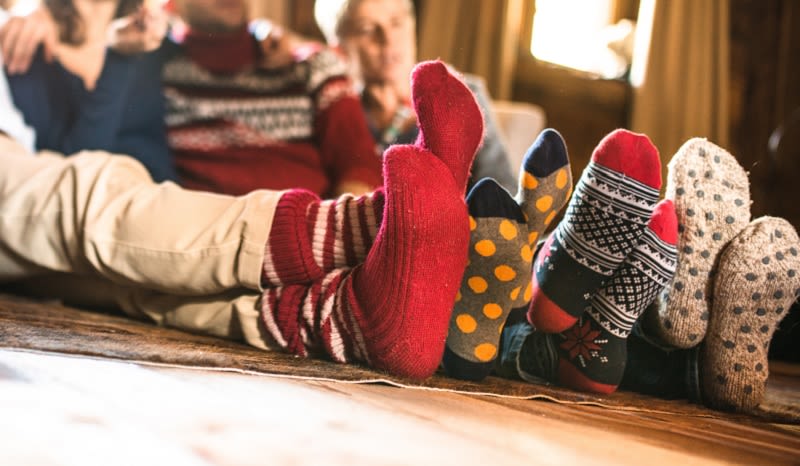 We know the holidays can be a fun, frenzied and sometimes even stressful time for people. And if you're not careful, it can be an expensive time of year as well. 
But with a little planning and maybe a few changes in your routine, you can enjoy the end-of-year holidays with friends and family without breaking the bank.
1. Plan Ahead
Waiting until the last minute, whether it is buying a plane ticket, making a hotel reservation or making gift purchases can lead to overspending. 
Airline tickets and hotel rooms tend to vary in price according to availability and how close you are to your travel dates. 
Check ticket pricing and room rates early and often, and take advantage of automatic pricing alerts. 
Shop for holiday gift-giving all year long to take advantage of clearance items, friends and family discounts, or other special pricing events.
2. Make a Budget – and Stick to It!
A common mistake is letting the thrill of the holiday lead to impulsive spending. Rein in holiday spending by budgeting for travel, dining, entertaining and gift-giving that you can comfortably afford. 
3. Cash is King
It's easy to overspend when you just whip out your favorite credit card for every purchase. Using cash will help keep your spending limited to current resources. And, it will reduce or eliminate paying high credit card interest rates later.
4. Create New Traditions
Creating new traditions can generate excitement while saving a little money at the same time. 
Instead of buying gifts for everybody in the family, consider drawing names, or turn it into a "white elephant" type of game – and put a dollar amount limit for the gifts.
Go pot-luck. Sure, fancy dinners are a great way to show off your culinary skills, but having everybody pitch in and keeping it low-key can save a lot of dollars and maybe a few headaches too.
5. Save Energy and Money
Holiday decorating and colder weather can lead to higher energy bills because of extra lighting and higher heating costs.
By cutting back on the holiday lighting displays, or using higher efficiency options such as LED lights, you can keep it festive while making it more affordable. 
Dial down the temperature and bundle up, or consider a smart thermostat that can be operated remotely to help save on heating costs.
Of course, one more way to help keep energy costs in check is to be sure your heating system is cleaned and maintained on a regular schedule. But remember, Carrier HVAC contractors have holidays and families too, so don't wait until the last minute. Fall is a great time to have your system serviced, and many dealers offer some money-saving deals on maintenance visits this time of year.