How can I save money on energy costs?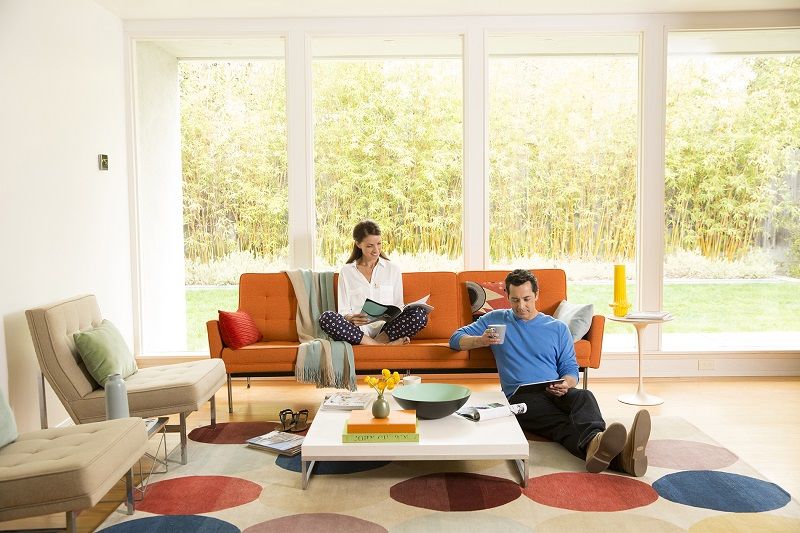 It's no secret... anybody who owns a home knows that heating and cooling significantly affects your utility bills. One of the easiest ways to save money on energy costs in your home is to turn down the heat in the winter and turn up the air conditioner temperature setting in the summer. But you don't have to suffer to save money. 
By making some changes in the way you manage ventilation, along with a well-placed fan or portable heater, you can throttle your thermostat and save a little money without sacrificing comfort.
During the Summer...
Sure, you'll need your central air conditioner during that heat wave and to keep humidity under control. But don't underestimate the cooling capabilities of fans and strategically located open windows.
According to energy.gov, a ceiling fan can allow you to set your thermostat 4 degrees warmer with no reduction in comfort
Window fans require little energy and can boost comfort by pulling fresh air from an open window at one end of the home and exhausting hot air out through another
A fan can keep you cool, but it won't make an empty room cooler – turn off a ceiling fan or floor fan when you leave the room
In more temperate climates, simply opening windows during selected times of day allows for natural ventilation and can provide adequate cooling without running the air conditioner
During the Winter...
Your furnace or heat pump does a great job keeping the whole home comfortable during the cold, winter months. But if you tend to spend most of your time in one or two rooms, consider dialing down the heat and supplementing with a high-quality, portable space heater. 
Radiant infrared heaters are very efficient and heat objects, not the air, but air-circulating models are more common
Newer models with UL certification have up-to-date safety features
Choose a heater that includes a thermostat control so you don't overheat the room
Follow sizing information on the heater packaging to select a size appropriate for the room you are heating
Place the heater on a level surface, away from furniture, drapes and foot traffic – especially children and pets – and always remember to turn it off whenever you leave the room
All Year Long...
Another way you can save energy on heating and cooling costs is to regularly check and replace your HVAC system filter. Even better, have your system cleaned and serviced twice annually by your local Carrier HVAC contractor.  Then sit back, relax and enjoy those energy savings!