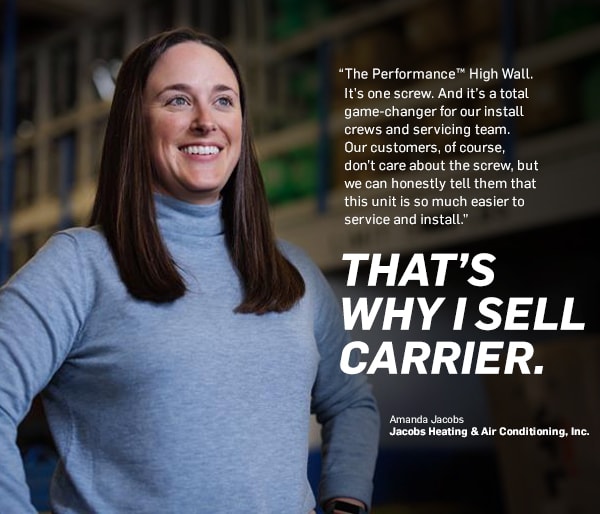 DUCTLESS SYSTEMS FOR A COMFORT UPGRADE
As more homeowners are renovating and repurposing rooms in their homes, many are unsure how to heat and cool their new spaces. Now you can confidently recommend Carrier Ductless Systems as easy, quiet and efficient solutions for single-zone, multi-zone and light-commercial HVAC needs.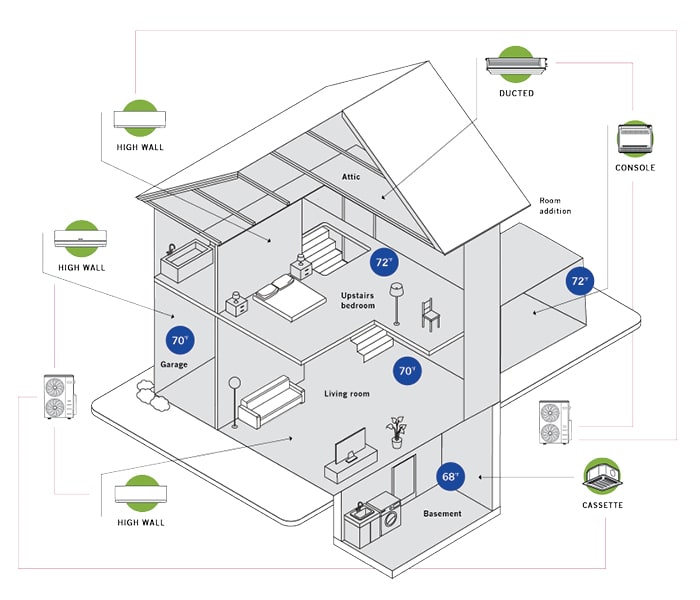 THERE'S A CARRIER DUCTLESS SYSTEM FOR EVERY SPACE
Carrier offers an extensive line of ductless air conditioners and heat pumps so you can provide the right type of unit for any installation - no matter where it is. And if you need other components, parts or solutions for the job, you can rest assured knowing Carrier's got you covered.
Explore Ductless Units keyboard_arrow_right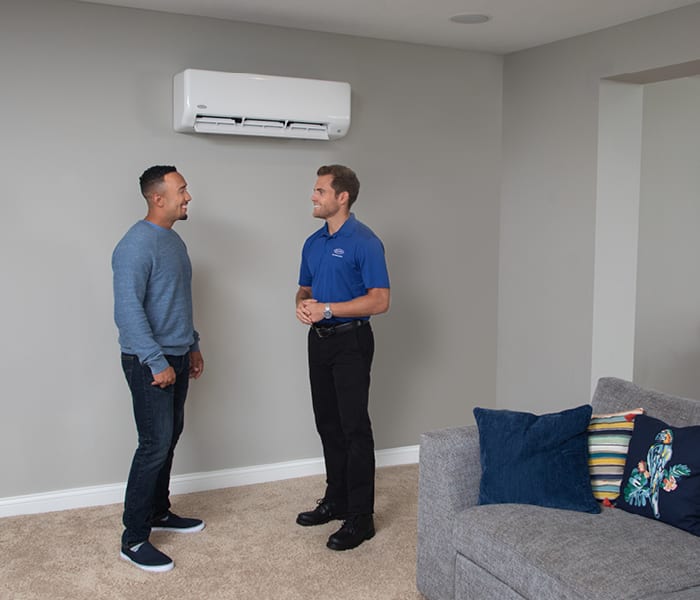 UNRIVALED DEALER SUPPORT
When you talk, we listen. We have a longstanding relationship with our dealers that places emphasis on feedback and improvement. That means we're constantly making everything from our services to our products better for you and your customers.
Become a Carrier Dealer keyboard_arrow_right

EXCEPTIONAL WARRANTIES
We stand behind our ductless systems so you can, too. We offer 10-year limited parts warranties upon timely registration1 and labor warranties that you can offer to your customers.

REBATES AND FINANCING FOR CONSUMERS
Our success relies on yours, which is why we provide incentives and financing options that you can pass along to your customers to help you close more sales.

INNOVATION YOU AND YOUR CUSTOMER S CAN TRUST
Carrier has been leading the way in heating and cooling solutions since our founder, Willis Carrier, invented modern air conditioning in 1902. Today, our ductless systems harness that same innovative spirit with configuration options that make everything from installation to service quick and easy.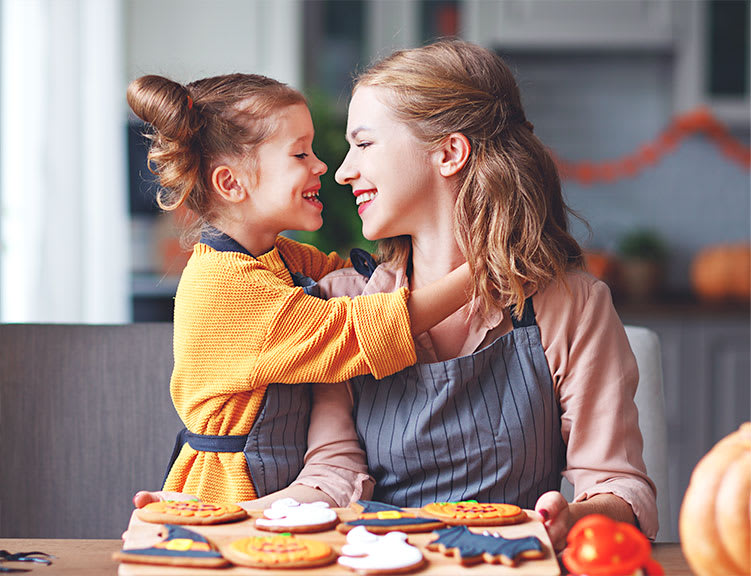 READY TO WORK WITH CARRIER?
1To the original owner, when product is used in an owner-occupied residence, a 10-year parts limited warranty upon timely registration of your new equipment. Warranty period is 5 years if not registered within 90 days. Jurisdictions where warranty benefits cannot be conditioned on registration will automatically receive a 10-year parts limited warranty. See warranty certificate for complete details.