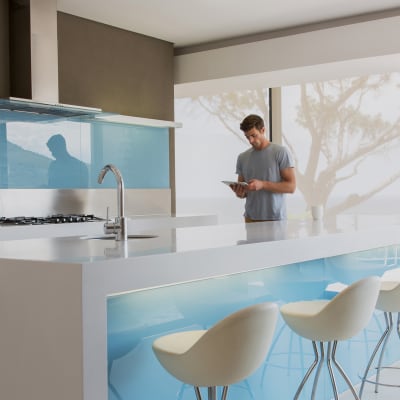 Infinity® System Control.
Simple, powerful and intelligent. The Infinity® System Control will redefine the way you view comfort, savings and contractor support.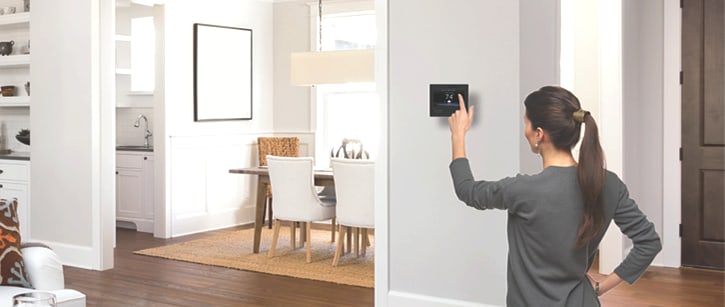 How Does It Work?
With the newly redesigned Infinity System Control, ideal comfort is a touch away. This sleek and compact control is the command headquarters for your home comfort system. It learns, adapts and enables communication between your indoor and outdoor equipment.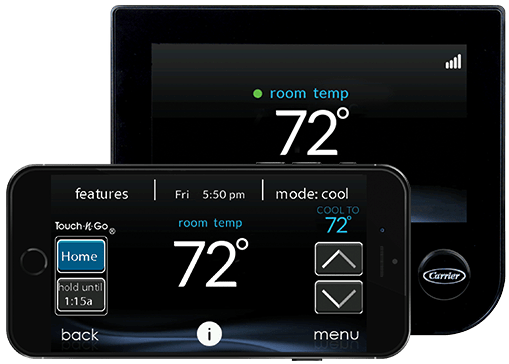 Control in the Home or On the Go
Manage your home comfort through the free, downloadable MyInfinity mobile app. You can change and monitor your system whether you're in the guest house, at the supermarket or out of the country. As long as you have an internet connection, you can use MyInfinity.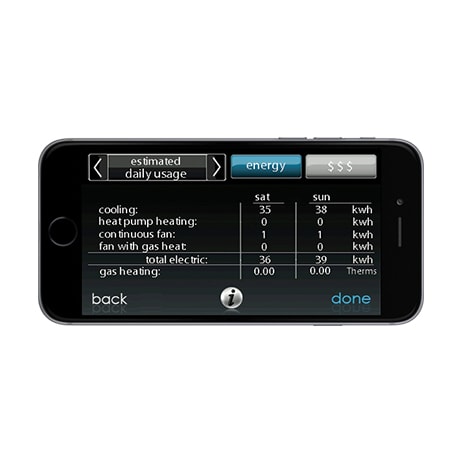 Energy Reporting
You don't have to wait for your monthly utility bill to know how much energy your system is using. Energy reporting lets you observe your consumption habits in real time right on your phone.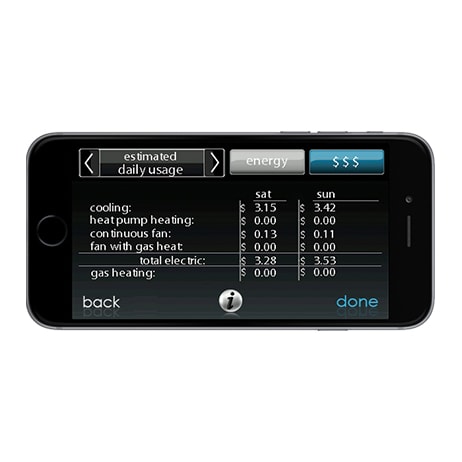 Superior Energy-Saving
Intelligence
Saving money on your heating and cooling bills shouldn't be a guessing game. Your mobile app receives accurate information on how much your Infinity System is using – to the dollar – at its current operation information provides possible ways to save even more with system adjustments.
Superior Functionality
The Infinity System Control offers complete manual control over your system, and it is also smart enough to do the thinking for you. With a number of programmable features, it obtains the capacity to remember multiple comfort preferences.
Automatic System Configuration
Put your Infinity System Control on autopilot. The system will automatically and continuously adjust itself for ultimate comfort and efficiency.

Touch·N·Go® Scheduling
As its name suggests, the Touch·N·Go® feature allows you to easily switch between programmed comfort settings – like home or away modes – as your needs change.

Advanced Smart Setback
Advanced Smart Setback picks the most energy efficient system settings to save the most energy when you're away but provide ideal comfort levels upon your arrival.

Zoning Control
This powerful feature also adds to the superior efficiency of the Infinity System. With additional zoning dampers, it can separate your home in up to eight customizable comfort zones, heating and cooling only those spaces which are occupied and keeping your heating and cooling costs low.

Remote Diagnostics and Support
Welcome to the future of customer service. The Infinity® System Control can double as a communication tool between you and your Carrier® dealer. With your authorization, your dealer can monitor your system, push system updates, predict system interruptions and do more without visiting your home.

Occupancy Sensing
Away mode saves energy, so why not maximize it? Let occupancy sensing make your space comfortable when you're there, and save energy when you're not.
Turn to the Experts.
For more information about Carrier® products or to learn how your home can benefit from a Carrier system, contact a dealer today.
Find A Dealer