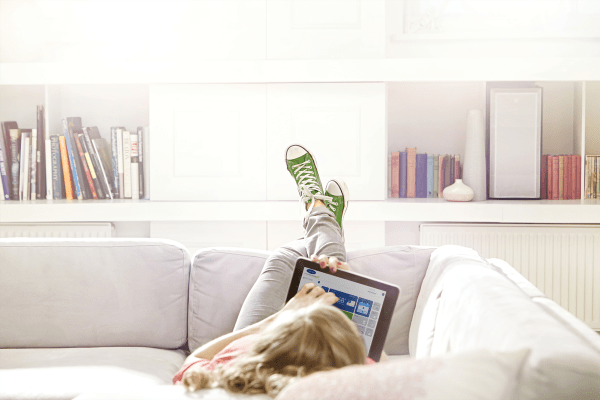 We set a high bar for ourselves more than 100 years ago when we first invented modern air conditioning. Since then, we've continued to create more innovative, efficient, effective and environment friendly sound products. All products in the Infinity® line come together to form a smart. communicating system orchestrated by the Infinity System Control.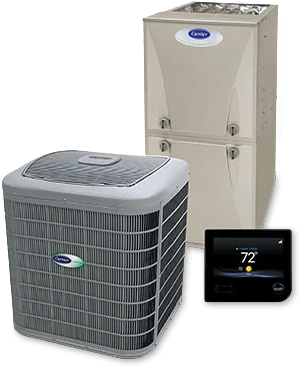 The Infinity® Family
A complete Infinity® system paired with the Infinity System Control offers superior comfort and efficiency to meet your indoor comfort needs. Our Infinity line includes a full range of products from traditional single-stage models to our fully variable-speed models with Greenspeed® intelligence. Greenspeed intelligence delivers precise comfort, constantly matching to the comfort demands of your home.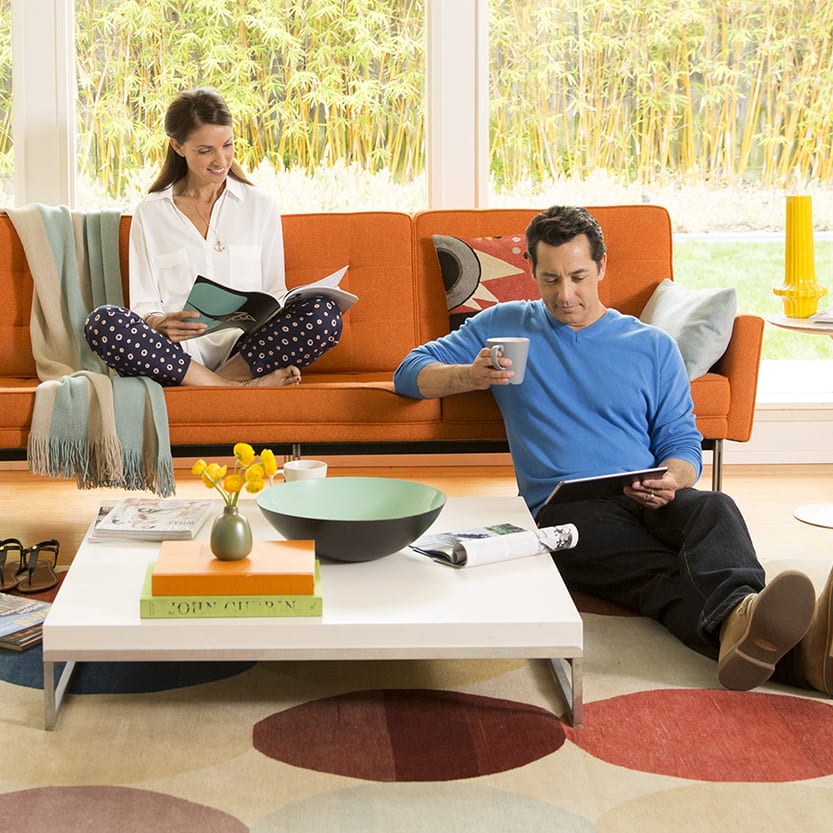 Benefits of Variable-Speed Technology
The cornerstone of the Infinity® System's high level of comfort and efficiency is variable-speed technology. Variable-speed technology gently circulates heated or cooled air for even, consistent distribution of comfort throughout your home. It maximizes the use of low fan speed, which can lower your heating and cooling energy costs. In addition, you will get the benefits of reduced sound levels, greater humidity control and reduced hot and cold spots in the home. Infinity models with variable-speed technology range from impressive five-stage units to superior fully variable-speed units that provide the ultimate home comfort experience.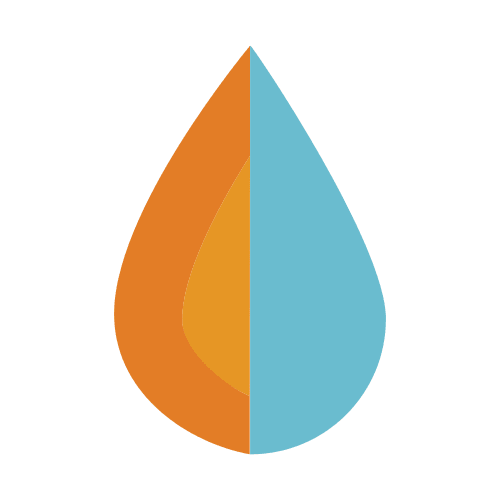 Reduced temperature swings
Operating at multiple speeds, these units can work half as hard to keep rooms at consistent, ideal temperatures while reducing utility bills.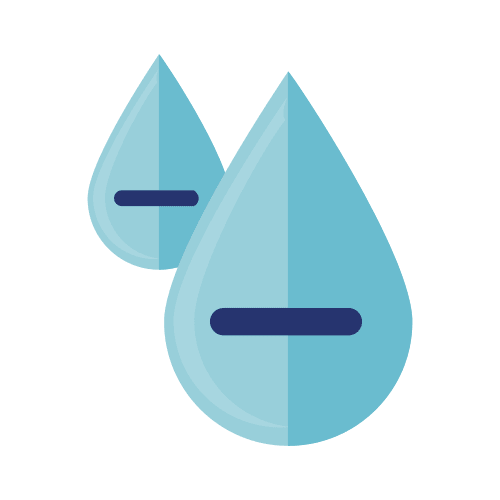 Improved dehumidification
Due to their longer and slower operation, heat pumps and air conditioners with variable-speed technology can improve cooling dehumidification, resulting in air that just feels better.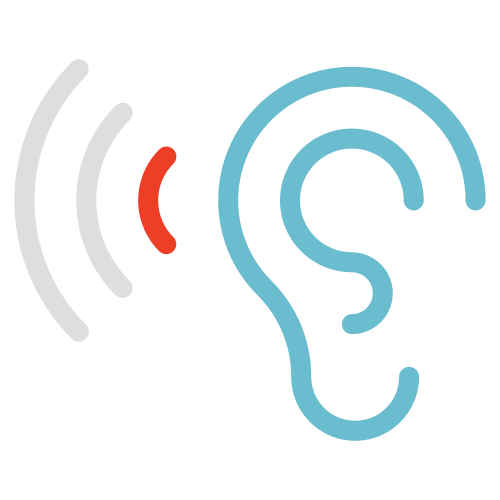 Lower operating noise
Infinity® variable-speed heat pumps and air conditioners feature soft outdoor noise when running at slower speeds and often operate below 60 dBA. That's quieter than a typical conversation.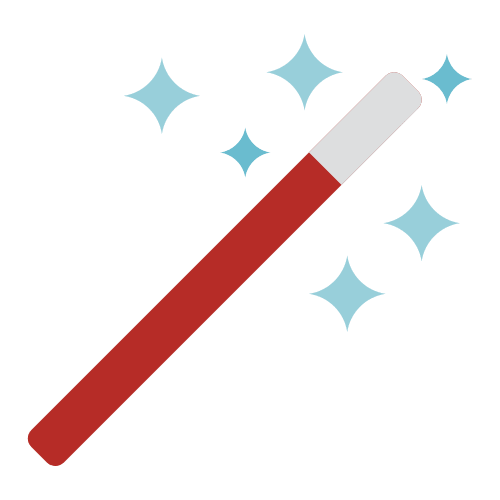 Enhanced performance
By operating for longer periods of time at lower speeds, airflow to components like air purifiers and humidifiers is more consistent, giving them more time to influence air quality as air moves through the system.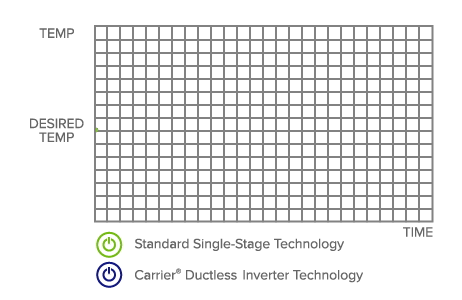 How Variable-Speed Technology Works
Variable-speed heating and cooling units are very responsive to your home comfort needs because of Inverter technology. This technology enables the unit to change speeds quietly and automatically, much like a car on cruise control. With Inverter technology, the system isn't always running at maximum speed and only draws energy when it's needed, allowing you to enjoy greater savings and comfort.

Greenspeed Intelligence
We've made our best even better. Greenspeed® intelligence is our unmatched technology that takes into account your complete home comfort. It marries our variable-speed technology with Infinity® intelligence to deliver ultra-precise comfort, enhanced humidity management and superior efficiency. These advanced units are designed to constantly run at very slow and quiet speeds. They constantly adjust to the demands of your home, resulting in lower energy use and reduced temperature swings that translate into enhanced home comfort and monthly energy-cost savings.When paired with our Infinity System Control, Greenspeed intelligence can be found in our Infinity 20 air conditioner, Infinity 20 heat pump and Infinity 98 gas furnace. Experience the comfort and savings like never before with Greenspeed intelligence.
Patented Comfort Technology
The Infinity® System is always on the cutting edge of comfort. Our patented innovations, assisted by variable-speed technology, are sure to provide quality comfort in the harshest conditions without sacrificing your energy bill.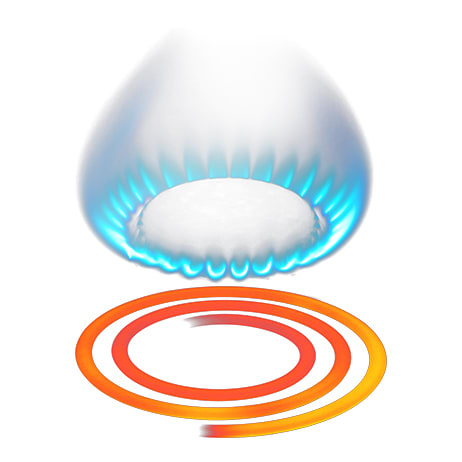 Hybrid Heat® Technology
Combining the Infinity heat pump and gas furnace with Hybrid Heat® technology is both efficient and intelligent. This technology gauges the outside air temperature and selects the fuel source that's most cost effective for the conditions.
In cool weather, for example, using your gas furnace may be overkill, and an electric heat pump may be all you need to stay comfortable. But when temperatures turn icy, furnace heat may be best. Your system will automatically shift modes, keeping you cozy all the while, and saving energy.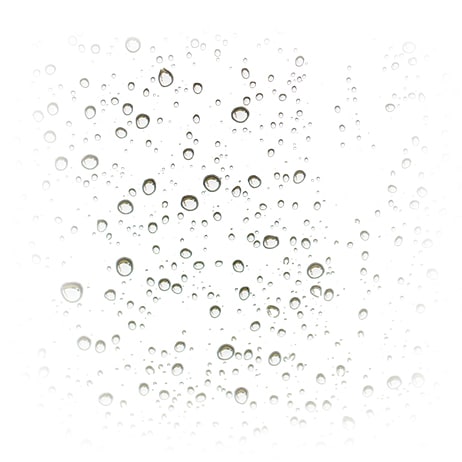 Ideal Humidity System™
Ideal Humidity System™ technology lets you control both temperature and humidity. With a variable-speed blower from your indoor unit, you can choose how you manage humidity in your home.
Slower air movement and longer cooling periods help remove moisture from the air, removing more humidity from your home as needed during the summer months. And because drier air feels cooler, you can stay comfortable while raising the temperature of your home and saving money at the same time.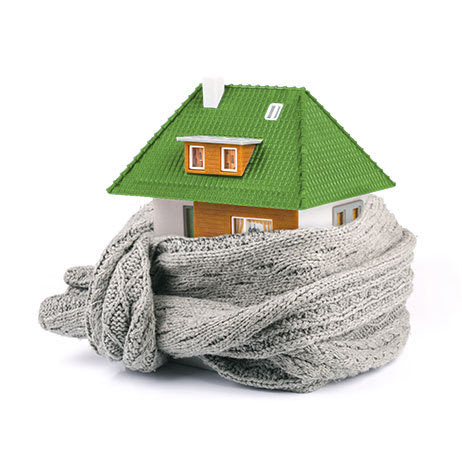 Comfort Heat Technology®
Comfort Heat Technology® is designed to maintain temperature consistency. By matching the needs of the home and running on low stage for a longer period of time, the Infinity® System with Comfort Heat Technology uses the least amount of energy to give you the highest level of performance and comfort.
Comfort Heat Technology reduces temperature swings by up to 50%, runs quietly, keeps airflow more consistent and improves other air-enhancement systems like air purifiers and humidifiers.
Turn to the Experts.
For more information about Carrier® products or to learn how your home can benefit from a Carrier system, contact a dealer today.
Find A Dealer