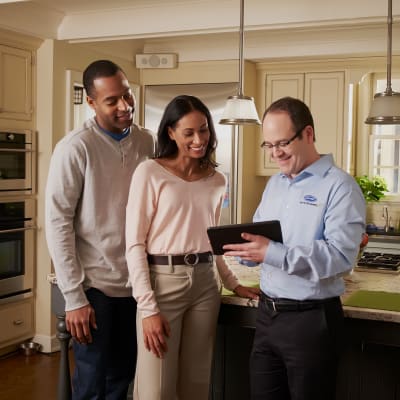 Heating and Cooling Basics
There's a lot to know when it comes to heating and cooling and with all the abbreviations and acronyms, the alphabet soup can seem too much to swallow. We hope this glossary of terms makes it all a bit easier to digest.
Repair Or Replace
Older furnaces are, unsurprisingly, less efficient. The average lifespan of a furnace is about 20 years. Depending on how much fuel your furnace wastes, you can calculate how much money you're unnecessarily spending every month. The AFUE number describes the percentage of fuel consumed and how much is wasted. If you don't know your furnace's AFUE rating, you can call the manufacturer with your serial number to find out. The significantly lower energy bills that come with a newer, more efficient furnace can help you recoup the expense of replacing your system.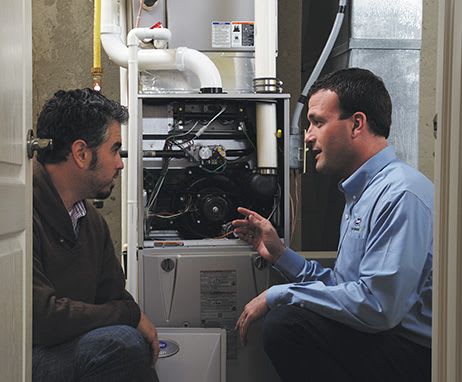 The EPA recommends that you replace your air conditioner if it's over 10 years old[1]. A newer system will operate more efficiently and, in turn, can save you money on your energy bill. 
It might be time for a replacement if your old system:
Whether you decide to repair or replace, your local Carrier® expert can help.

Split System
A split system includes products that reside both inside and outside your home. This could include a furnace, evaporator coil and an air conditioner or a fan coil and heat pump system.
Hybrid-heat split system
A system that consists of both a gas furnace and an electric heat pump. A hybrid-heat system gauges the outside air temperature and selects the fuel source that's most cost-effective for the conditions. Despite its name, the heat pump can also work to cool the air.
Ductless split system
This specialty system is designed to heat or cool room additions or other places that may lack ductwork, such as home theaters, exercise rooms, garages or any other area where the existing system doesn't quite cut it.
Packaged systems
Some homes just don't have space inside for a furnace or the coil needed for cooling. Packaged systems combine multiple components in a single unit that sits outside your home.
Geothermal heat pump system
Geothermal heat pumps tap into the consistent, moderate temperatures of the earth to heat or cool your home. Geothermal systems are among the most energy-efficient, cost-effective home comfort systems available today.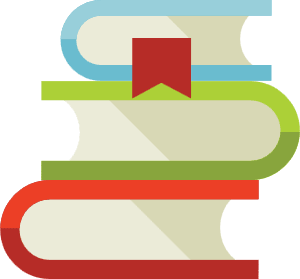 Glossary
There's a lot to know when it comes to heating and cooling and with all the abbreviations and acronyms, the alphabet soup can seem too much to swallow. We hope this glossary of terms makes it all a bit easier to digest.
View Glossary

Energy Efficiency
Despite the higher initial price, energy-efficient units invariably come with lower utility bills, helping you pay back your investment in only a few short years.
Basically, the higher the number, the higher the efficiency and the lower your long-term energy costs will be.
In January 2015, the U.S. Department of Energy enacted new minimum efficiency rating guidelines for split and packaged air conditioners, which vary by region (North, Southeast and Southwest). Please refer to the map and chart below, or talk to your local Carrier expert.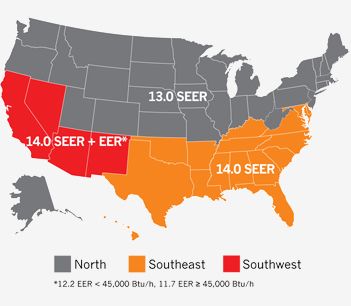 SEER
The Seasonal Energy Efficiency Ratio (SEER) indicates the cooling efficiency of air conditioner and heat pump systems. The higher the SEER number, the greater the efficiency and the greater the energy savings. All new products have a 13.0 SEER rating or better. At Carrier, we offer air conditioner and heat pump systems that can achieve SEER ratings of over 20.
AFUE
Annual Fuel Utilization Efficiency (AFUE) tells you how much of the fuel consumed by your furnace is used to heat your home and how much is wasted. The higher the AFUE number, the greater the efficiency. For example, a 90% rating means that 90% of the heat a furnace creates is used directly by the home while 10% is lost (usually through venting).
HSPF
Heating Seasonal Performance Factor (HSPF) measures the heating efficiency of heat pumps. The higher the number, the greater the efficiency and the greater the cost savings. Today's heat pumps must have a minimum rating of 7.7 HSPF.
EER
Energy Efficiency Rating (EER) measures cooling efficiency and is calculated by dividing a product's BTU output by the watts of power it uses. Generally, higher is better. (Noticing a trend here?)
COP
The Coefficient of Performance (COP) is used to measure certain heat pumps' efficiencies while in heating mode. You'll commonly see this measure applied to geothermal products. Like other efficiency ratings, higher is better.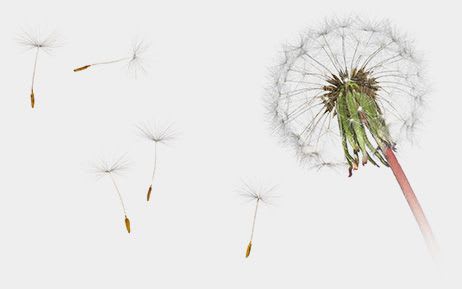 Indoor Air Quality
Chances are you have billions of unwanted guests living in your home. Dust mites. Mold. Mildew. Not to mention all the inhabitants you can't see like pet dander, bacteria, viruses, skin flakes, chemical fumes, pollen and more. 
The Indoor Air Analyzer service offered by your Carrier® dealer can quickly and accurately identify the unseen threats potentially lurking under your nose. The Indoor Air Analyzer evaluates your home's air in about 30 minutes, producing easy-to-read reports. Your Carrier dealer can then recommend a series of solutions, customized to address your specific air issues. We offer a wide range of air-quality products including humidifiers, ventilators, UV lamps and air purifiers. Working together, they can clear the air by reducing pollutants and killing the living intruders in your home's air.
Learn More at EPA.gov open_in_new

Opens in a new window
Turn to the Experts.
For more information about Carrier® products or to learn how your home can benefit from a Carrier system, contact a dealer today.
Find A Dealer