There's a reason we call our dealers experts. Actually there are three: intensive training, proven customer satisfaction and a willingness to go the extra mile. Sure, expert is a strong word. But they've earned it.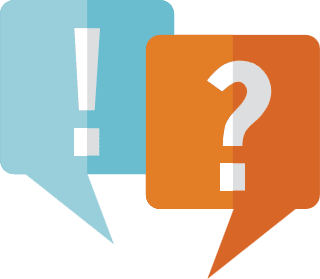 Working With a Dealer
To ensure your local Carrier experts recommends the products that make the most sense for you, your family and your home, let them know what matters most to you.
You might consider these questions:
Has your home been warm enough in the winter? Cool enough during summer?
How long do you intend to keep your house? Do you see yourself enjoying your system for years, or are you upgrading your system to increase the resale value of your home?
Have you considered investing more money in your equipment now to save money in long-term energy costs? Or are you looking to save on your up-front equipment costs?
Do you want the ability to create different temperatures in different rooms throughout your home? If so, how many?
How important is air quality to you? Does anyone at home suffer from asthma, allergies or dry skin? Do you have pets in your home?
Are you concerned about the environment?
Download this simple 3-step checklist to help guide you through the purchasing process:
Download Checklist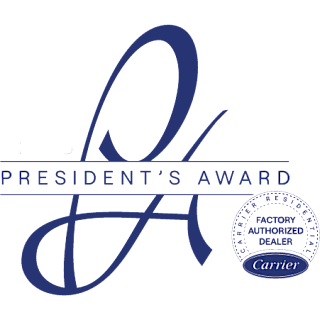 Awards
President's Award Winners
The Carrier President's Award recognizes Carrier dealers who exemplify leadership and management, customer satisfaction, expertise, business growth and operational excellence.
The Carrier President's Award is our highest dealer honor. This annual award is designed to encourage self-analysis and reward individuals who have exceeded high expectations, not only as a Carrier dealer, but also as one of our Carrier Factory Authorized Dealers, who are held to an even more exacting set of standards. We award this honor to our deserving dealers to support business improvements and show gratitude for their customer loyalty. Recipients serve as role models, sharing "best practices" to help cultivate excellence across the dealer group.
Spotlight on 2020 President's Award Recipients
These are just a few of our prestigious President's Award winners. Please continue to check back here for the latest dealer spotlights.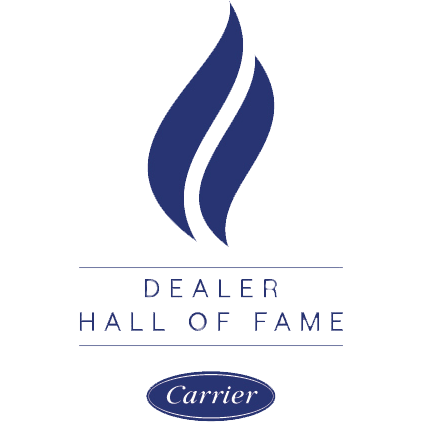 Hall of Fame Inductees
The Carrier Dealer Hall of Fame is a distinction given to proven leaders in the industry. Designees have dedicated their lives to giving back and standing by the promises they've made to their employees, their customers and to their communities. Though this kind of character is shared by many Factory Authorized Dealers, what sets Hall of Fame members apart is perseverance–an unwavering commitment to high principles over a lifetime of service.
2020 Inductees
2019 - Sonny Roncancio
2018 - Lester Dean "L.D." Lawson, Jerry Webb
2017 - Larry Everett, John Freund, Robert Freund, Roger Gundlach, Jack Van Horne
2016 - Richard Dean, Richard Dykstra, Sr., Fred Hutchinson
2015 - Eddie & JoNell Evans, Chuck Kulp, Ken Reister
2014 - Tommy Estes, James Lane, Mario Taylor, Sr.
2013 - Robert "Bob" Bell, Tom Hawkins, Kenny Long
2012 - John Hentkowski, Tom Kime, Robert "Bo" Maddux
2011 - David Hutchins, Ralph Peters, Thomas Rechtin
2010 - Eddie Goodwin, Ben Laury, Michael Purl
2009 - Greg Leisgang, Charles "Bo" Newcomb
2008 - Mitchell Cropp, Bill Joplin, Earl Smith
2007 - Peter Fluetsch, Julian Kahn Energy Experts™
Don't let your energy dollars slip through the cracks.
If you feel you're paying too much for your utility bills, it's time to talk to your local Carrier® Energy Expert. The extensive high-level training our Carrier Energy Experts receive enables them to provide a Carrier 360° evaluation on your home, from your floorboards to your roof shingles and every square inch in between. Using state-of-the-art home-performance technology, they can help your home feel more comfortable, lower your energy bills and even improve your air quality.
Curious to learn more? Get interactive energy tips, compare your home's energy use to similar homes across the country, debunk common energy audit myths and, of course, find one of our Carrier Energy Experts in your area.
Find Your Energy Experts Dealer
Rebates and Financing
Rebates, seasonal promotions and a variety of flexible financing options make the decision to go with a Carrier system even easier. And with our high-efficiency systems, you'll continue to save money on your heating and cooling bill year after year. See your dealer for details.
Learn More
Turn to the Experts.
For more information about Carrier® products or to learn how your home can benefit from a Carrier system, contact a dealer today.
Find A Dealer