Get the best of gas furnaces and electric heat pumps with Carrier Hybrid Heat®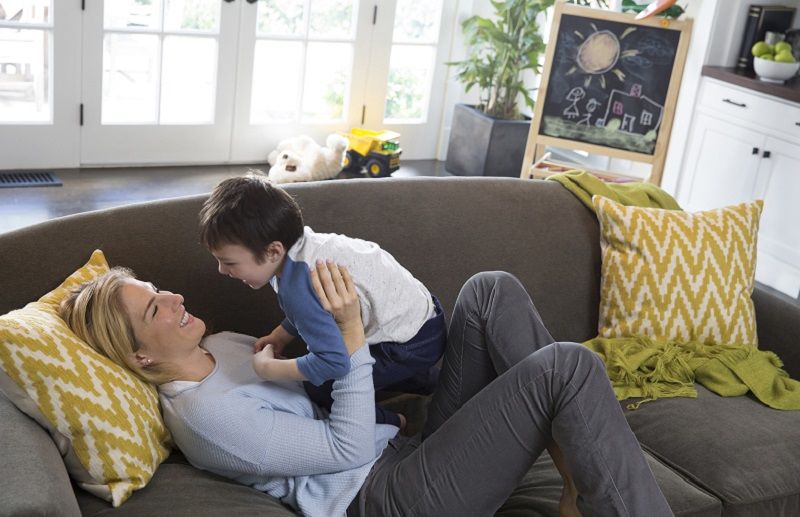 Considering what to do with your next heating and cooling system? You are not alone. One question some homeowners may wrestle with is gas heat or electric? The answer, of course, can be complicated. 
The climate in your area, heating fuel costs and electric utility rates certainly all play a role in the decision. But Carrier has an answer that can simplify everything, and it's called a Hybrid Heat® system. 
Because they combine two heating sources and the flexibility to react to changing outdoor temperatures, Hybrid Heat systems are an excellent investment for long term peace of mind, comfort, and protection against unpredictable fuel cost increases.
Gas Heat + Electric Heat Pump = Hybrid Heat®
The formula is simple. Carrier Hybrid Heat systems deliver exceptional performance all year long by combining a gas furnace, a split-system air-source heat pump, and a thermostat that can automatically switch between the two heating sources as needed. 
• The heat pump provides energy-efficient comfort during the cooling season and economical heating during moderately cool weather
• As the temperature drops outside, gas heating generally becomes a more economical way to keep your family comfortable 
• The system automatically shifts between heating sources based on outdoor temperatures, keeping you cozy using the most logical fuel source (based on system settings). 
Options aplenty
Carrier offers a comprehensive selection of gas furnaces and heat pumps that can be combined into a Hybrid Heat comfort system. 
If you're more into the basics, many of our Comfort™ Series models can be combined to build an affordable system that meets all Department of Energy requirements for system efficiency. 
To maximize your comfort AND energy savings, step up to Performance™ Series or our flagship Infinity® Series models for comfort-enhancing features such as variable-speed air circulation, multi-stage heating or cooling and enhanced humidity control 
Your dealer makes a difference
When considering Hybrid Heat systems, be sure to talk to a Carrier HVAC contractor in your area. Your contractor will walk you through the many options and help build a system that fits your needs and budget. 
Flexibility to keep the savings coming
When your Hybrid Heat system is installed, the service technician will select a "balance point" that tells your thermostat when to select electric heat and when it's time to switch to gas furnace operation. As utility rates in your area change, this balance point can be easily adjusted by you or your installing dealer. 
Still on the fence about Hybrid Heat®? Feel free to peruse our products page for information about the wealth of innovative, energy-efficient and dependable heating and cooling products. Or better yet, contact your local HVAC specialist for an in-home consultation on how a Hybrid Heat system can be the answer for your family's comfort.