Exterior Landscaping Tips For Indoor Cooling & Energy Savings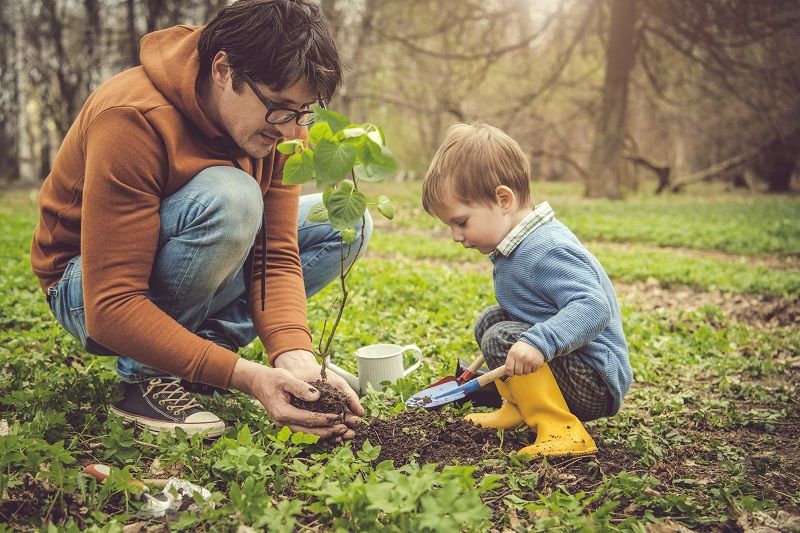 As summer heats up and so do your outdoor projects, here's a fun fact for you: having a green thumb can save you a little green on your home cooling costs. It will take a little time and planning, but by strategically planting trees and shrubs around your home, you can enjoy a beautiful exterior while potentially enjoying a cooler and more energy-efficient interior.
Strategic Planting Can Save Energy
According to the Landscaping 101 guide on energy.gov, "a well-designed landscape saves enough energy to pay for itself in 8 years." In addition to reducing your heating and cooling costs, strategic landscaping can potentially:
protect your home from summer sun and winter wind
reduce noise and air pollution
reduce water usage 
reduce maintenance 
Shade Through Landscaping
If your home is currently unshaded, one of the best ways to reduce solar heat gain in your home and potentially save 15-50% on air conditioning costs is to increase the amount of shade through landscaping. 
Deciduous or Evergreen? 
Understanding the different tree types can help you determine which will be best for your lawn and your climate. 
Deciduous trees – These trees provide ample shade during the summer months, then shed their leaves to allow sunlight to reach your home during winter months.
Evergreen trees – These trees and shrubs will provide continuous shade throughout the year.
Tree planting locations
Where you plant is just as important as what you plant. Here are some tips for strategic planting locations:
Planting a 6-8 foot-tall deciduous tree near your home can begin shading widows now, and potentially provide shading to your roof in 5-10 years.
On the south side of your home, deciduous trees can block 70-90% of the sun from your home. 
On the west side, trees with lower "crowns" – the area with branches, leaves or needles – can help provide shade from afternoon sun.
Shrubs and groundcover around the perimeter can cool the air before it reaches your home.
Of course, keeping your home cool inside all summer long starts with a little maintenance and planning. So, when the temperature heats up outside, be sure to inspect and/or replace your air conditioning system's air filter. And, if you haven't done so already, be sure to have your system inspected by your local Carrier HVAC contractor to ensure it's ready for the rigors of summer.