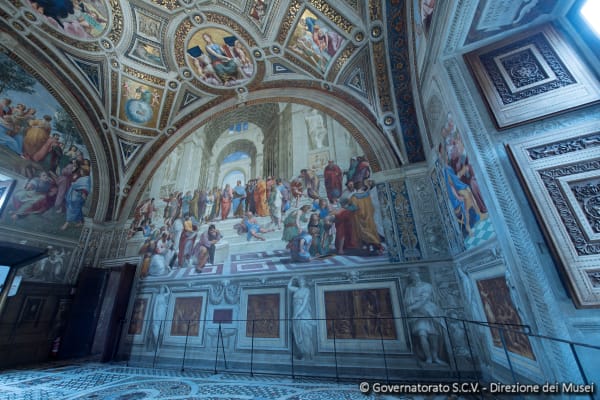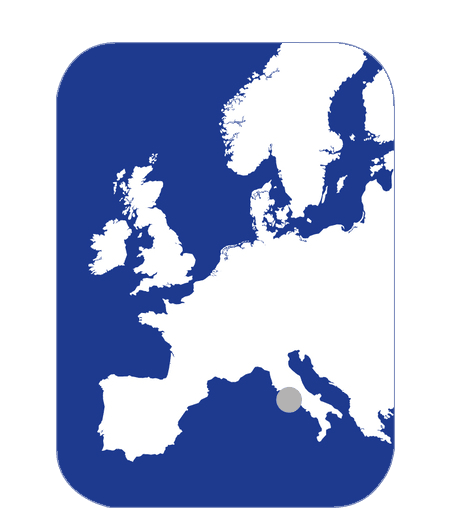 account_circle

Customer

Vatican Museums
room

Location

Vatican city state
Project description
During the summer season, temperatures in Raphael's Rooms at the Vatican Museums in Rome can soar as high as 40° C. The Vatican Museums team decided to install a new air-conditioning system which was a challenge, as space was limited and the system had to be implemented without impacting any of the historic elements within the rooms. To complete the project under such precise requirements, the Vatican Museums turned to Carrier – a company with proven expertise in challenging, historical installations and an existing relationship with the Vatican Museums. Carrier had designed and installed an innovative HVAC system in 2014 to help preserve Michelangelo's Sistine Chapel frescoes.
Background
Adorned with frescoes painted between 1508 and 1524 by Renaissance artist Raphael and his workshop, the Raphael's Rooms are universally known as one of the greatest works of art ever created. The area was originally part of a suite of apartments for Pope Julius II, who commissioned the work. Today, Raphael's Rooms are a part of the Vatican Museums at Vatican City, welcoming more than 30,000 visitors a day during high season, which runs from March through October.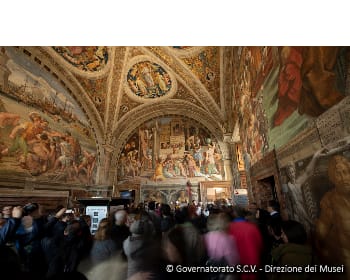 KEY BENEFITS
Respect the site's architecture
Design high efficiency system
Optimize air circulation and air diffusion
Maintain visitor access during installation
TECHNOLOGIES
Fan coils 10 kW capacity
AquaSnap 30RQV chillers
iVu® building automation system
Challenges and Solutions
Over a three-year period, Carrier engineers worked closely with the Vatican's technical teams to develop a custom solution.
Invisibility and power density
The teams created an entirely new fan coil and casing design that packed 10kW of cooling capacity into the footprint of a 2.5kW unit. These new coils were installed underneath the windows in the Raphael's Rooms using pre-existing settings, remaining invisible to visitors.
Innovation
The Raphael's Rooms solution also included 8 AquaSnap 30RQV chillers installed in a location that remained unnoticeable to visitors. Carrier's iVu® building automation system provides full visibility and control of the solution, and features custom algorithms developed by Automated Logic.