Alpiq Intec - District Heating
Carrier chillers with next-generation refrigerant to power district heating installation in Switzerland.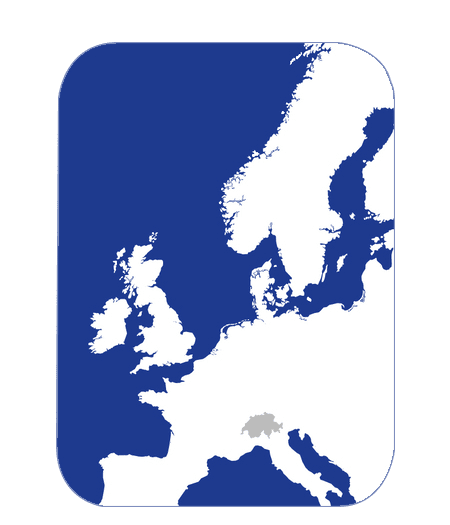 account_circle

Customer

Alpiq Intec
room

Location

Geneva, Switzerland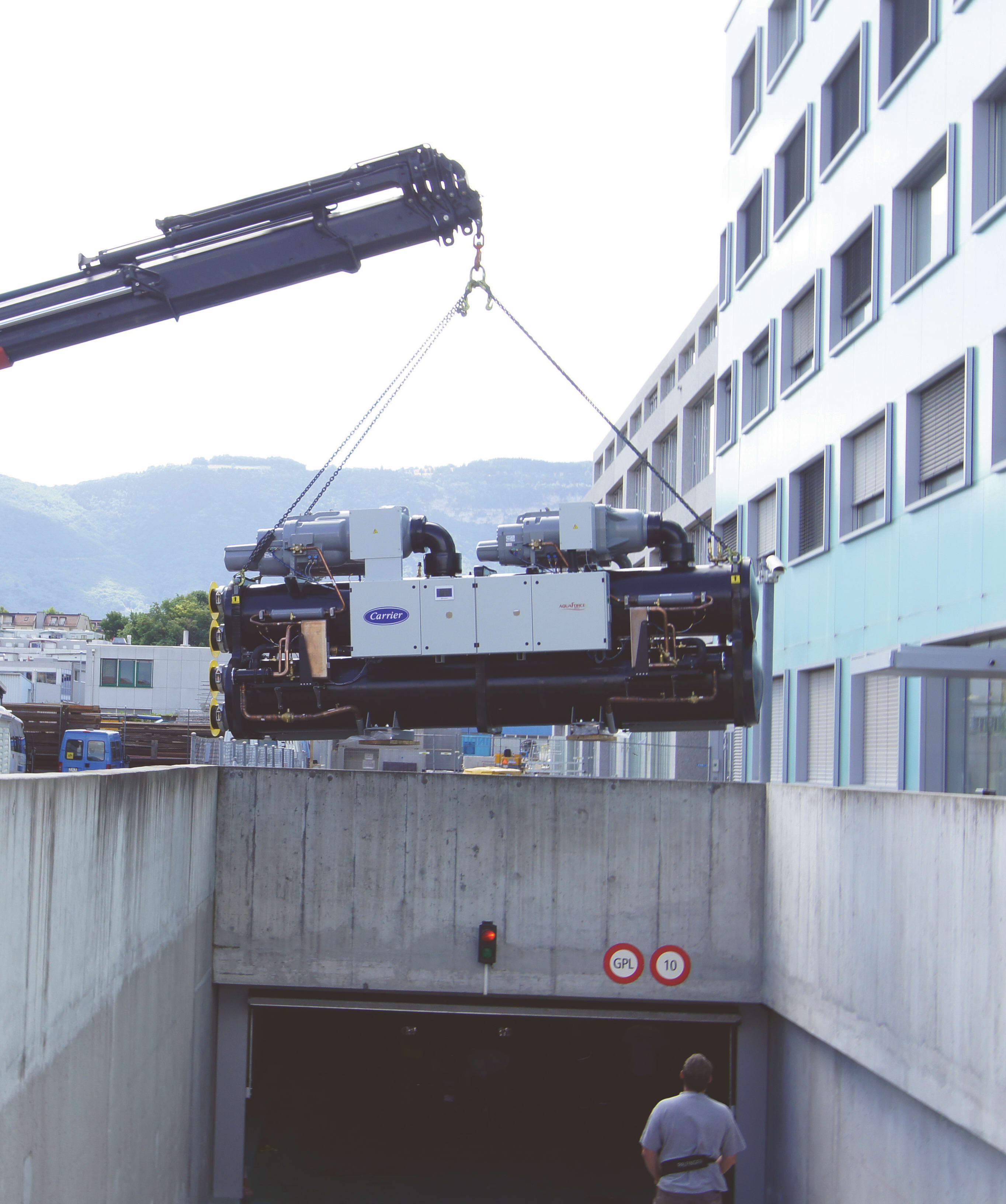 Project description
Carrier has set a new milestone with Europe's first district heating project based on AquaForce® screw water-to-water heat pumps using the low Global Warming Potential (GWP) refrigerant R-1234ze(E), a HydroFluoroOlefin (HFO) with a GWP lower than1*. With its PUREtec™ nearly zero GWP refrigerants, Carrier is dedicated to designing next-generation heating, ventilation and air conditioning (HVAC) systems which have minimal impact on the environment, ensuring full compliance with evolving regulation across European countries. 
ALPIQ chose Carrier products that offer a solution combining the efficiency, the high water temperature and the level of energy-efficicency and controlled carbon emissions required for this unique project. 
Background
The ambitious project of heat recovery for a district heating solution in Plan-les-Ouates, led by CADZIPLO, is part of an industrial sustainability program led by the city of Geneva, Switzerland. The objective is to demonstrate how projects with public-private financing can strike the right balance between urban development and energy use.
As part of the first phase of the mixed-use real estate project, waste heat from an onsite data center is recovered and re-used to provide heating to local offices and other facilities.
As part of the second phase, the extended installation is expected to provide heating to 3000 apartments within a planned residential zone.
Walter Meier, Carrier's independent distributor in Switzerland, worked closely with CADZIPLO to design a solution which could both fit the specific project requirements and respond to the evolving requirements of Swiss regulation (Orrchim) and European refrigerant regulation.
A solution based on PUREtec, Carrier's next-generation low GWP HFO refrigerants, was able to address both challenges.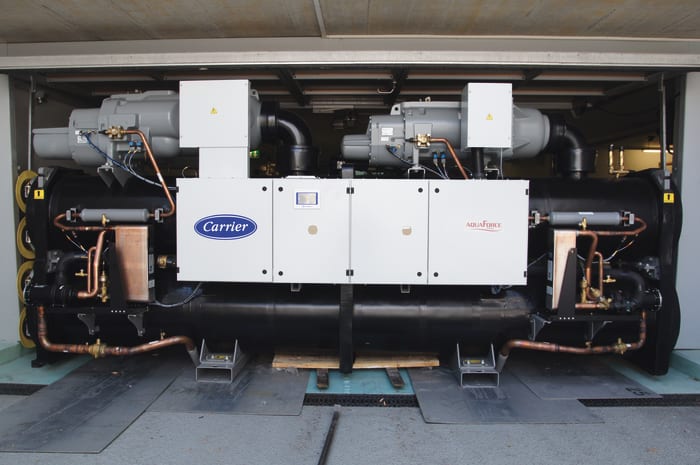 Key benefits
Long-term compliant solution with evolving refrigerant regulation across Europe
High capacity: up to 2.5 megawatts
Energy efficiency by using data center waste heat as a heating source
Heating temperature up to 65°c
Limited impact on global warming GWP <1*
Technologies
2 x AquaForce® 30XW screw water-to-water heat pumps with PUREtec™ refrigerant
Challenges and Solutions
Carrier found solutions to the project's specific challenges by:
Complying with stringent Swiss refrigerant regulations with Carrier's use of next-generation low GWP refrigerant, HFO;
Combining reduced low GWP and high efficiency with a heating capacity of 2.5 megawatts;
Enabling the capture and re-use of data center energy as district heating source thanks to the large operation envelope of the AquaForce heat pumps with PUREtec refrigerant: up to 65°C.