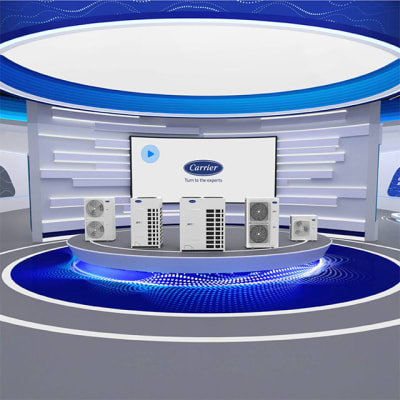 Discover our VRF range, called XCT7, in our brand-new virtual showroom!
Everything you need to know about Carrier VRF systems
Carrier Expert Center is a new online showroom that features Carrier VRF product range. You can visit us 24/7 and explore our products, and contact our experts for more information.
Virtual Carrier Expert Center : A new way to discover XCT7 VRF range
We have created an online experience for people to enjoy 24/7. You can browse our e-showroom from the comfort of your home or office without having to go anywhere in person. Carrier Expert Centeropen_in_new offers you a new, engaging and interactive experience.