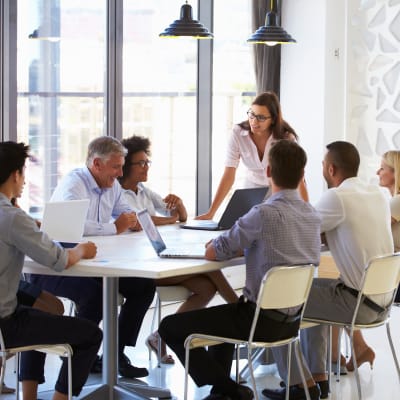 FAQ – Your questions about our organizational change
Carrier Group is engaged in a transformation project which includes the specialization of each entity around a main activity.
This concerns in particular:
research, development, and production of products either air conditioning or air treatment,
distribution activities of new equipment and spare parts as well as
services in France and abroad.
The implementation of this project will be effective on July 1, 2022.
You may receive orders and deliver goods and/or services to different legal entities of Carrier group.
No change for our suppliers. E-mail addresses have been reminded in the letter you have received. We invite you to refer to them.
Please get in touch with your usual contact and he/she will connect you with our finance department.
Legal reorganization has no impact on the financial solvency of the Carrier Group entities.
No, the company pays its suppliers once goods or services are received and upon presentation of the invoice including purchase order number.
Invoices must be addressed in the name of the entity carrying out the activity concerned. Please have a look at the table included in the information letter you have received. In case of doubt, please get in touch with your usual contact.
No, new e-mail addresses have been put in the information letter you have received. We let you refer to them.
Le Groupe Carrier est engagé dans un projet de transformation qui comprend la spécialisation de chaque entité autour d'une activité principale.
Il s'agit en particulier :
des activités de recherche, développement et production de produits soit de climatisation soit de traitement d'air,
des activités de distribution de biens neufs et de pièces de rechange mais aussi
des services en France comme à l'étranger.
La mise en place de ce projet sera effective au 1er juillet 2022.
Vous pouvez être amenés à recevoir des commandes et à livrer des biens et/ou des services à différentes entités juridiques du groupe Carrier.
Pas de changement des adresses e-mail pour les fournisseurs des usines. Les adresses ont été rappelées dans le courrier. Nous vous invitons à vous y référer.
Prenez contact avec votre contact habituel qui vous mettra en relation avec la direction financière.
La réorganisation juridique n'a pas d'impact sur la solvabilité financière des entités du Groupe Carrier.
Non – la société paie ses fournisseurs après réception des marchandises ou services commandés sur présentation de la facture comportant le numéro de commande.
Les factures doivent être libellées et adressées au nom de l'entité portant l'activité concernée. Merci de vous référer au tableau annexé au courrier d'information. En cas de doute, vous pouvez toujours vous renseigner auprès de votre contact habituel.
Non, vous retrouverez les nouvelles adresses dans le courrier qui vous a été envoyé. Nous vous laissons vous y référer.