Carrier helps a central London hotel upgrade its HVAC (Heating, Ventilation and Air Conditioning) system quickly and seamlessly with an airlift delivery of two new AquaSnap® chillers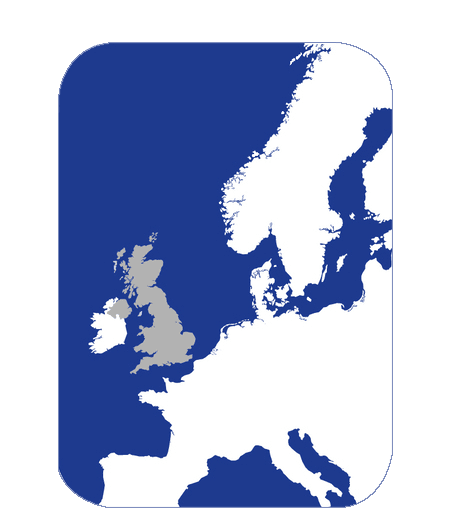 account_circle

Customer

Hilton Metropole Hotel
room

Location

London, United Kingdom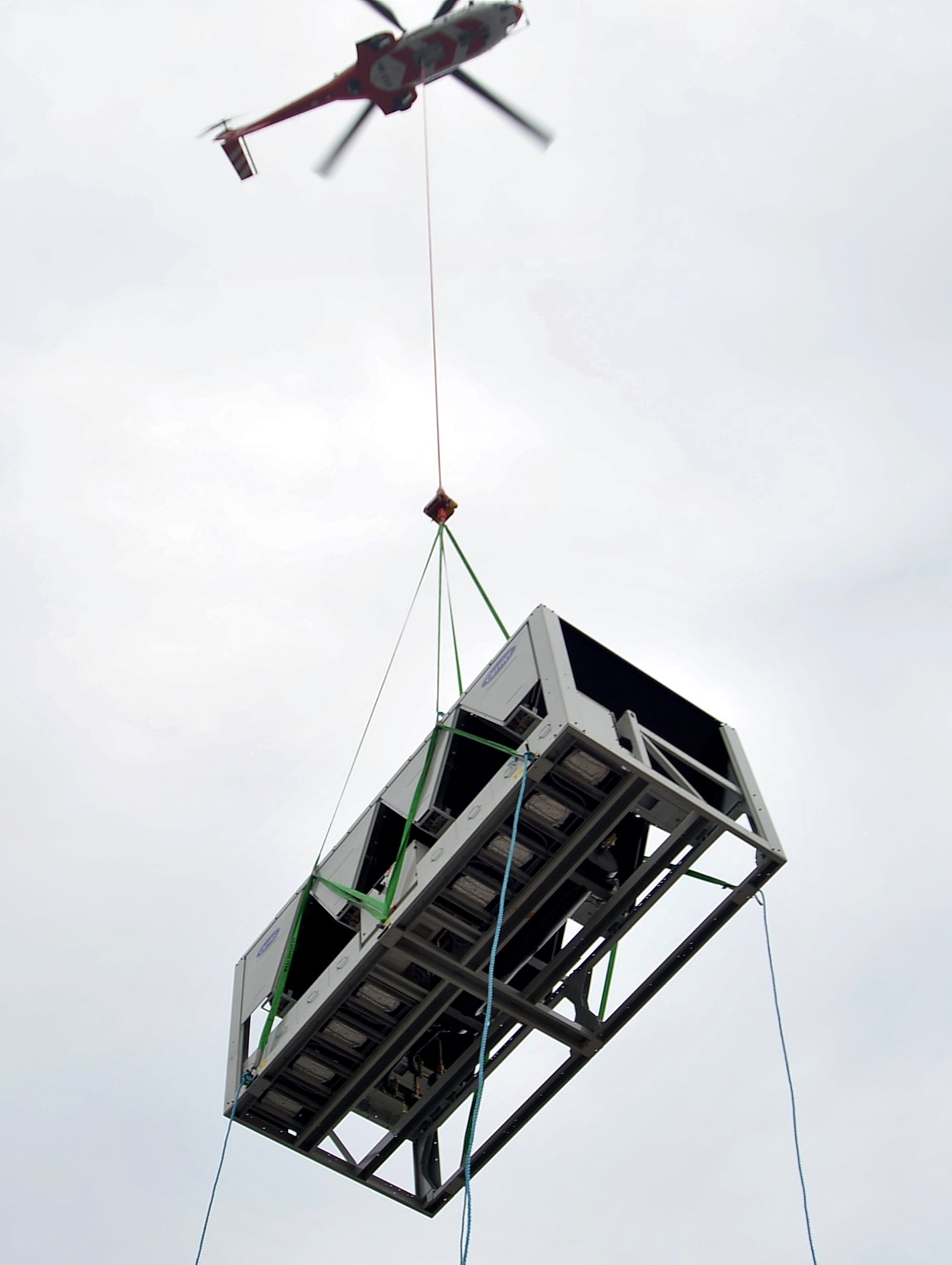 Project description
Carrier co-ordinated delivery of two new chillers to the Hilton Metropole Hotel with the help of a specialist lift helicopter, ensuring the replacement chillers were installed and operational quickly. Following a detailed health and safety assessment, which required co-ordination of aviation approvals for flights over central London, the company managed the decommissioning and removal of the two existing chillers from the building's rooftop, and their replacement by the new Carrier AquaSnap® chillers. The entire operation was safely completed in less than fifteen minutes.
Background
The original plan was to use a heavy duty crane to remove two existing R22 refrigerant-based chillers from the rooftop of the Hilton Metropole Hotel, and replace them with two new high efficiency Carrier AquaSnap units, with a combined cooling capacity of just over 1MW. The initial plan would have required the closure of Edgware Road, a main route into the heart of London. Carrier contracted Helirig and their Swiss helicopter partners to lift the old plant from the hotel's rooftop and position the new chillers in place. Les Cordery, Facilities Manager of the Hilton Metropole Hotel, said: "I am delighted at the speed and professionalism with which Carrier carried out the installation, and with no disruption to traffic or disturbance to our surrounding residents. We had been prepared for the project to take many months (...). However, Carrier's innovative thinking and project management expertise provided an ideal solution and an unexpectedly timely result for the hotel."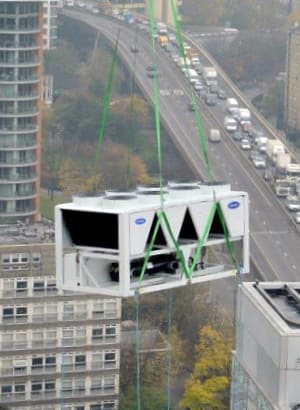 Key benefits
Fast and safe removal of existing chillers from building roof and delivery of new chillers
HVAC plant downtime minimized, ensuring service was maintained to hotel guests and revenue protected
No requirement to apply for road closures and project site permits for heavy-duty cranes
No disruption to traffic or the neighbourhood linked to delivery and installation
Technologies
2 x Carrier 30RB 522 AquaSnap® Air-Cooled liquid Chillers
Challenges and Solutions
The project presented a number of specific challenges and the resulting solution succeeded in:
Seamless installation - no disruption of service to the hotel;
Innovative, safe and fast delivery via air - no delays due to road closure permit request process;
Optimal security - no safety concerns about the load bearing capability of surrounding roads.