April 19, 2022

Carrier Strengthens Electric Transport Refrigeration Capabilities through Strategic Alliance with ConMet
Further expanding its electrification capabilities through a new alliance with ConMet, Carrier Transicold is adding wheel-based power generation to support trailer refrigeration via the new Vector eCool™ system.
---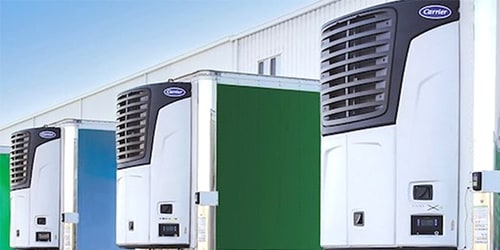 Telematics Now Standard on Trailer Refrigeration Units from Carrier Transicold
Helping North American refrigerated haulers reap the benefits of telematics to improve operational efficiencies, expand cold chain compliance and add value for their customers, Carrier Transicold has made telematics a standard feature on its most popular trailer refrigeration units.
---


California Approves New Emissions Requirements for Transport Refrigeration Units
The California Air Resources Board (CARB) has approved new regulations that are expected to accelerate a move to zero-emission transport refrigeration technologies.
---


To subscribe to eFLASH, click here.
If you know someone who would like to receive eFLASH, simply send this page link and tell them to subscribe.