Turn to the Experts™
Carrier Transicold's industry-leading innovative single temperature and multi-temperature solutions for trailers, straight trucks, and rail cars provide efficient, reliable, emissions-compliant performance that improves our customers' operations in today's ever-changing marketplace.
We offer a complete range of the industry's most advanced refrigeration equipment, from the Supra diesel truck family, our vehicle powered direct-drive units, and to Carrier's exclusive all-electric architecture Vector™ trailer units.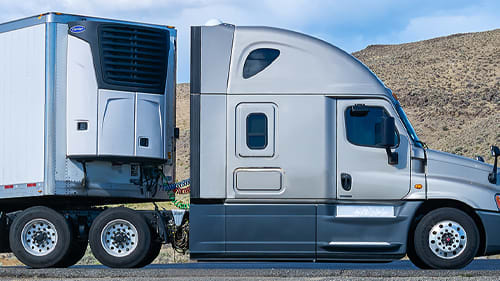 Trailer Refrigeration Units
Carrier's innovative trailer refrigeration technology provides reliable and sustainable products that are designed to meet the needs of every customer application: single-temp, multi-temp, electric, stationary, heating units or solar charging systems.
Learn more
Electrification
Carrier's zero-emission refrigeration systems give fleets an unprecedented opportunity to cut fuel consumption and emissions, achieve compliance in a changing regulatory climate and push beyond their sustainability goals for a cleaner tomorrow.
Learn more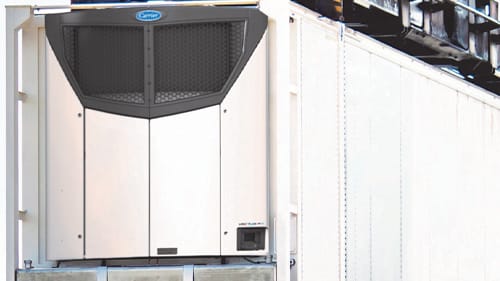 Intermodal and Rail
Unattended service demands exceptional reliability and dependability. Carrier refrigeration units are specially built to handle the severe duty that intermodal and rail applications demand.
Learn more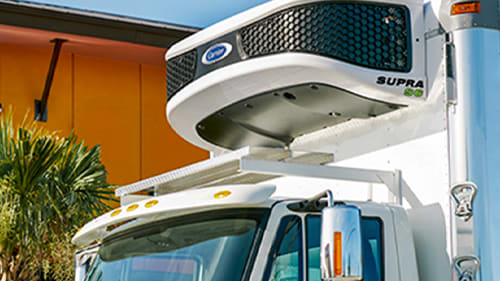 Diesel Powered Truck Refrigeration Units
Turn to the next generation in the industry's most trusted diesel refrigeration units for trucks. With new technology, reduced maintenance and lower operating costs, Carrier's diesel refrigeration units are changing the game in the diesel truck reefer space.
Learn more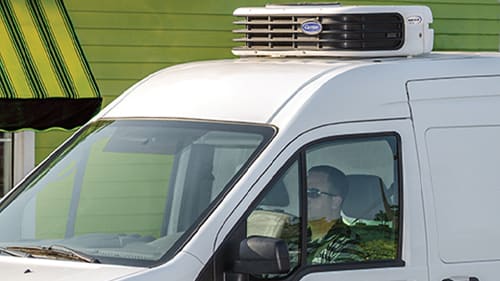 Direct Drive Van and Truck Refrigeration Units
Vehicle-powered refrigeration units provide cooling capabilities for small van applications and offer an economical alternative for straight truck bodies up to 20 feet long — perfect for delivery vans, cargo trucks, and more.
Learn more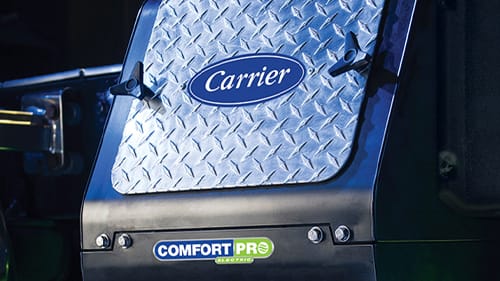 Auxiliary Power Units (APUs)
Carrier's selection of world class truck APUs comes with the additional benefits of easy maintenance, regulatory compliance, driver retention, fuel savings, and reduced tractor idling.
Learn more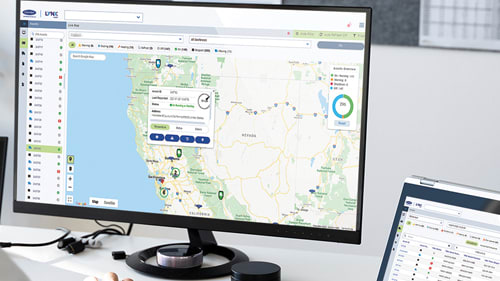 Lynx® Fleet Telematics
The robust Lynx Fleet platform provides a comprehensive overview of a fleet, allowing refrigerated transporters to manage operations efficiently while maintaining compliance and accountability throughout the cold chain from coast to coast.
Learn more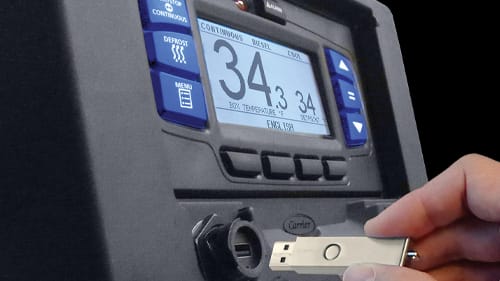 APX Control System
As technology becomes more powerful, it can become more complex, at a time when your business needs it to be faster and easier to use. Carrier's APX Control System advances the art and science of transport refrigeration control.
Learn more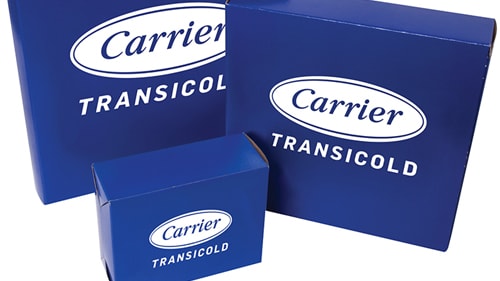 Performance Parts
Quality parts, accessories and dealer support for Carrier Transicold systems and competitive equipment.
Learn more