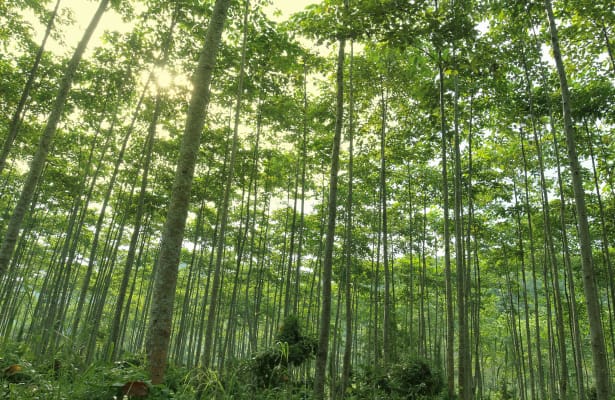 Carrier, global leader in intelligent climate and energy solutions, is committed to creating solutions that matter for people and our planet. Carrier plays a vital role in helping address climate change with digitally enabled lifecycle solutions and services that meet the needs of our customers and drive sustainability.
Delivering Confidence Through a Smarter, More Sustainable Cold Chain
Our Connected Cold Chain Program is expanding the global cold chain to positively impact people and the planet. Through product innovation, education and collaboration, Carrier is creating a more intelligent and connected cold chain that has the power to improve health outcomes, reduce hunger and food insecurity, and mitigate climate change.
Our Refrigeration businesses are helping reduce our impact on the environment through the development of sustainable cold chain solutions and facilitate the transition to renewable energy through electrification across the cold chain to help customers achieve decarbonization goals, comply with evolving regulations and move toward a greener future.
Environment, Social and Governance Goals
Our 2030 ESG goals underscore Carrier's commitment to the things that matter and to continuously challenge ourselves to think bigger and to be better. Expanding on three decades of environmental targets, our goals include measures to improve our planet, our people and our communities through sustainable solutions, investments and practices.
Discover Carrier's 2030 ESG Goals
Download the 2023 ESG Report
Advancing toward 1 gigaton
The urgency of climate change requires us to be bold, to innovate and to disrupt. The future demands it.
Reducing the carbon footprint of our activity and products in use in our customers' operations represents the biggest impact we can make to help address climate change. That's why we've set an ambitious goal to reduce our customers' carbon footprint by more than 1 gigaton by 2030. Carrier Refrigeration is well-positioned to support the goal with a focus on food loss reduction, low GWP refrigerants, and energy efficiency development.
Carrier Gigaton Goal
We are building on decades of leadership in sustainability to set ever-higher standards
As a business, we are committed to developing new technologies and services to contribute to the transport decarbonization that demands meeting the sustainability challenges ahead, reducing the environmental impact of our products without impacting their efficiency and performance.
We have a focus on exploring alternative fuels, electrifying the cold chain, improving our products' energy efficiency, researching refrigerants with lower global warming potential (GWP), reducing noise pollution, supporting our customers' operation with best-in-class service and aftermarket offerings and introducing advanced connected technologies that track, monitor and analyze cold chain performance.
Low Global Warming Potential (GWP) refrigerant
Carrier focuses on delivering the right refrigerant for each application. The right refrigerant varies by customer and geography due to specific country or regional requirements. Where technically feasible, we deliver natural or very low GWP refrigerant solutions (GWP <150) and evaluate options to expand our offering of ultra-low GWP solutions (GWP <30). Carrier is committed to offering the best refrigerant, according to the requirements of each applicable and customer needs.
The expansion of the cold chain to reduce food waste and loss
While the world produces enough food to feed 10 billion people, one-third or more of it is wasted every year, resulting in more than 800 million people going hungry every day. Food waste also results in an estimated 4.4 gigatons of greenhouse gas emissions. To help overcome this global challenge and feed a growing planet, Carrier is creating a smarter and more connected cold chain by conducting research to gain a greater understanding of the causes, effects and overall impact of food loss and waste which allow Carrier to better identify opportunities to improve the cold chain.
Cold chain expansion takes more than one company or industry to succeed. Carrier is involved in major partnerships with global organizations, country representatives and local stakeholders to help develop the cold chain where people need access to food and medicines the most.
Learn more
Acting against hunger for all people
As part of its 2030 Environmental, Social and Governance (ESG) Goals and driven by its commitment to positively impact communities by alleviating hunger and food waste, Carrier has long supported organizations that focus on eliminating hunger.
By supporting food banks through donations, Carrier has contributed to help millions of people suffering from food insecurity and hunger in more than 11 countries in the world in 2022.
Discover some of the organizations that Carrier supports.
Feeding America
FEBA