High Efficiency Carrier Chillers Cool New R&D Centre at Leading UK Engineering Company
LEATHERHEAD, UK -
Carrier is supplying two high performance, high efficiency air-cooled AquaSnap® chillers for a new research and development centre at one of the United Kingdom's leading engineering companies. Carrier, a world leader in high-technology heating, air-conditioning and refrigeration solutions, is a part of UTC Climate, Controls & Security, a unit of United Technologies Corp. (NYSE: UTX).
The AquaSnap 30RBP 430 liquid chillers, equipped with Greenspeed® intelligence and based on Carrier scroll compressors, will augment existing Carrier chillers at the company's headquarters, providing a total of 2000kW of cooling for the new R&D facility, administrative offices, and catering and communal areas.
The chillers are equipped with two refrigerant circuits, with three compressors in each circuit, giving excellent resilience and reliability – key factors in the specification.
Russ Tyrrell, Carrier's senior sales engineer who headed up the project, said: "The client's business depends on continuity of cooling to ensure the quality of industrial processes and to maintain the comfort of staff. The Carrier chillers already on site have proven themselves over many years of reliable, efficient operation. This track record, coupled with the outstanding performance of the new units, provided a compelling solution to its requirements for expanding capacity at the site."
Carrier 30RBP 430 chillers are designed to deliver the best value for commercial and industrial applications in which installers, consultants and building owners require reduced installation costs, optimal performance and maximum reliability.
The chillers feature:
Reduced refrigerant charge of non-ozone depleting refrigerant R-410A
Greenspeed variable-speed fans
Novation® micro-channel all-aluminium condenser heat exchanger for high efficiency and low charge
Brazed plate heat exchangers with reduced water pressure drop
Auto-adaptive control algorithm and automatic compressor unloading for increased and efficiency optimization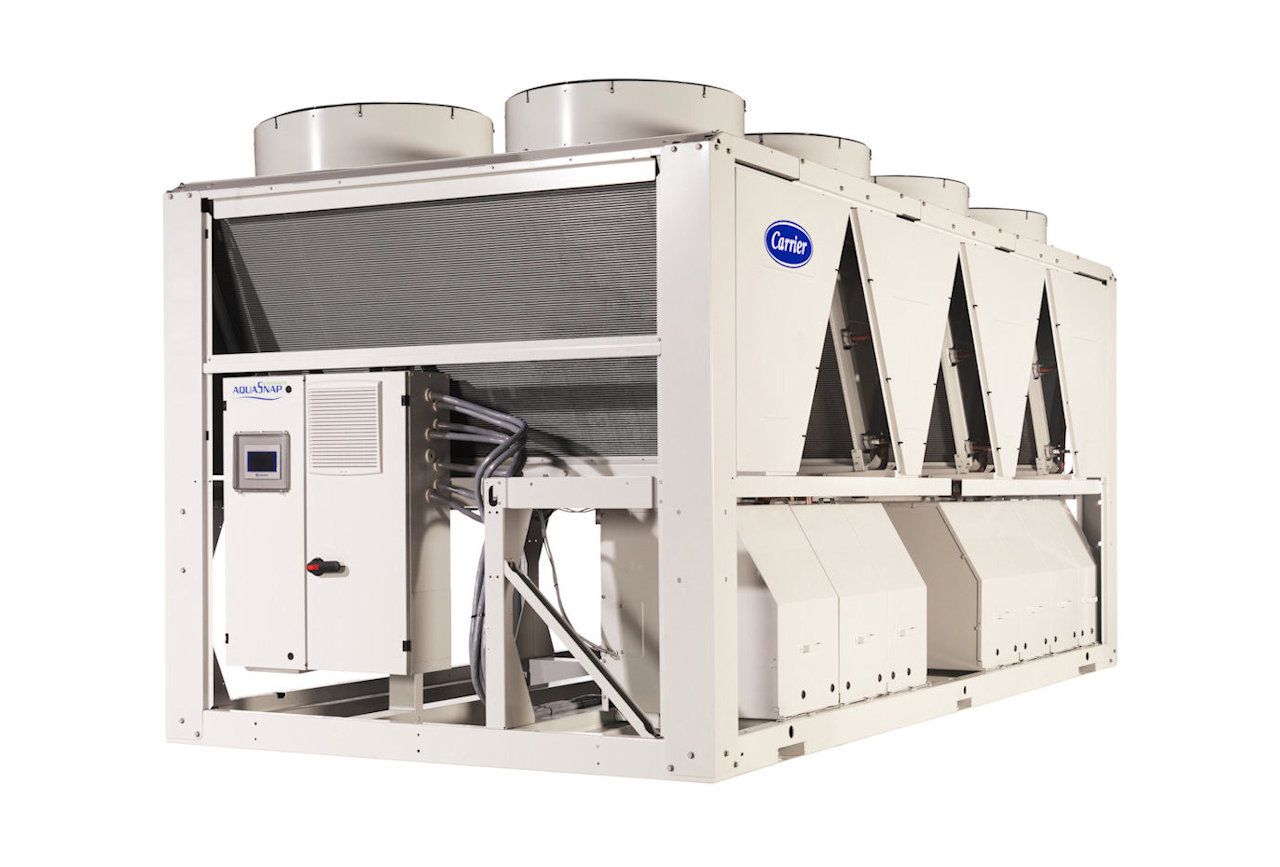 Carrier's AquaSnap® 30RBP 430 liquid chiller with Greenspeed® intelligence offers outstanding reliability and energy efficiency.