Carrier's new AiroVision® 39CP Air Handling Units Deliver Efficiency and Performance in a Modular Package
LEATHERHEAD, UK -
Carrier's new Eurovent-certified AiroVision® 39CP air handling units feature plug-and-play functionality in a modular package, enabling them to be configured for many applications and be used as the heart of a building's ventilation system. Carrier, a world leader in high-technology heating, air-conditioning and refrigeration solutions, is a part of UTC Climate, Controls & Security, a unit of United Technologies Corp. (NYSE: UTX).
Available in nine sizes with two casing designs, the air handling units are suitable for standard fresh air-based ventilation as well as low temperature applications. The range is equipped with high performance, high efficiency components, including heat exchangers with up to 85 per cent efficiency, high-efficiency direct drive fans and coils/filters with low pressure drop, to deliver outstanding performance, low running costs and a long operational life.
An extensive range of options enables the units to be customised for use in many applications, including: commercial offices, industrial installations, shopping centres, airports, leisure centres and universities. The versatility of the range means it can be configured to suit the precise technical requirements of almost any application.
The model 39CP-L version is designed for general and comfort applications, while the 39CP-H version has low thermal-bridging for use in low temperature applications. Airflow rates for both models span 1,000 m3/h (0.28 m3/s) to 18,000 m3/h (5.0 m3/s).
To minimise energy consumption and reduce running costs, several heat recovery options are available and can be selected to suit the needs of an application and the end user's requirements. These include heat recovery wheels and plate heat exchangers for use in offices and other standard applications, and run-around coils for use in more sensitive projects requiring elimination of cross-contamination.
For use in hazardous areas in industry, there is an ATEX compliant version that is equipped with integrated anti-explosion features.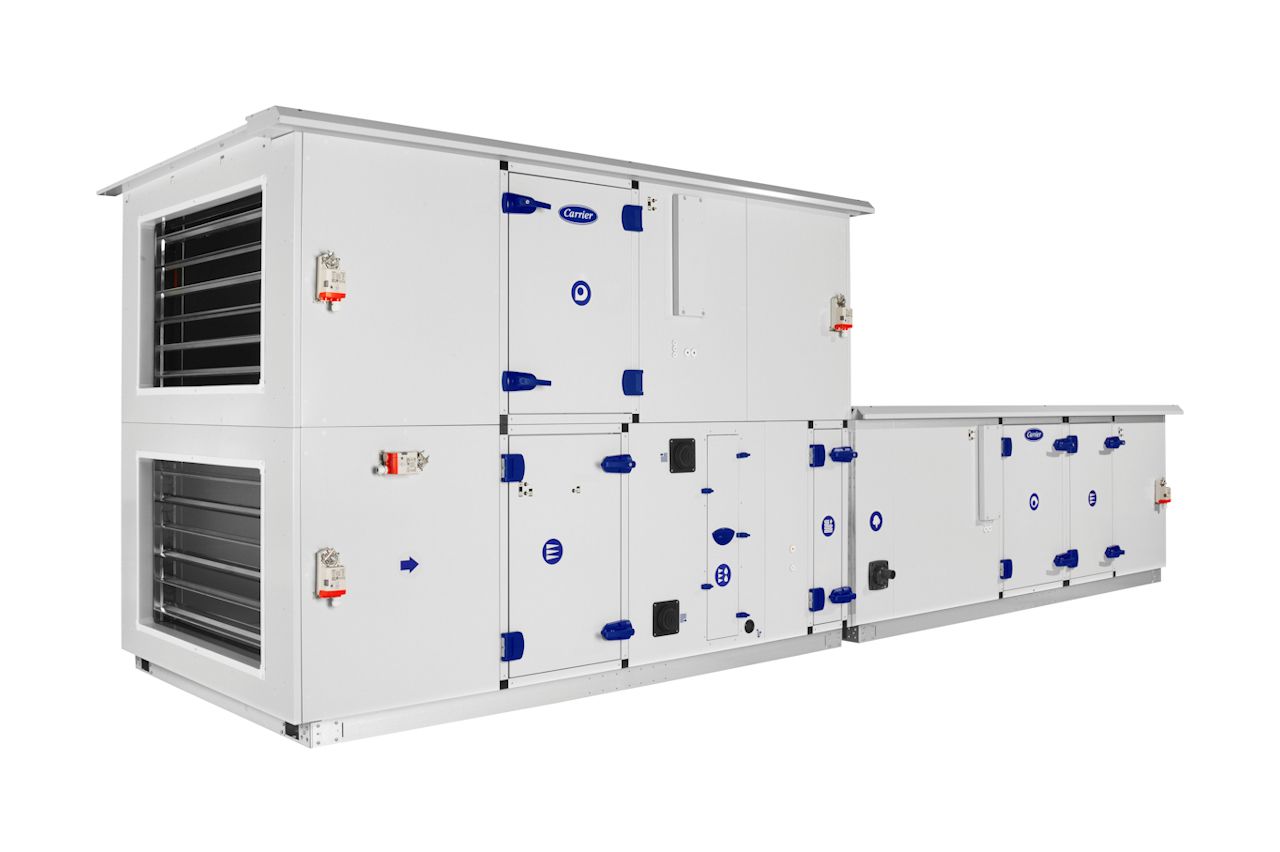 Carrier's new Eurovent-certified AiroVision 39CP plug-and-play air handling units are based on a modular design, enabling them to be configured for all types of applications.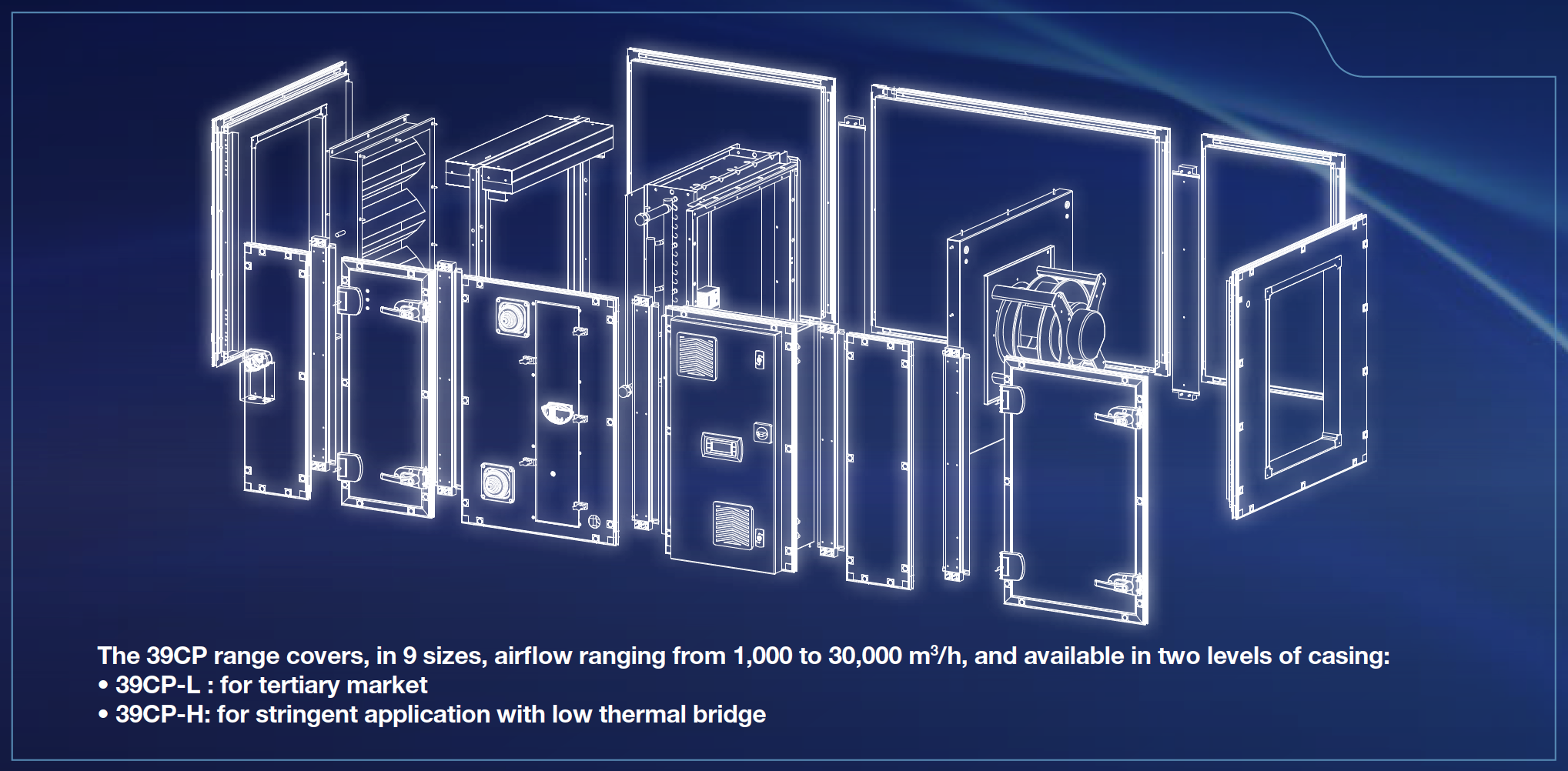 Schematic showing the modular construction of Carrier's new AiroVision 39CP air handling unit range.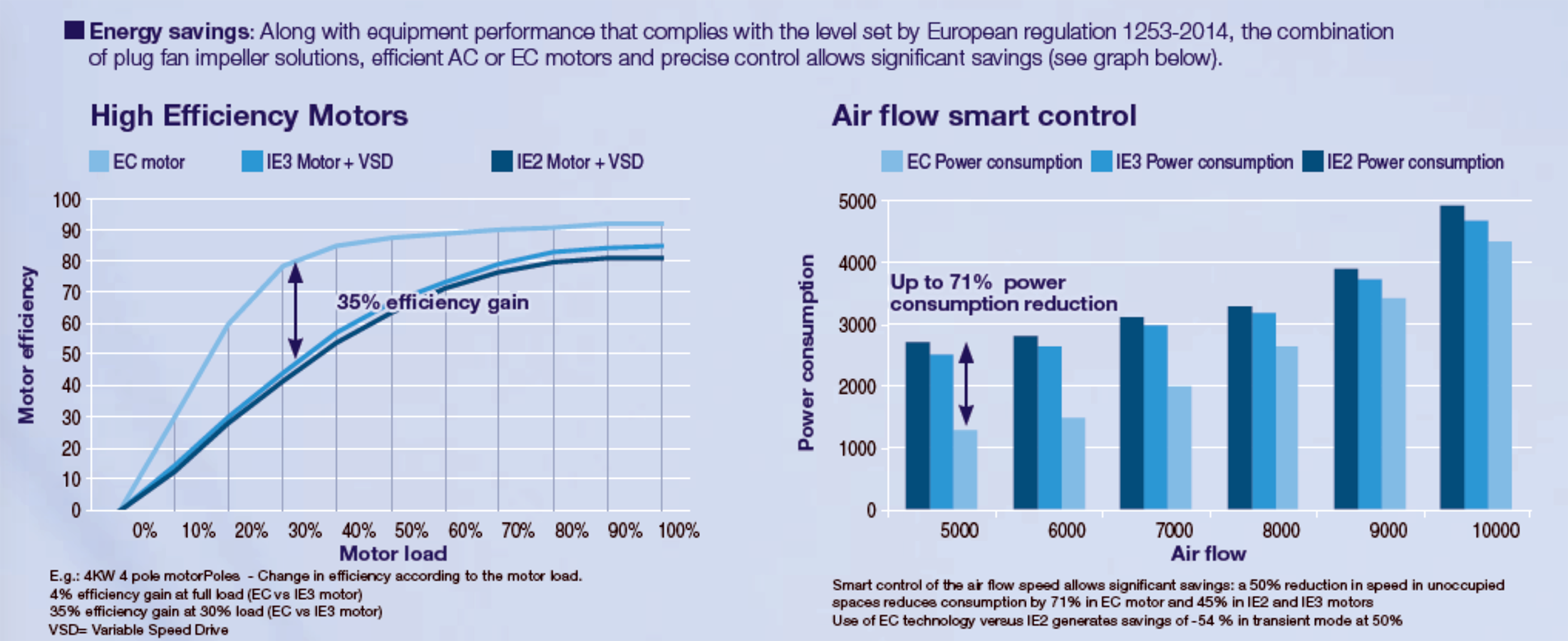 Carrier graph showing energy savings that can be achieved with 39CP air handling units.