Carrier's Citigen Ultra-Low GWP HFO Heat Pump Solution Wins ACR Project of the Year 2022
LONDON, ENGLAND -
Carrier's ultra-low global warming potential (GWP) heat pump solution for E.ON's Citigen energy network serving the City of London has earned ACR Project of the Year 2022. The project is anticipated to reduce carbon emissions from heating and cooling by customers connected to E.ON's City of London network by up to 50%, and will enhance air quality in the city by reducing emissions. Carrier is part of Carrier Global Corporation (NYSE: CARR), the leading global provider of healthy, safe, sustainable and intelligent building and cold chain solutions.
The project won the accolade in the ACR News Awards 2022, held recently at the Chelsea Harbour Hotel in London. Three Carrier AquaForce® 61XWHZE high-temperature heat pumps operating on Hydro-Fluoro-Olefins (HFO) R-1234ze refrigerant extract thermal energy from water pumped from deep boreholes in the aquifer 200 metres beneath the capital. The heat pumps also harness waste heat from the existing combined heat and power plant that would otherwise be lost to atmosphere.
Paul Smith, Commercial Director UK and Ireland, Carrier said: "On behalf of Carrier and our partners, we are delighted to receive this independent recognition for the Citigen City of London project. It is trailblazing in a number of areas, particularly in its use of ultra-low GWP HFO refrigerant, and parallel harnessing of energy from groundwater and waste heat from the power generation unit. We believe it could become an important model for how to decarbonise heat networks in the future, as the UK seeks to achieve the net zero targets set for 2050."
Antony Meanwell, head of Decarbonisation, City Energy Solutions at E.ON, said: "This project required a huge team effort to develop the ideas, translate them into plans and finally make our project a reality on the ground. Completing the installation on time – and during lockdown – is testament to the ambition, creativity and commitment of all involved. At Citigen, we are taking action for the climate in re-imagining how energy is provided to homes, businesses and cities and making sure the network is fit to support the capital's cleaner future."
The heat pumps provide up to 4MW of heating and 2.8MW of cooling to residential and business customers via a district-wide network of highly insulated pipes, running underground for 10 kilometres. Customers connected to E.ON's heating and cooling network include the Barbican arts and residential complex, the Guildhall and the Museum of London.
The project is part of a multi-million-pound programme by E.ON to improve and upgrade the Citigen energy centre, supporting efforts to decarbonise the city and transform how connected buildings in the Square Mile are heated and cooled. The refrigerant used in the selected heat pumps, R-1234ze, has a GWP of less than 1, significantly lower than the previous refrigerant, and therefore has only a tiny fraction of the environmental impact.
Innovative, efficient solutions such as AquaForce® heat pumps support Carrier's aim of reducing customers' carbon footprint by more than 1 gigaton, part of its 2030 Environmental, Social & Governance (ESG) Goals.
For more details on Carrier's AquaForce® 61XWHZE heat pumps, visit the product page.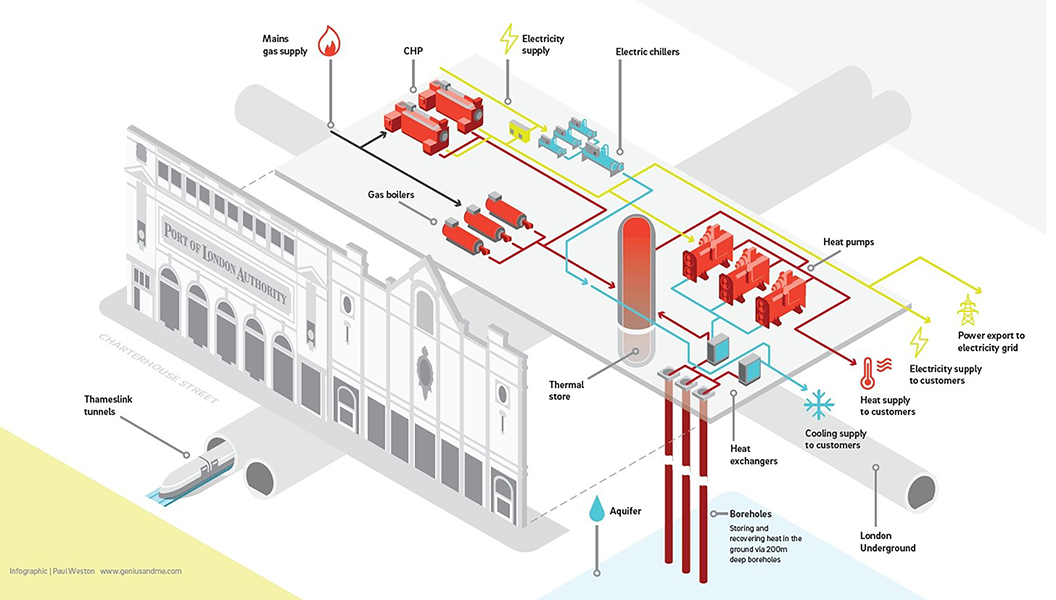 Three Carrier AquaForce® 61XWHZE heat pumps extract thermal energy from water pumped from deep boreholes in the aquifer beneath the capital.
Image courtesy of E.ON © E.ON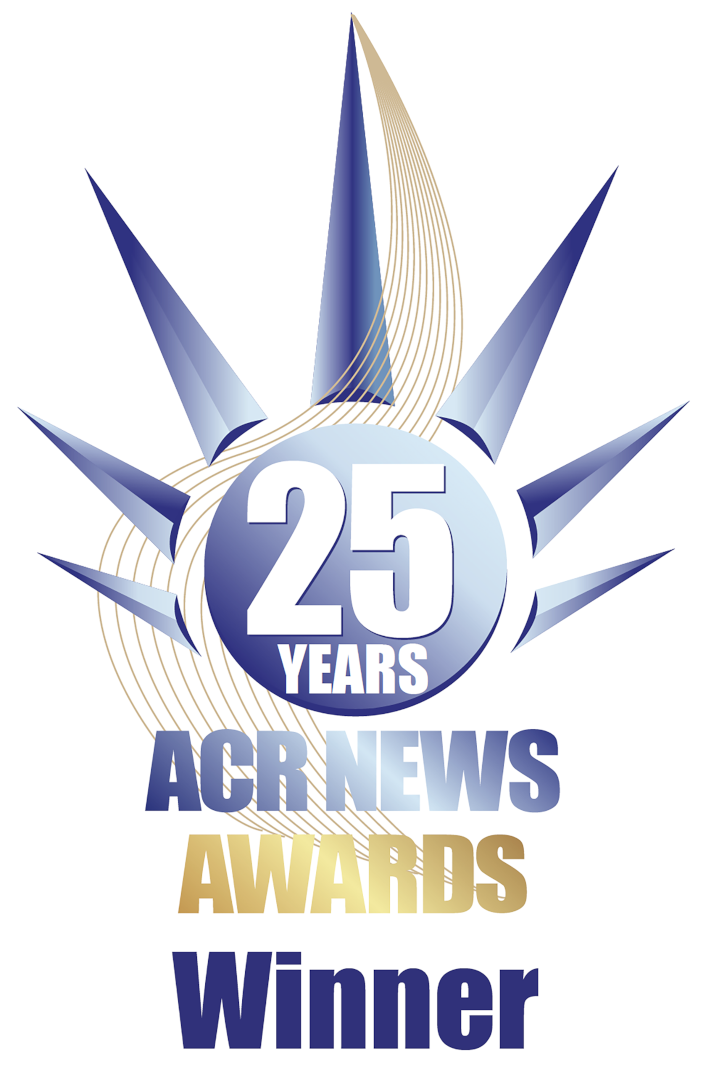 The awards are adjudicated by an independent panel of judges.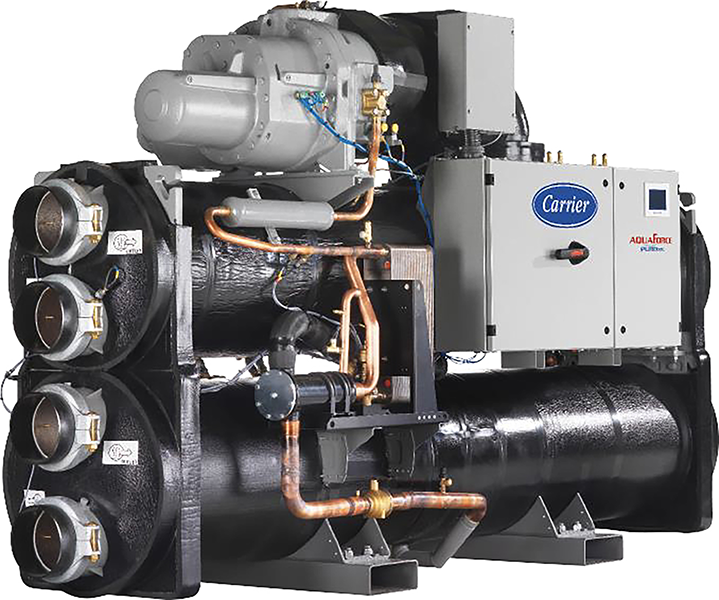 The Carrier heat pumps upgrade the energy harvested to produce 4MW of hot water at 80 deg C.