Carrier Provides Compact, Low-noise Cooling Solution for London School of Hygiene & Tropical Medicine
LONDON, ENGLAND -
Carrier AquaForce® Vision 30KAV chillers with enhanced noise attenuation have been installed at the world-renowned London School of Hygiene & Tropical Medicine (LSHTM) as part of a major upgrade of the institution's air conditioning system. Carrier is part of Carrier Global Corporation (NYSE: CARR), the leading global provider of healthy, safe, sustainable, and intelligent building and cold chain solutions.
With sites in Bloomsbury, central London, LSHTM is part of the University of London and ranked among the leading global institutions specialising in public health and infectious disease, playing a key role in the UK's response to the COVID-19 pandemic. Four Carrier AquaForce Vision 30KAV chillers, with a combined cooling capacity of 2.4MW, were installed by Alpine Works Limited in two phases, dovetailing with building works on site.
Given the sensitive educational application, low noise operation was a key design factor. To ensure the chillers met the strict requirements, Carrier equipped the units with bespoke enhanced acoustic attenuation and control packages. The chillers were lifted into position on the building's rooftop with extended-lift cranes from street level.
"Carrier provided excellent support throughout the project, in particular responding to technical questions on power requirements," said Darren Blackabee, Project Manager, Alpine Works. "Everything was handled very efficiently and enabled us to progress quickly with completion of the project."
AquaForce Vision 30KAV liquid chillers with Greenspeed™ Intelligence are Carrier's premium solution for commercial and industrial applications where installers, consultants and building owners require superior reliability and optimal performances, especially at part load.
Carrier 30KAV chillers are designed to exceed European Ecodesign directive requirements for energy efficiency, versatility, and operating sound levels. This result is achieved through the optimised combination of the proven, best-in-class compressor, heat exchange, fan and control and monitoring technologies.
Energy efficient solutions like the AquaForce 30KAV support Carrier's 2030 Environmental, Social and Governance goal to reduce its customers' carbon footprint by more than 1 gigaton. For more information, click here.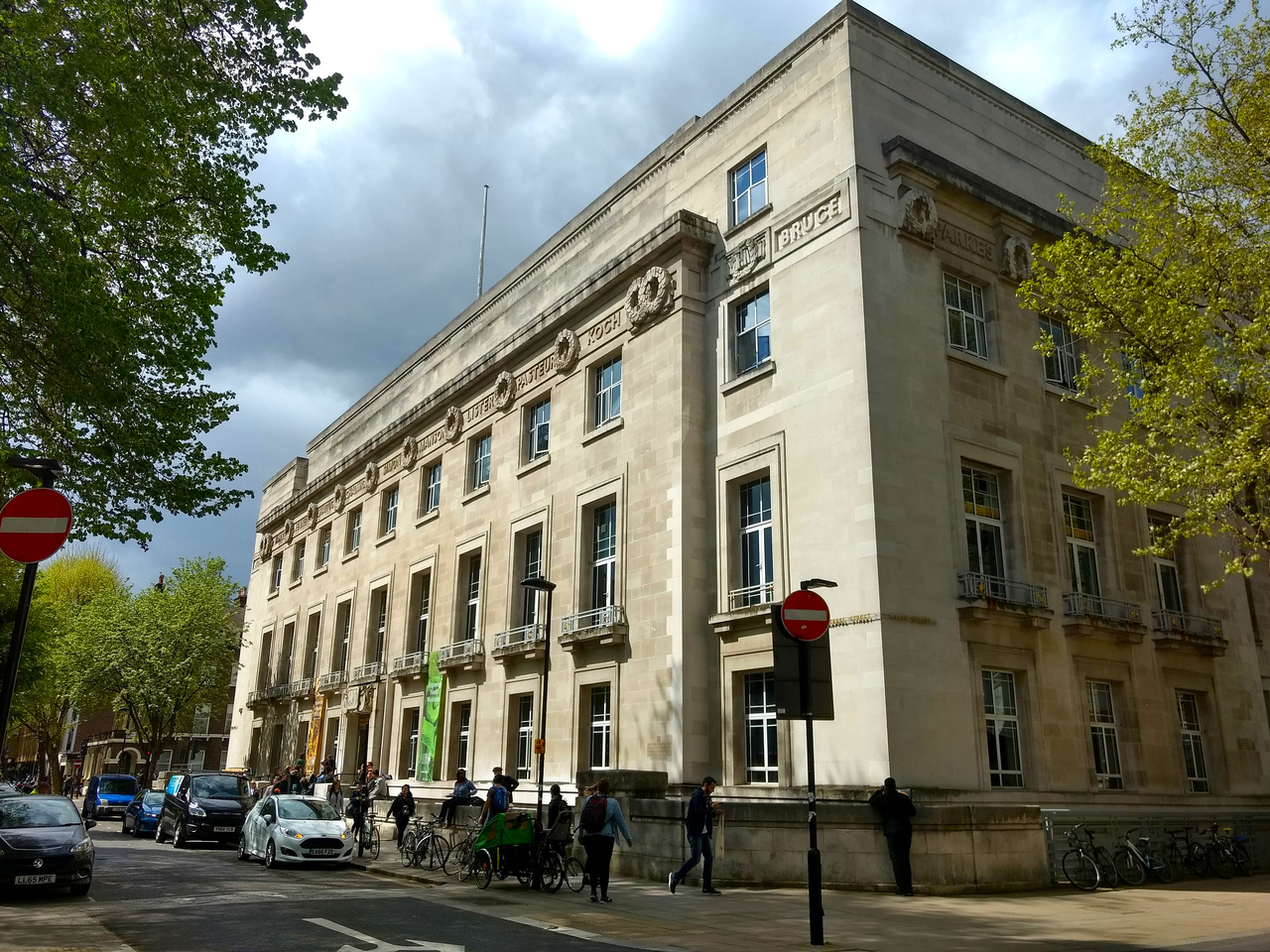 London School of Hygiene & Tropical Medicine, Keppel Street (Photo credit: Philafrenzy) Given the sensitive educational application, a key design consideration was low noise operation.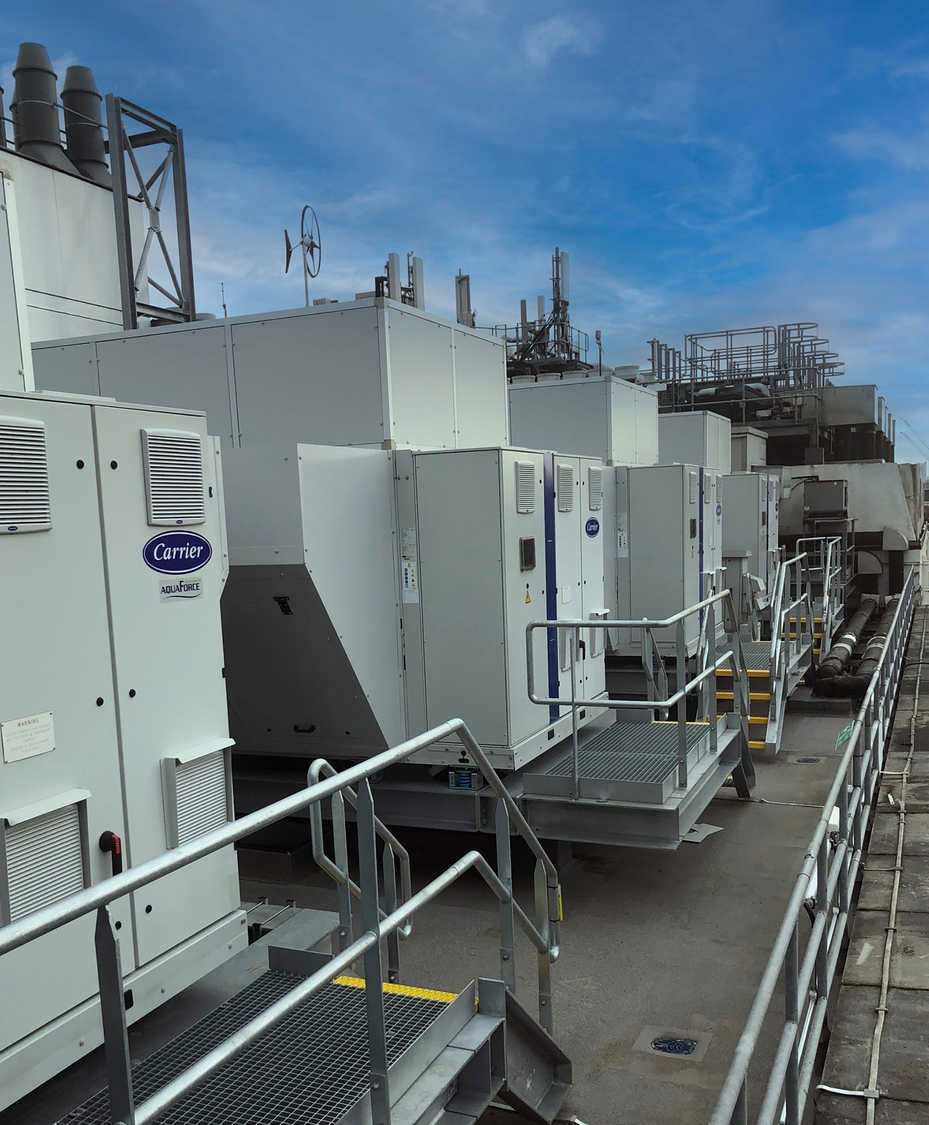 Four Carrier AquaForce® Vision 30KAV chillers were mounted on the building's rooftop on a specially constructed steel platform, designed to take the extra weight of the chillers and the acoustic treatment packs.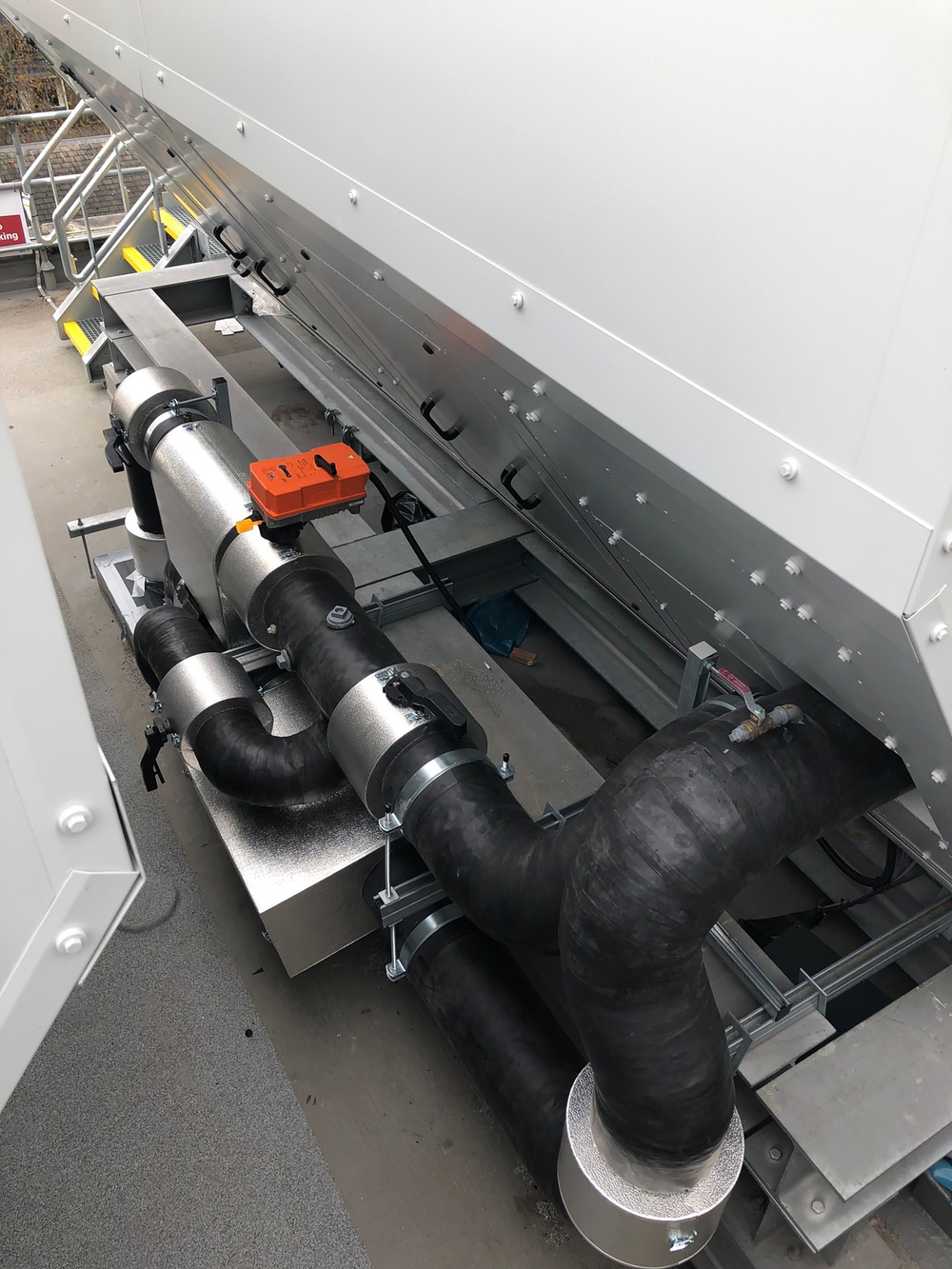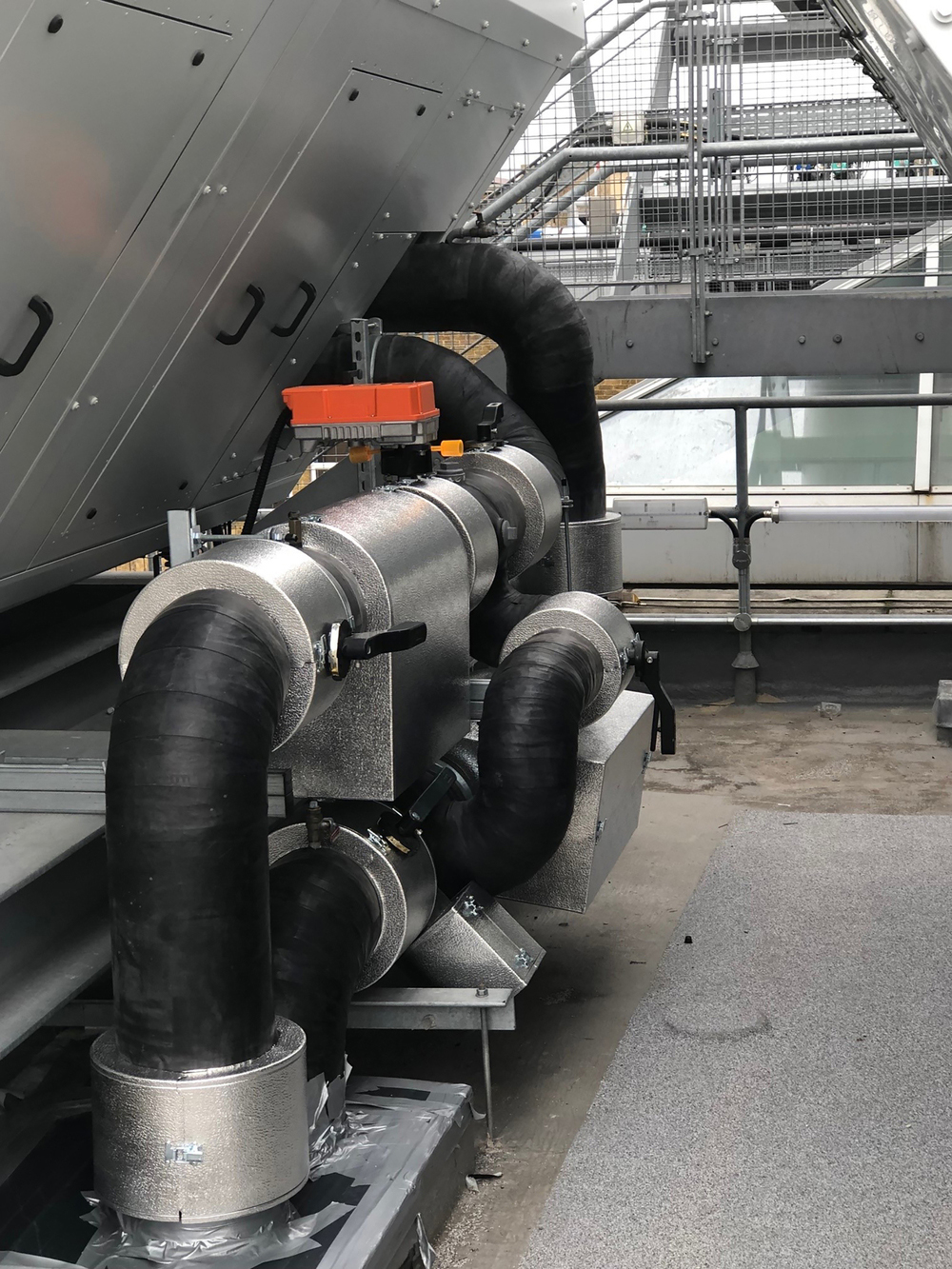 Main water connections to the AquaForce® Vision 30KAV chillers.