Carrier Commercial Refrigeration önskar dig en hälsosam och lycklig 2023! Låt oss fortsätta att inspirera till förtroende år 2023 med lösningar som är viktiga för människor och vår planet! Se våra hälsningar för 2023


Carriers hållbara teknik för naturliga köldmedier stöder COVID-19-vaccinlagring i Spanien
Carrier Commercial Refrigeration utrustade nyligen ett COVID-19-vaccinlager i Spanien med sitt PowerCO2OL™-kylsystem som använder det naturliga köldmediet koldioxid (CO2).


Carrier Commercial Refrigeration tecknar ett strategiskt distributörsavtal med Algidus AB i Sverige
Carrier Commercial Refrigeration accelererar sin utveckling i Europa genom ett strategiskt distributörsavtal i Sverige med det Algidus AB – ett nystartat företag, men med lång erfarenhet från den svenska och baltiska dagligvarubranschen.


Carrier's PowerCO2OL System for High Capacity Refrigeration Wins Gold Innovation of the Year Award
Carrier Commercial Refrigeration's PowerCO2OL™ system for high capacity refrigeration has won the gold Innovation of the Year award at the ATMO Natural Refrigerants Virtual Trade Show (VTS).


Carrier Equipment Providing Temperature Control for Safe Storage of Pharmaceuticals and Vaccines
Carrier Commercial Refrigeration won orders in different countries in Europe to supply warehouse refrigeration systems for critical COVID-19 vaccine cold storage.
Carrier Commercial Refrigeration Extends Turnkey Equipment and Service Agreement with REMA Supermarkets in Scandinavia for Two More Years
Leading Norwegian discount supermarket chain REMA, part of family-owned Reitan retail group, has signed a two-year contract extension with Carrier Commercial Refrigeration to continue supplying turnkey commercial refrigeration equipment, installation and service.


Carrier Launches Healthy, Safe, Sustainable Cold Chain Program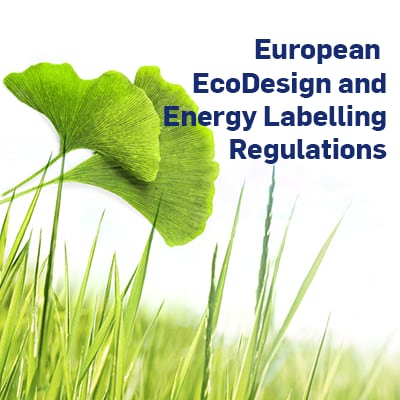 Natural Leader in Sustainability and
Energy-Efficiency
Carrier is focused on keeping you compliant.
From innovative solutions to green factories and services developed to increase efficiency, Carrier is a leader in sustainability.
Since its introduction in March 2021, the European EcoDesign directive has urged companies to improve the energy efficiency of their products so as to reduce their environmental impact. Carrier's sustainability efforts are applied from the product design, manufacture, to the end of their life in the field to further reduce their environmental footprint. Carrier offers its full product range with natural refrigerants, such as CO2 which has a Global Warming Potential of 1.
Learn more about EcoDesign