THE 9 FOUNDATIONS OF A 
HEALTHY BUILDING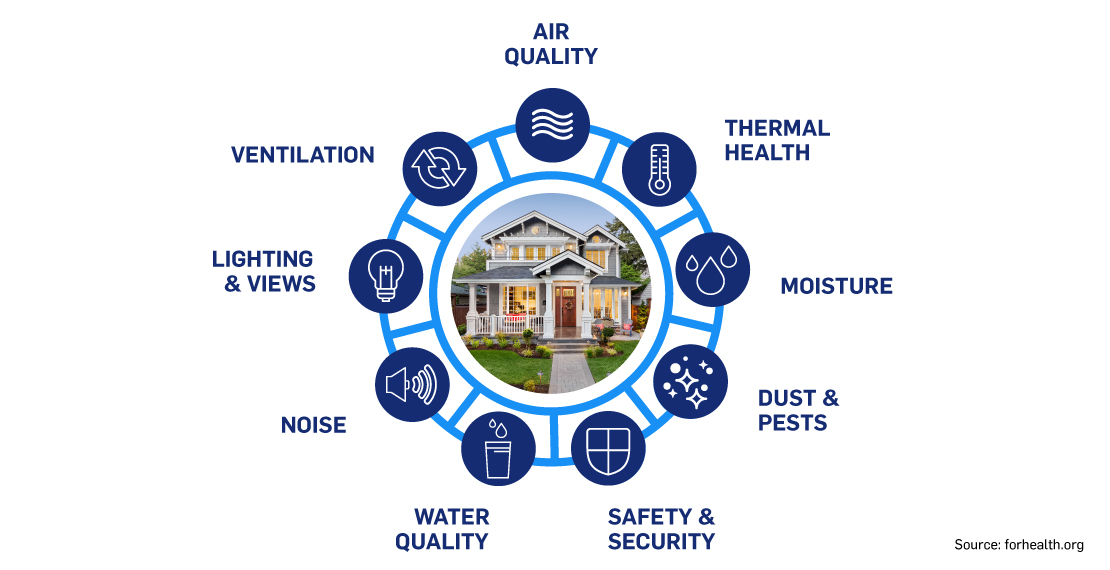 Carrier offers a suite of targeted solutions for homes that can improve the overall health of your home and family.
CARRIER HEALTHY HOMES SOLUTIONS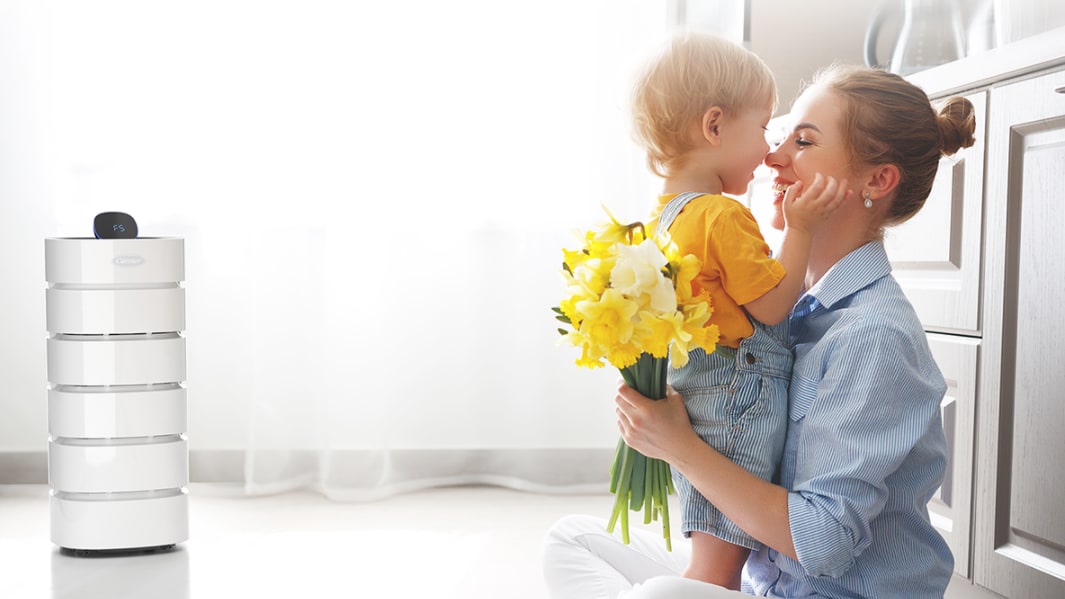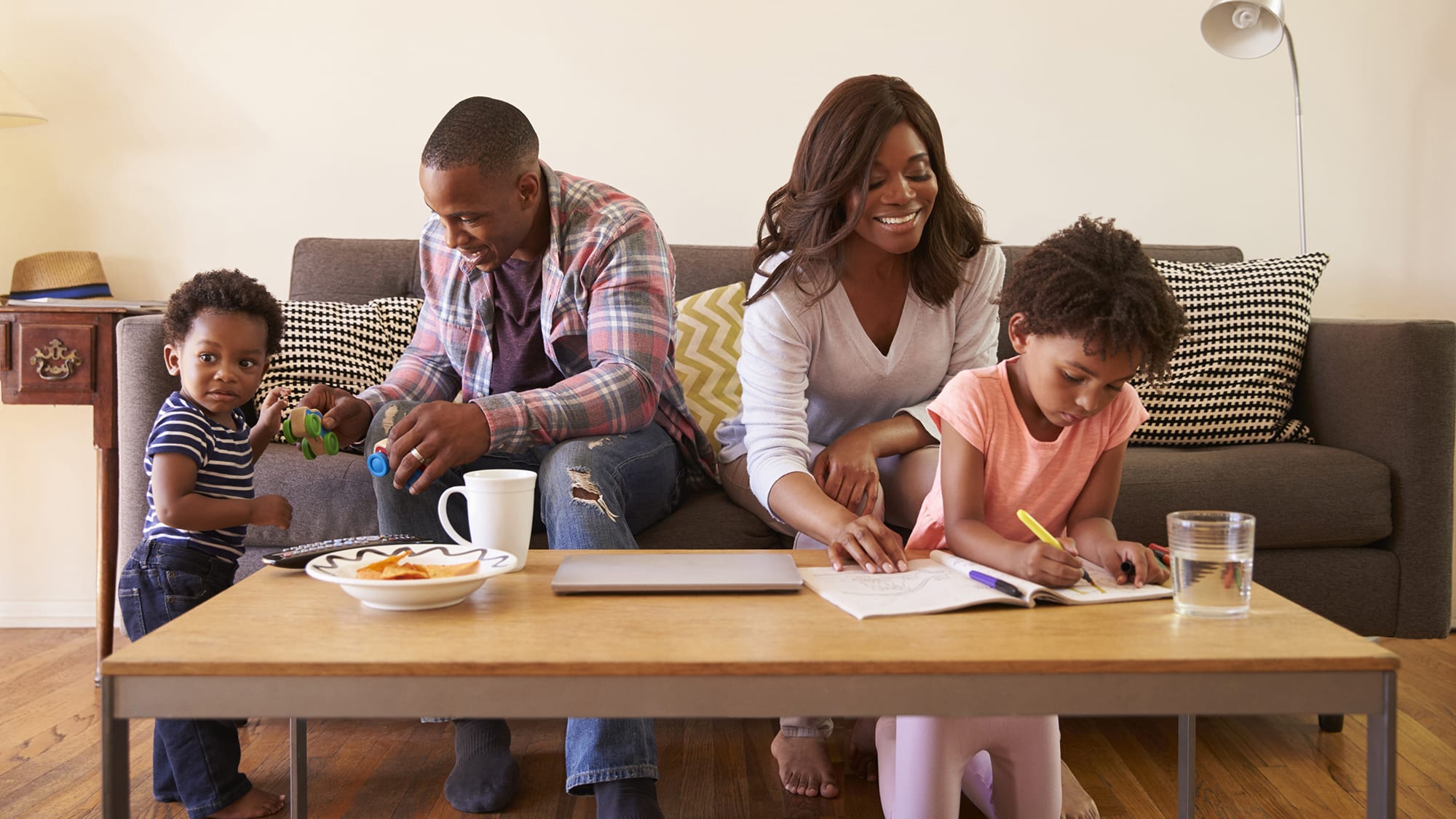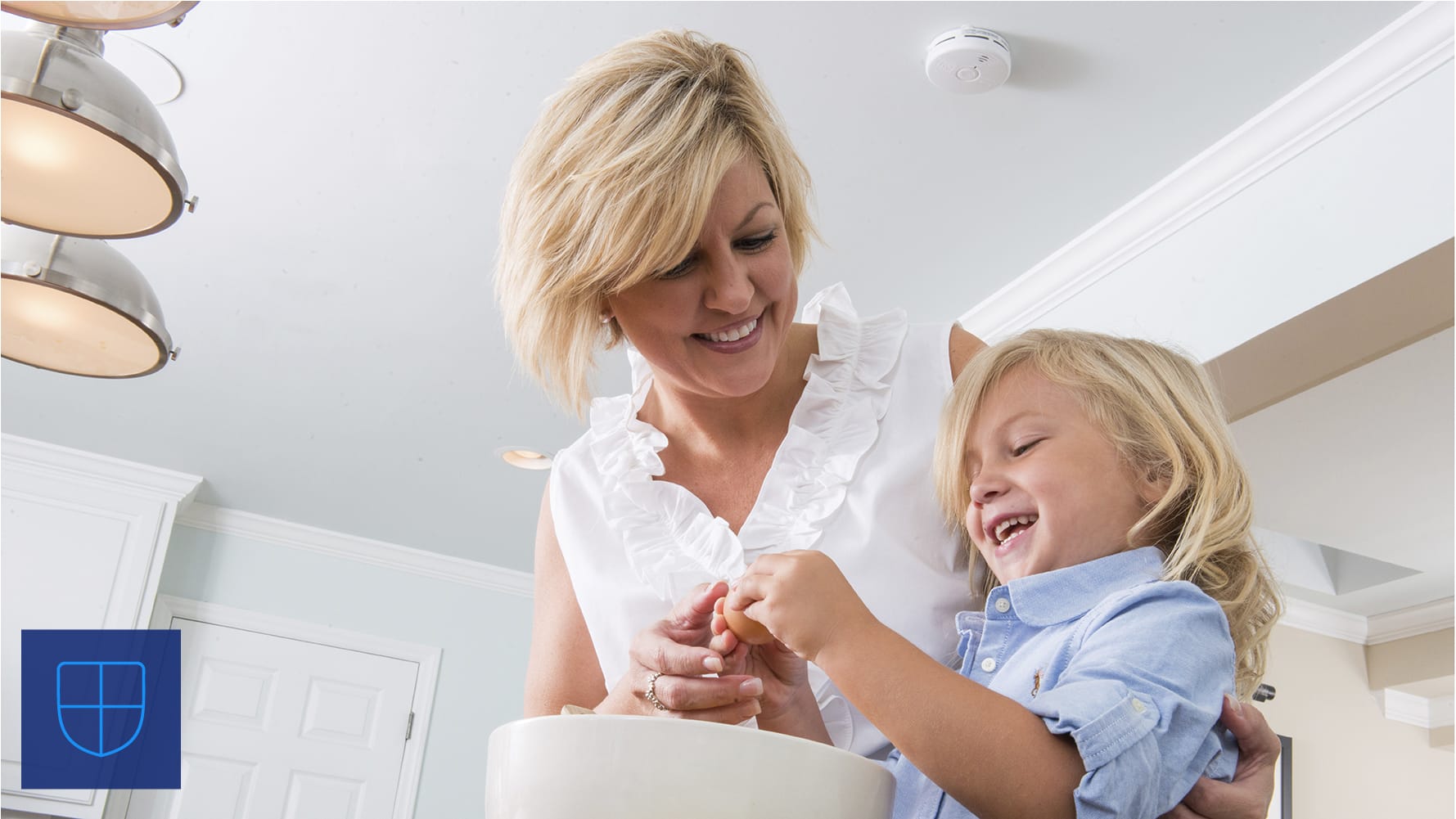 KIDDE COMBINATION SMOKE & CO ALARM
Ideal for kitchen applications, Kidde's combination alarm provides smoke and carbon monoxide detection, while helping to reduce nuisance alarms from cooking. A sealed, long-life lithium battery means it's maintenance-free, hassle-free and worry-free for 10 years.1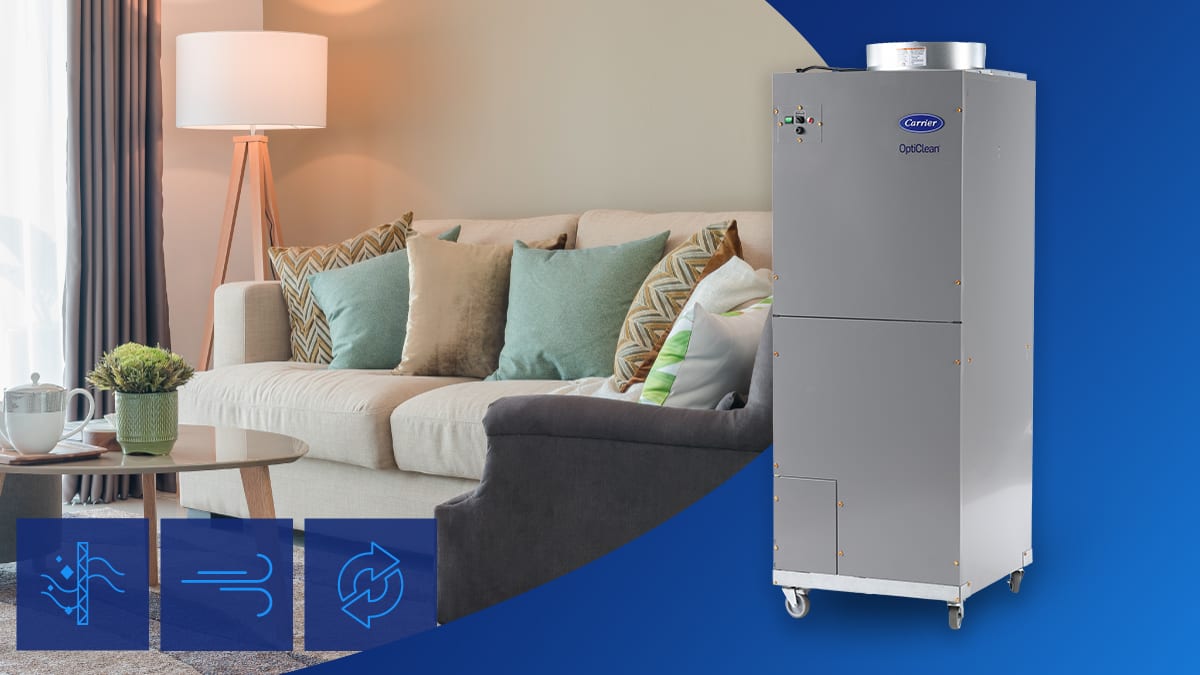 OPTICLEAN™
The Carrier OptiCleanTM negative air machine plugs into a standard electrical outlet to quickly improve indoor air quality. It can operate as an air scrubber, using a 99.97% efficient, long-life HEPA filter to remove contaminants and discharge cleaner air back into the room. It can also, with expert assistance and installation, help convert a normal room into a negative-pressure airborne infectious isolation room by adding a vacuum effect to the HEPA filtration capability.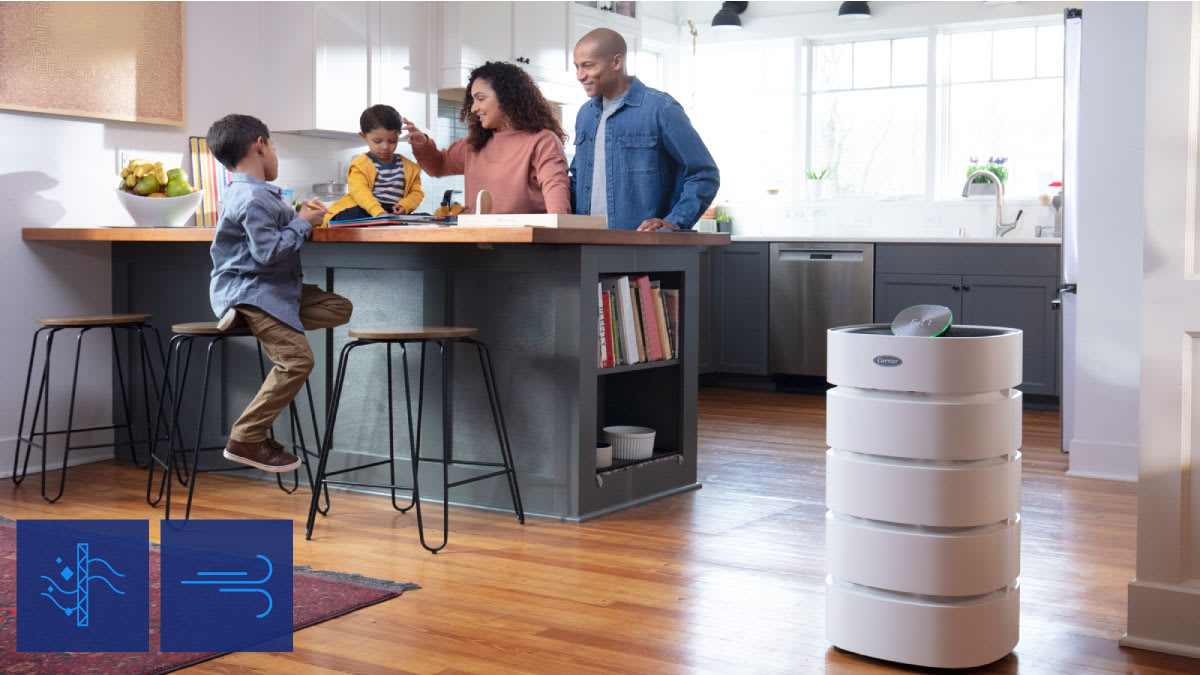 ROOM AIR PURIFIERS AND MONITORS
When you're taking steps to create a healthier home for your family, start by improving the quality of your indoor air. We developed our new smart room air purifier with a HEPA filter that captures 99.97% of airborne particles as small as 0.3 microns – including dust, pet dander and pollen – to help create cleaner indoor air and monitor indoor air quality.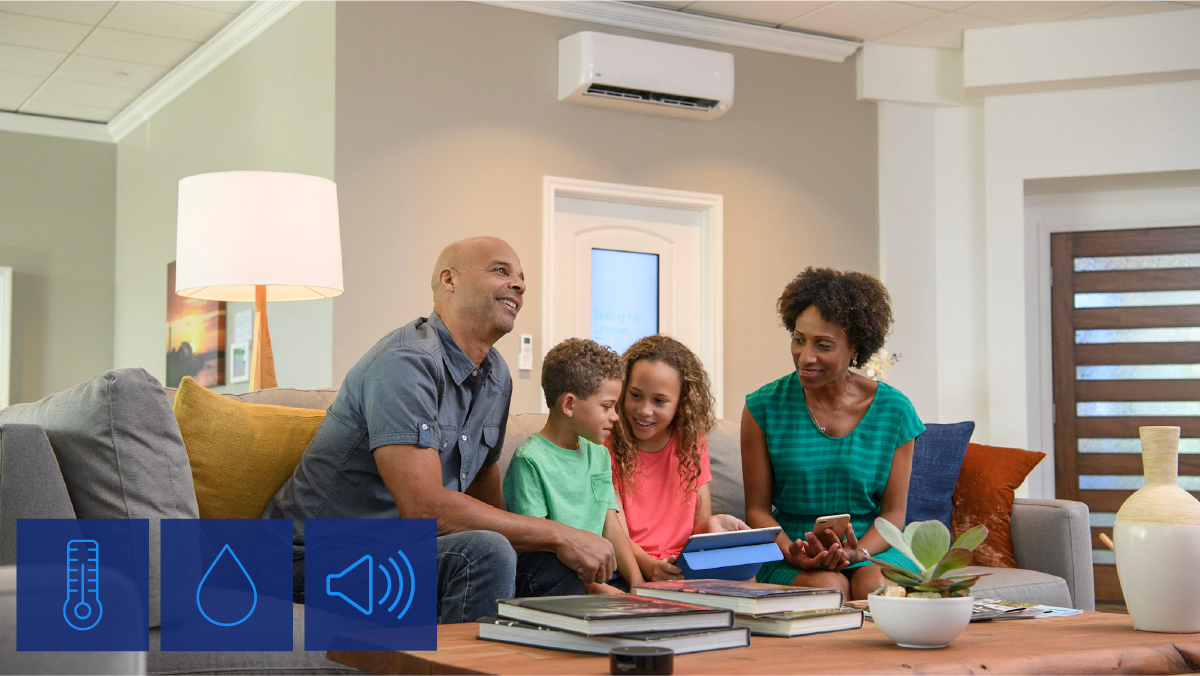 INFINITY® DUCTLESS SYSTEM 42 SEER
The most efficient system of its kind on the market today, Carrier's Infinity ductless system 42 SEER keeps you comfortable while enabling control right from your smartphone. A relative humidity sensor also allows you to manage humidity and temperature at the same time.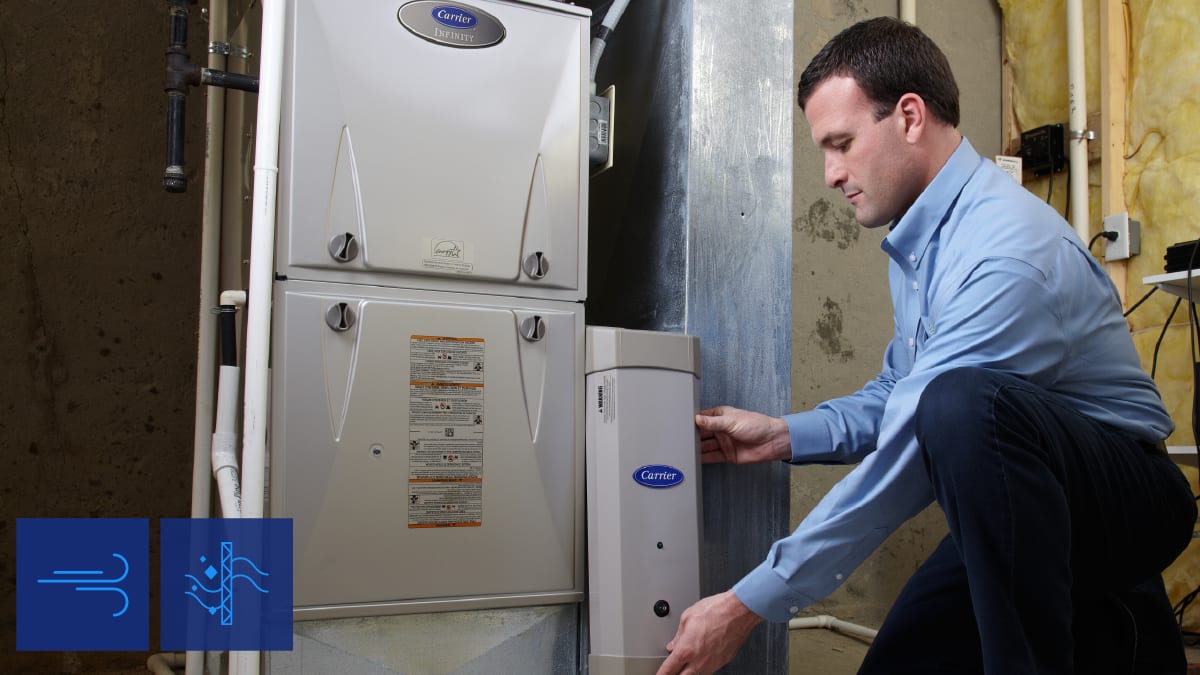 INFINITY® AIR PURIFIER
Testing by the University of Colorado Boulder Department of Civil, Environmental and Architectural Engineering found that the Carrier Infinity whole-home air purifier with Captures & Kills® technology inactivates 99% of coronavirus trapped on the filter. Other third-party testing concluded that this technology also inactivates 99% of select viruses and bacteria trapped on the filter, such as a common cold virus surrogate, Streptococcus pyogenes and human influenza.2 
KIDDE ESCAPE LADDERS
Kidde's escape ladder stores compactly and deploys easily, offering a quick and safe escape from two- or three-story homes.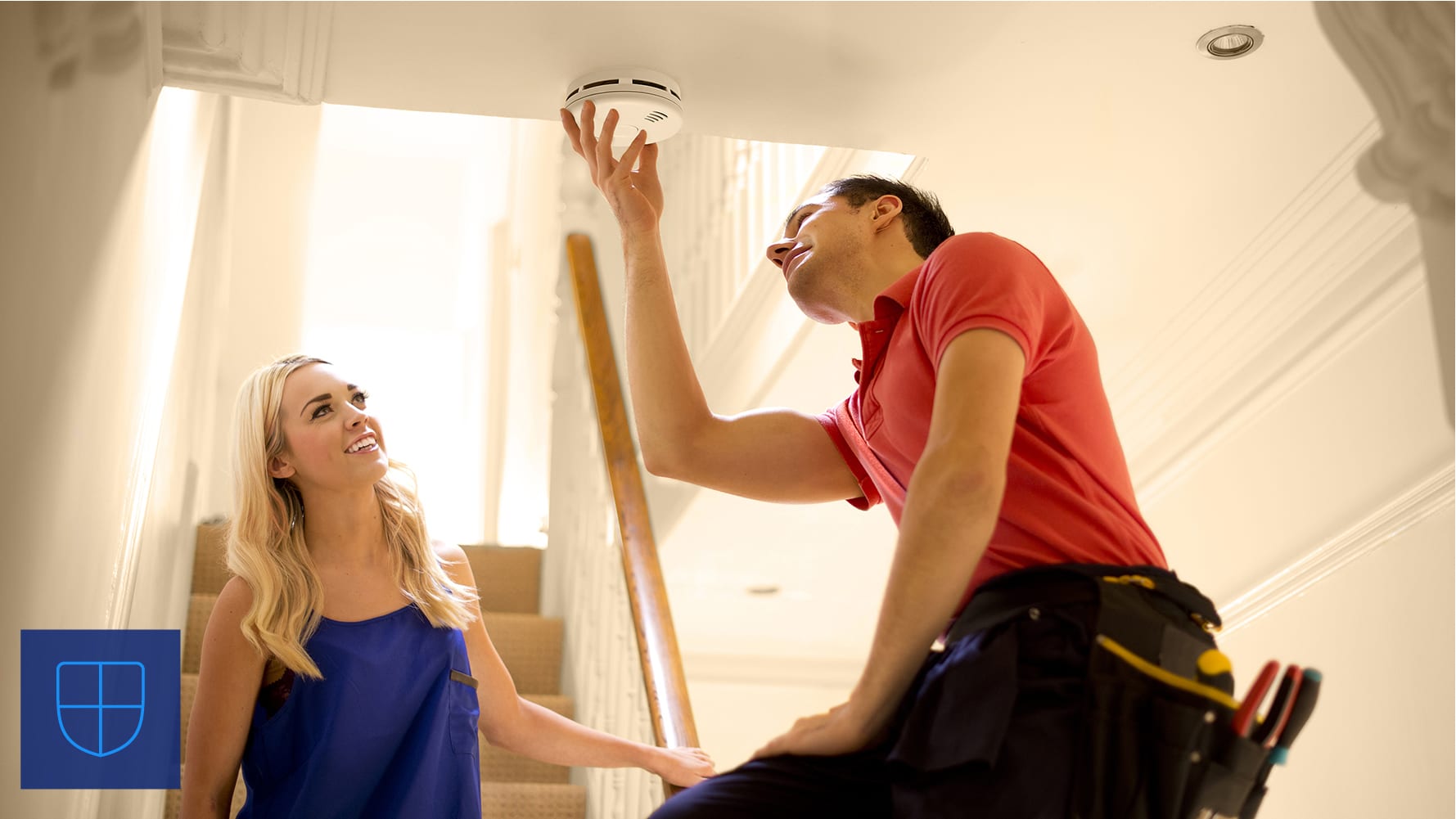 KIDDE WIRE-FREE INTERCONNECTED SMOKE ALARMS
Wire-free interconnected smoke alarms from Kidde talk to each other so that when one alarm sounds, they all sound. That way, they work together to offer your entire household enhanced early warning in the event of an emergency – and extra time to escape.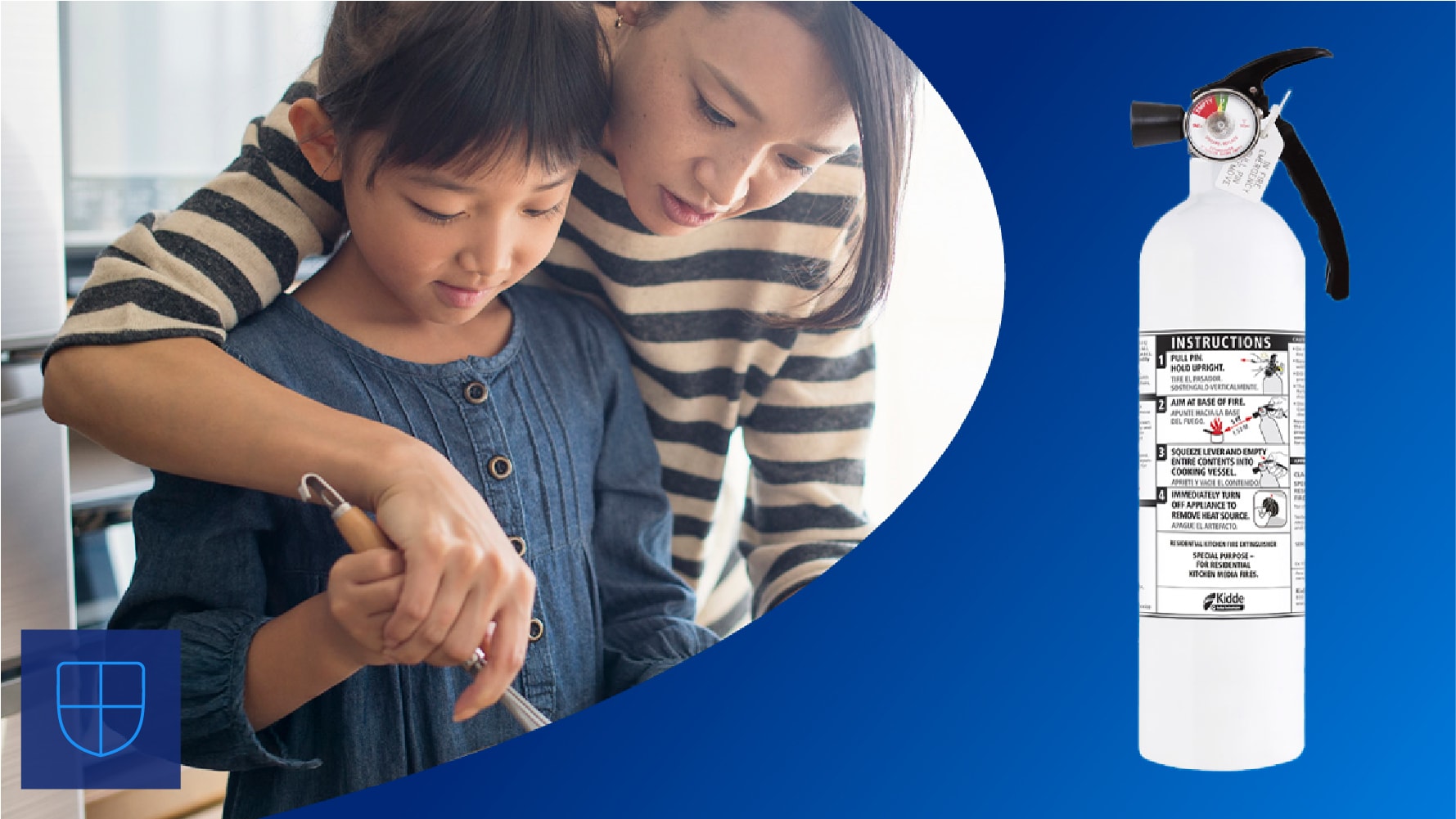 KIDDE KITCHEN FIRE EXTINGUISHERS
A one-of-a-kind solution especially for kitchen cooking fires, the Kidde fire extinguisher features a special nozzle that helps to reduce grease splattering, which can ignite nearby spaces.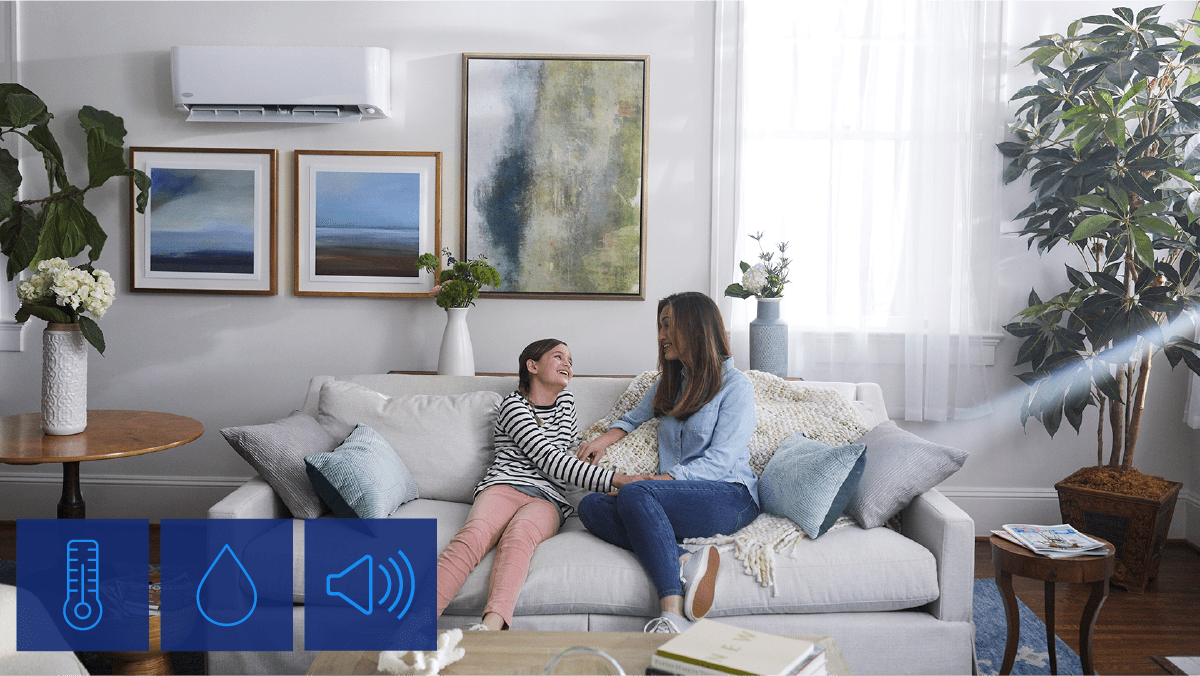 INFINITY® HEAT PUMP AND HIGH WALL INDOOR UNIT
This ultra-efficient system is designed to handle extreme temperatures, keeping you comfortable year-round.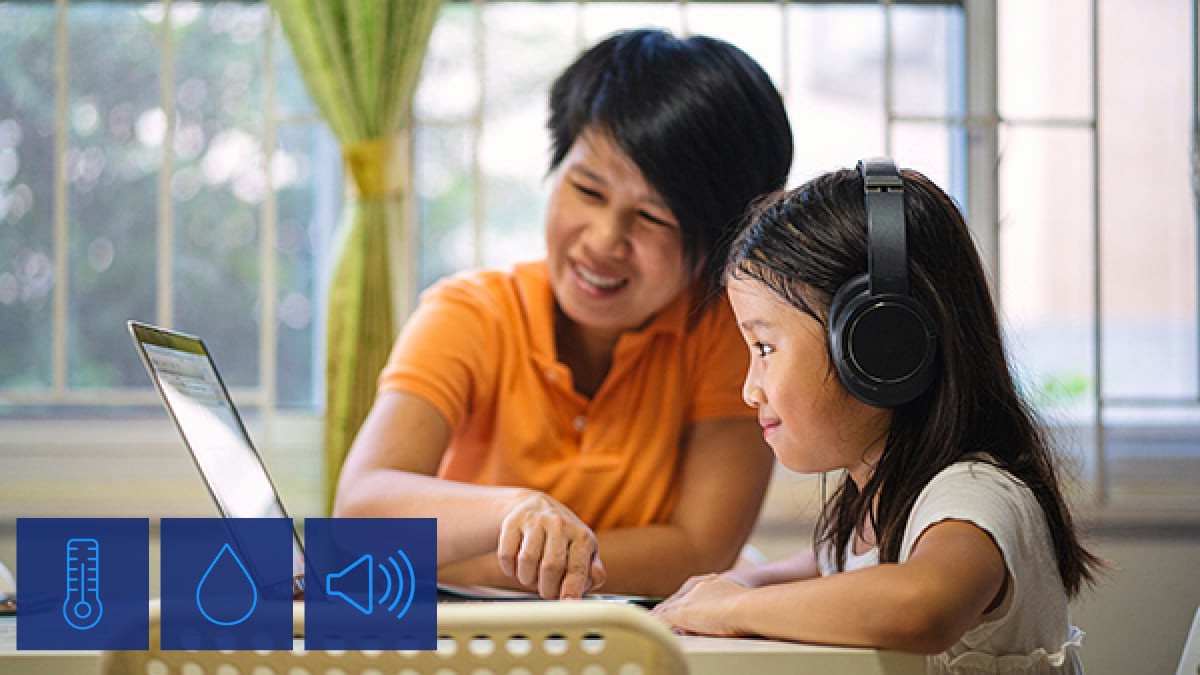 INFINITY® 26 AIR CONDITIONER
With the Infinity 26 air conditioner from Carrier, you can enjoy enhanced cooling, extra energy efficiency and ultra-quiet comfort where it matters most – in your home.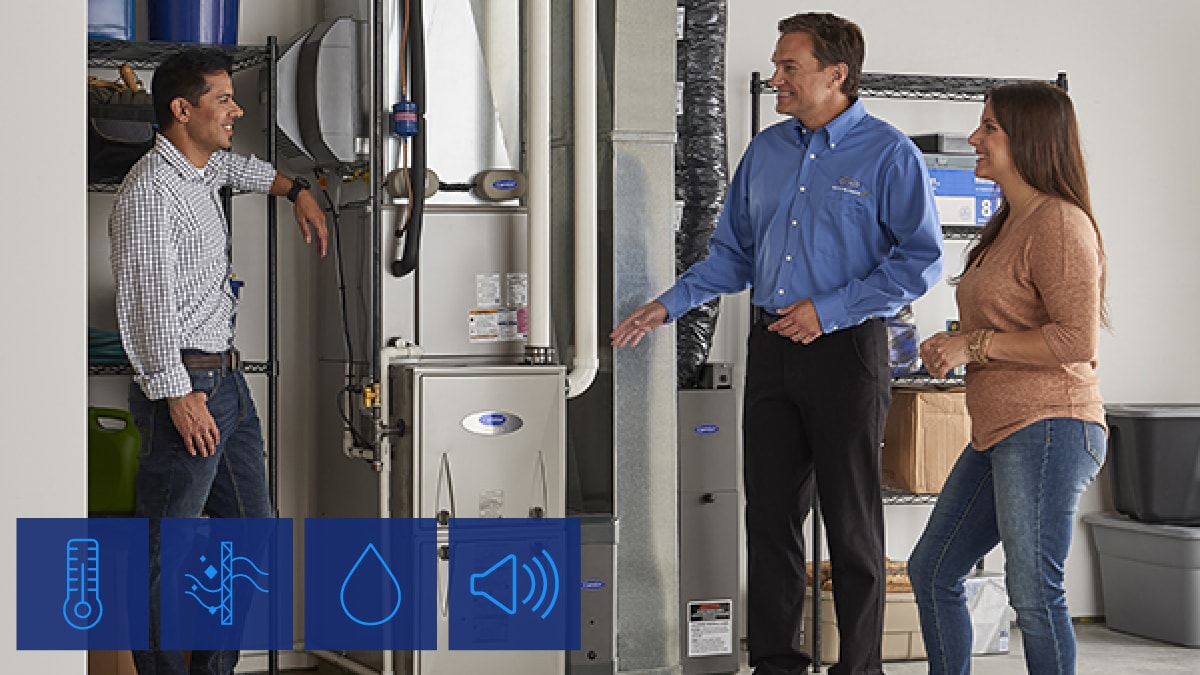 INFINITY® 98 GAS FURNACE
The Infinity 98 gas furnace is the most advanced Carrier furnace ever made. Its unique design innovations can operate longer at steadier, lower capacities, which ensures incredible energy efficiency and quiet operation with tighter temperature control than standard furnaces.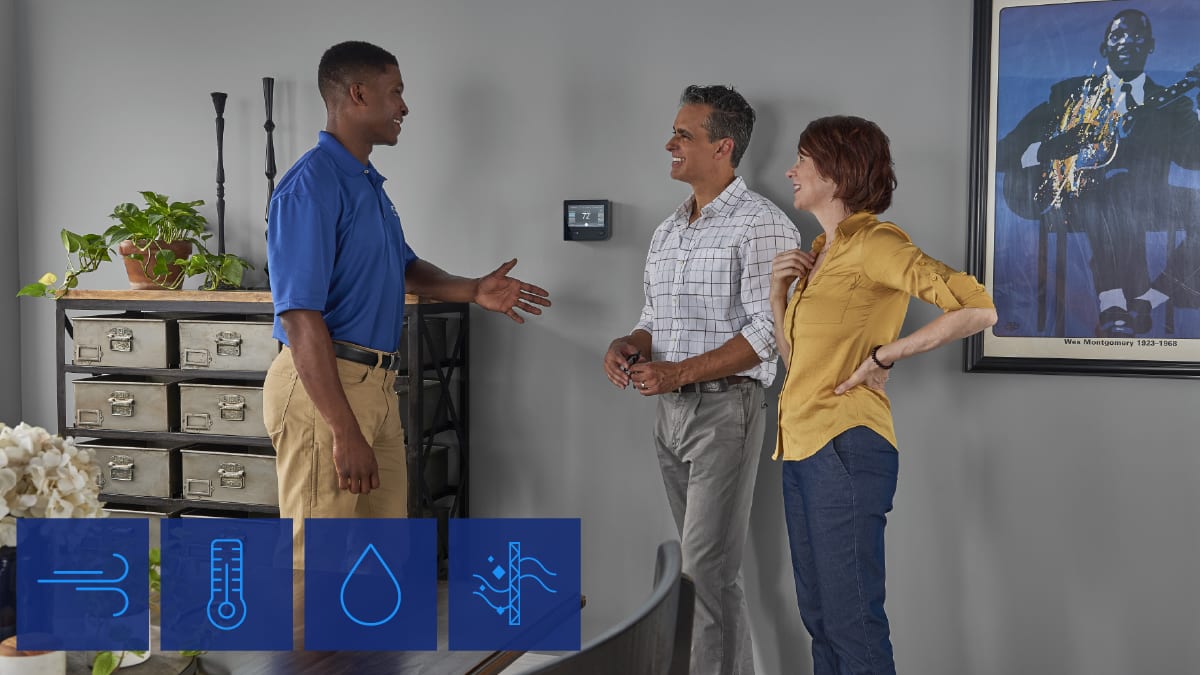 INFINITY® SYSTEM CONTROL
As part of a complete, communicating Infinity System, this smart control takes full advantage of the best technology Carrier has to offer, including Greenspeed® technology and Hybrid Heat® system management. The Infinity System Control can manage humidity levels, airflow, ventilation, indoor air quality and up to eight zones, from wherever you are, with a connected smartphone or tablet.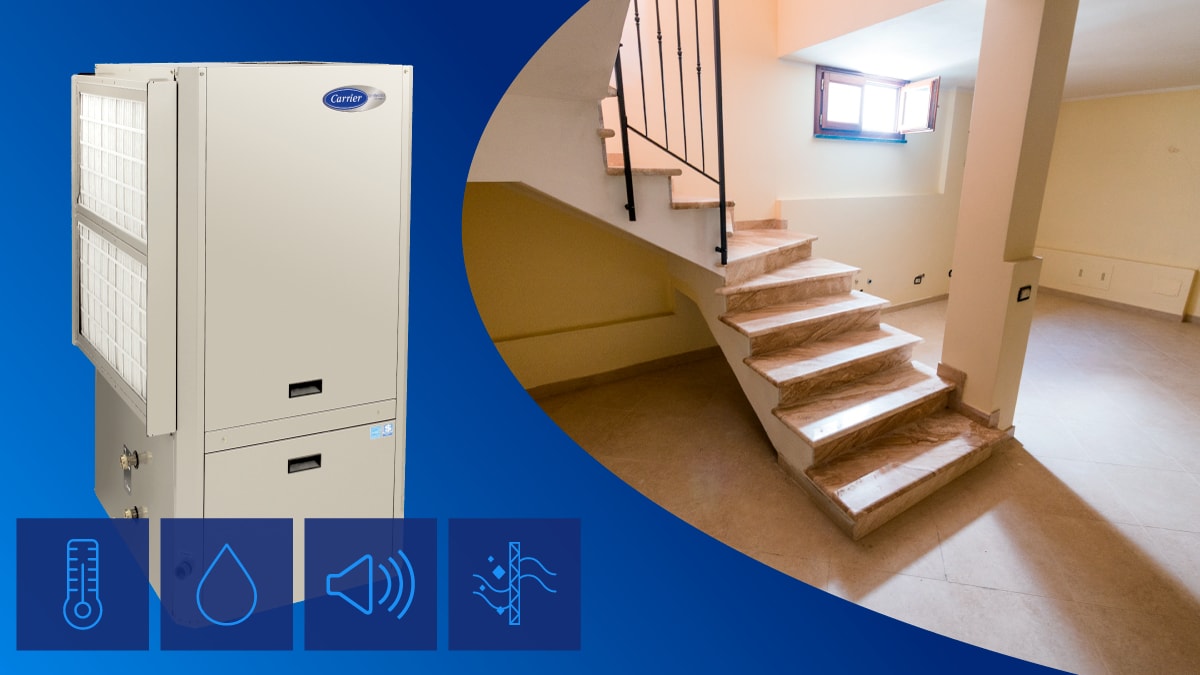 INFINITY® GEOTHERMAL HEAT PUMPS
Available as forced-air or water-to-air systems, Infinity geothermal heat pumps offer the quiet, comfortable benefits of two-stage and variable speed operation. These include the versatile programming, energy tracking and wireless capabilities of Infinity Touch, and the superior energy savings of geothermal.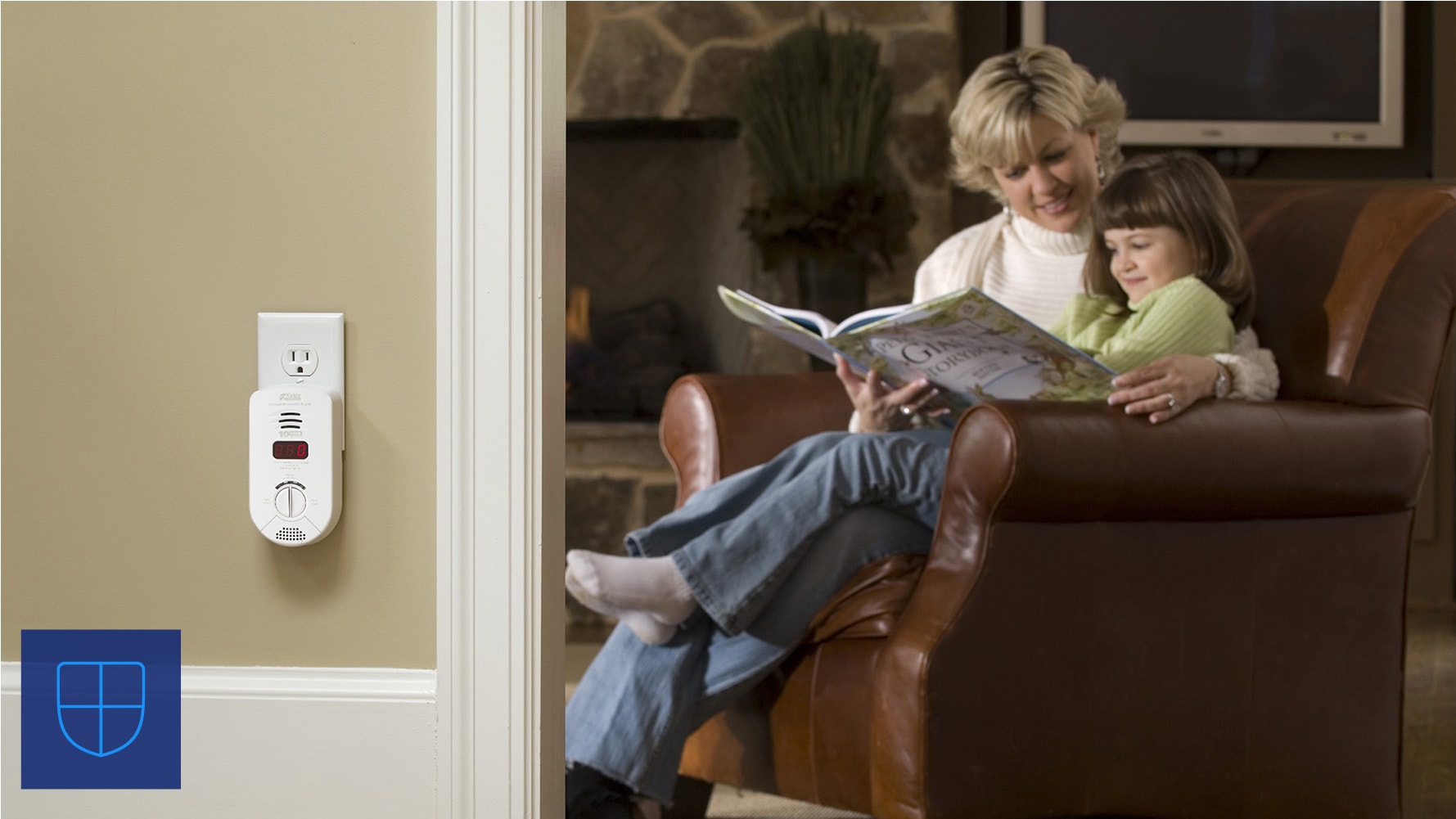 KIDDE CARBON MONOXIDE ALARMS
As the one of the longest-running makers of carbon monoxide alarms, Kidde offers trusted solutions that can protect your family from a hazard you can't see. Install one on every level of your home, inside bedrooms and outside sleeping areas to enjoy a whole new level of peace of mind.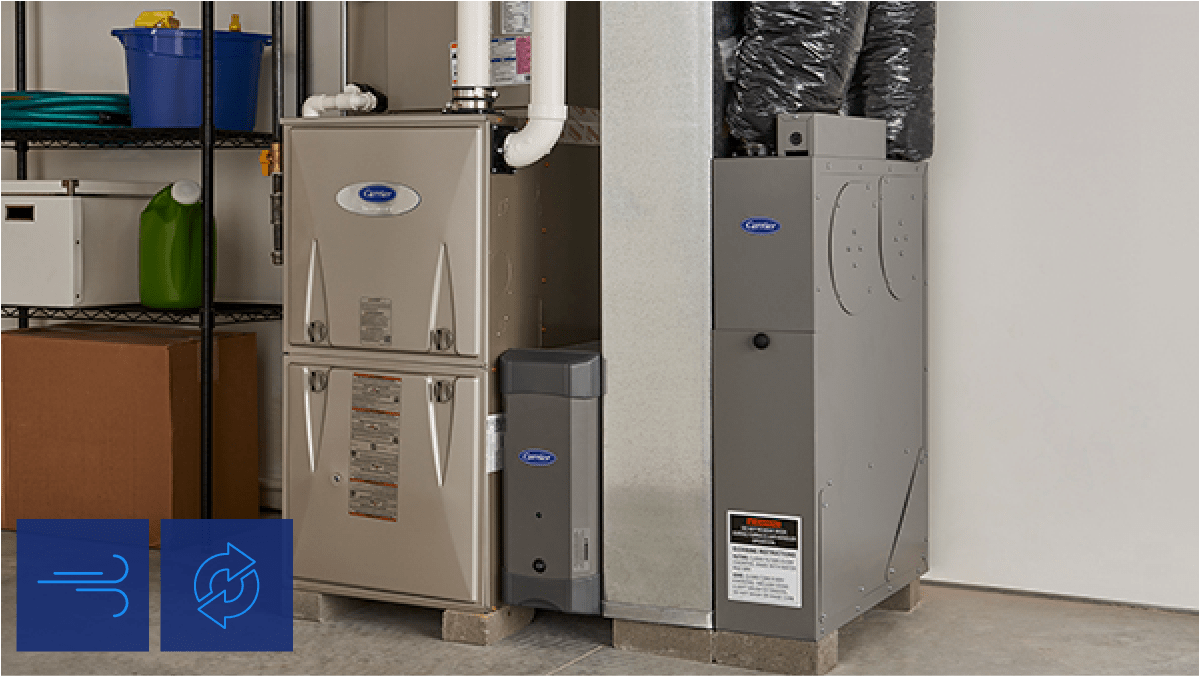 CARRIER® WHOLE-HOME VENTILATORS
Carrier® Whole-Home Ventilators offer a controlled solution for bringing fresh outdoor air into the home. They're efficient because they ventilate without the energy loss experienced through an open window or screen door. Whole-home ventilation is more important than ever with today's more tightly sealed, energy-efficient homes that tend to trap airborne pollutants that circulate throughout the home.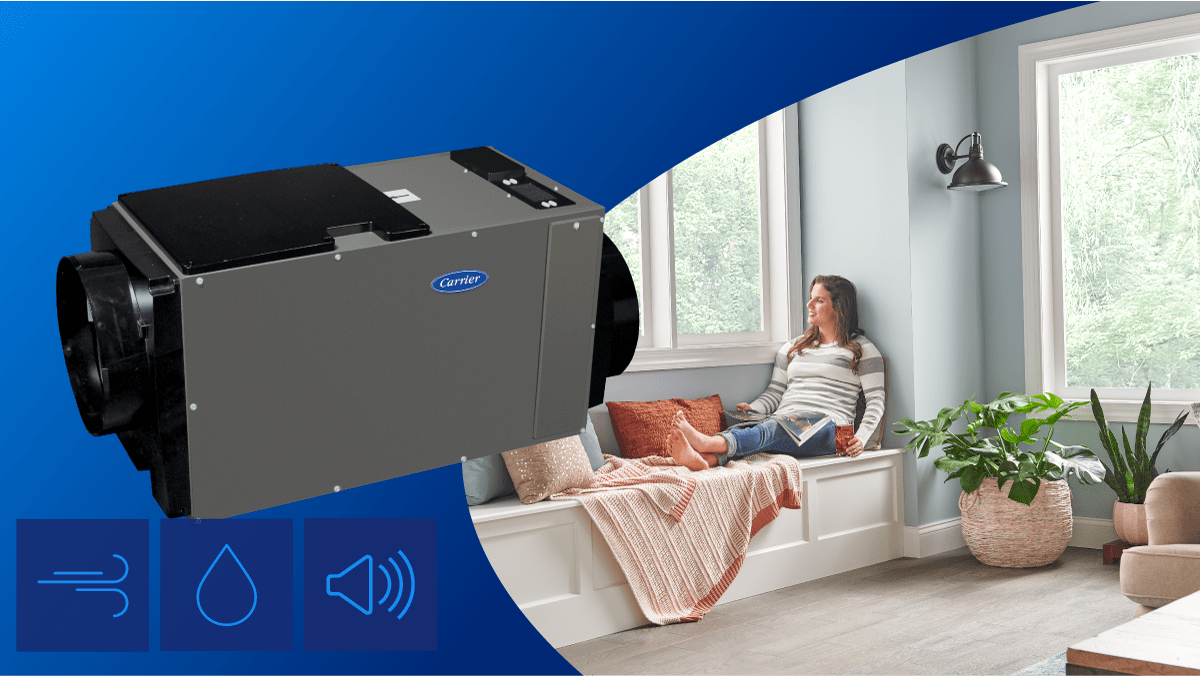 PERFORMANCE™ SERIES WHOLE-HOME DEHUMIDIFIERS
Performance™ Series Whole-Home Dehumidifiers work quietly to wring out humidity from the air so homeowners can save on utilities and be comfortable. They're designed to be configurable with the home's existing system in a multitude of ways or operate independently if space is a problem.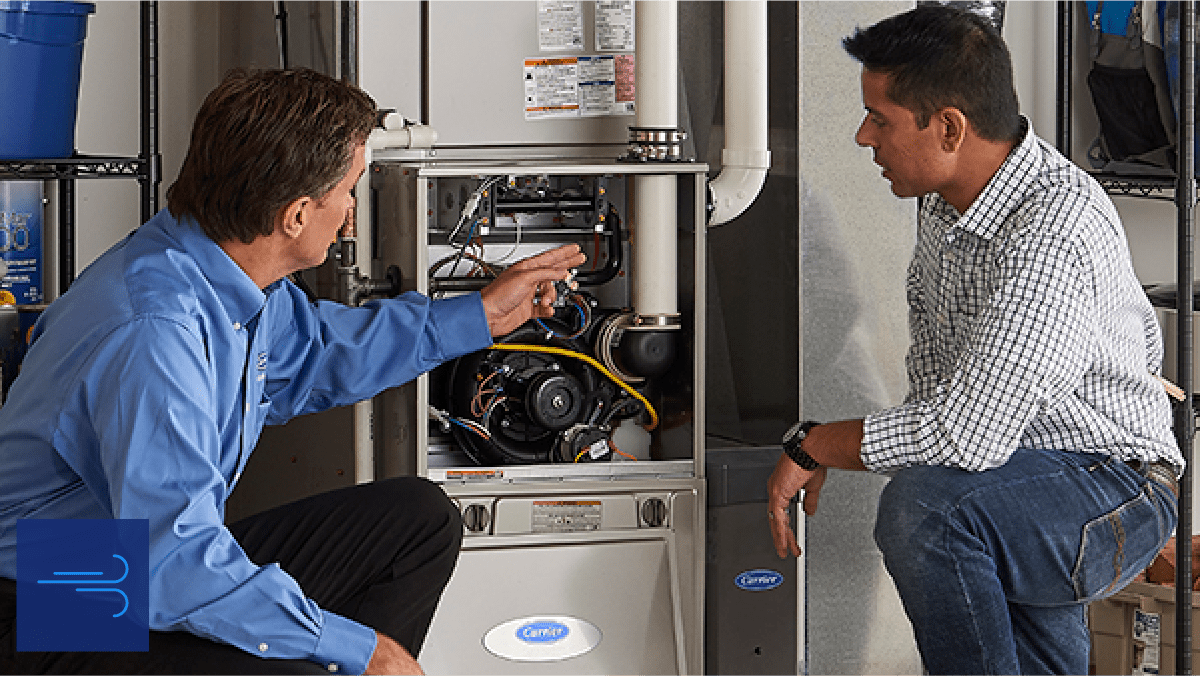 PERFORMANCE™ GERMICIDIAL ULTRAVIOLET (UV) LAMPS
Performance™ Germicidal Ultraviolet (UV) Lamps are designed to kill the mold and bacteria that can grow in the moist environment of indoor coils to help keep the system efficient and clean air flowing.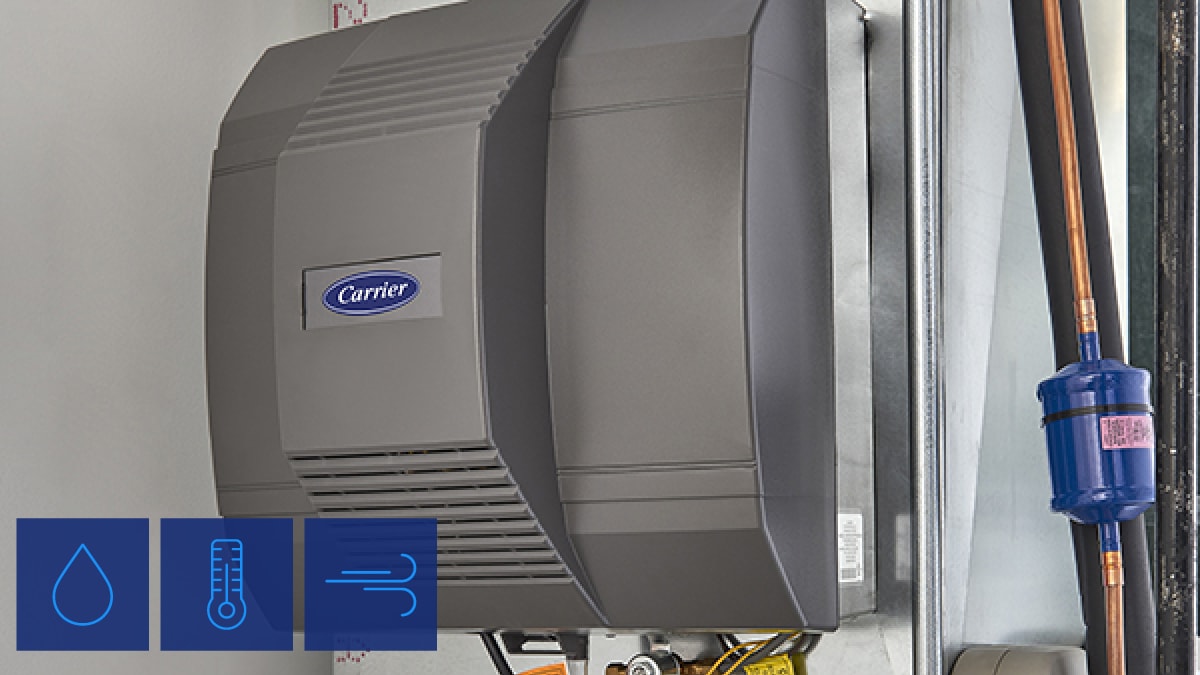 CARRIER® HUMIDIFIERS
Carrier® humidifiers can "moisturize" dry, heated, winter air, making a home feel more comfortable. Properly humidified air can help relieve the discomfort of dry nasal passages, itchy skin and static shocks.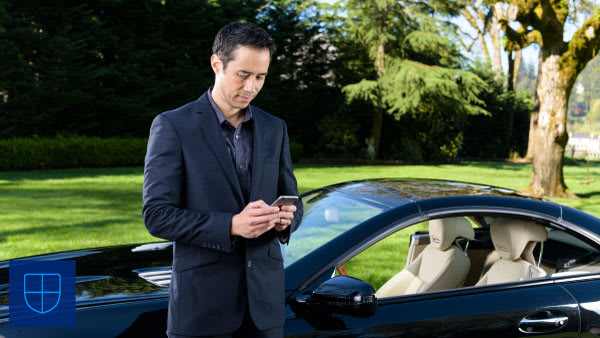 SUPRA REMOTE
e

KEY ACTIVATION
Supra® eKEY® technology, which can unlock a real estate keybox on a home for sale simply and securely using the agent's phone, enables agents to enter properties with minimal contact to conduct showings. Real estate agents can download the eKEY app and receive necessary authorization without going into their real estate organization's office.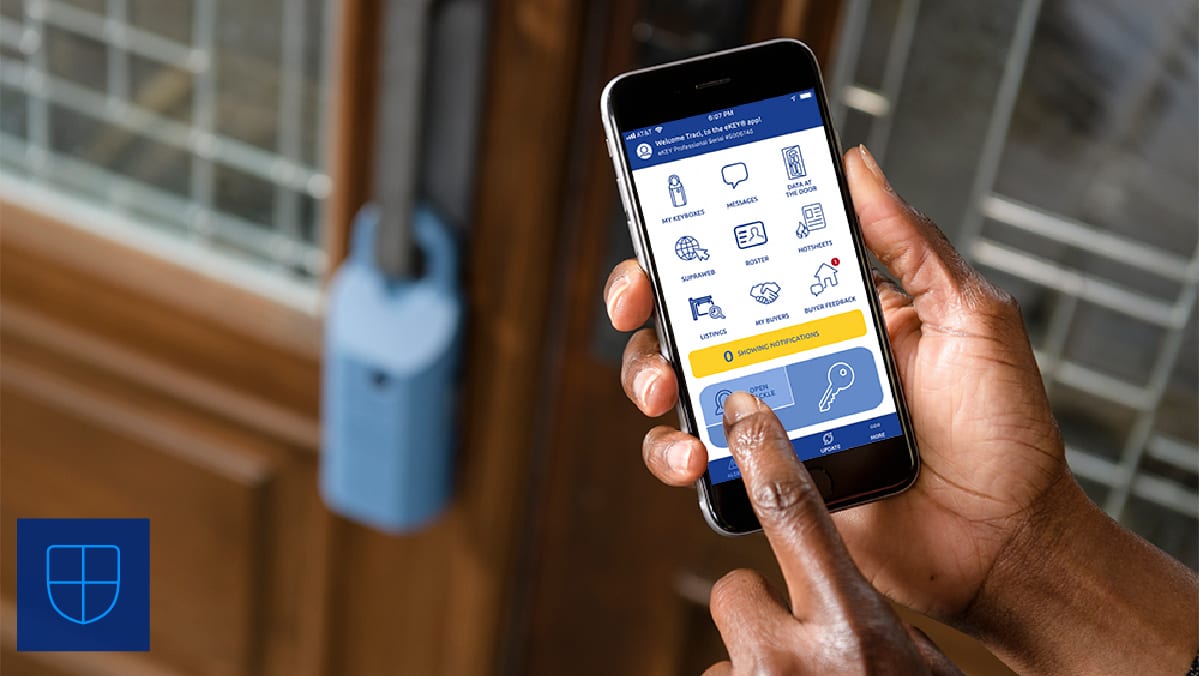 SUPRA REMOTE KEYBOX PROGRAMMING
Real estate agents using a compatible Supra keybox no longer need to drive to a listing or to a real estate organization's office to change keybox settings. Real estate organizations can remotely change several settings, including shackle codes, call before showing codes, keybox feedback flags and more – all from the internet. The next eKEY to access the keybox delivers these new settings seamlessly.
LEADING THE WAY TO A HEALTHIER FUTURE
From partnering with leading experts to study the effects of improving indoor environmental quality on cognitive function to our own investments in research and development to creating solutions that improve operational efficiency, we are constantly shaping the future of healthier buildings.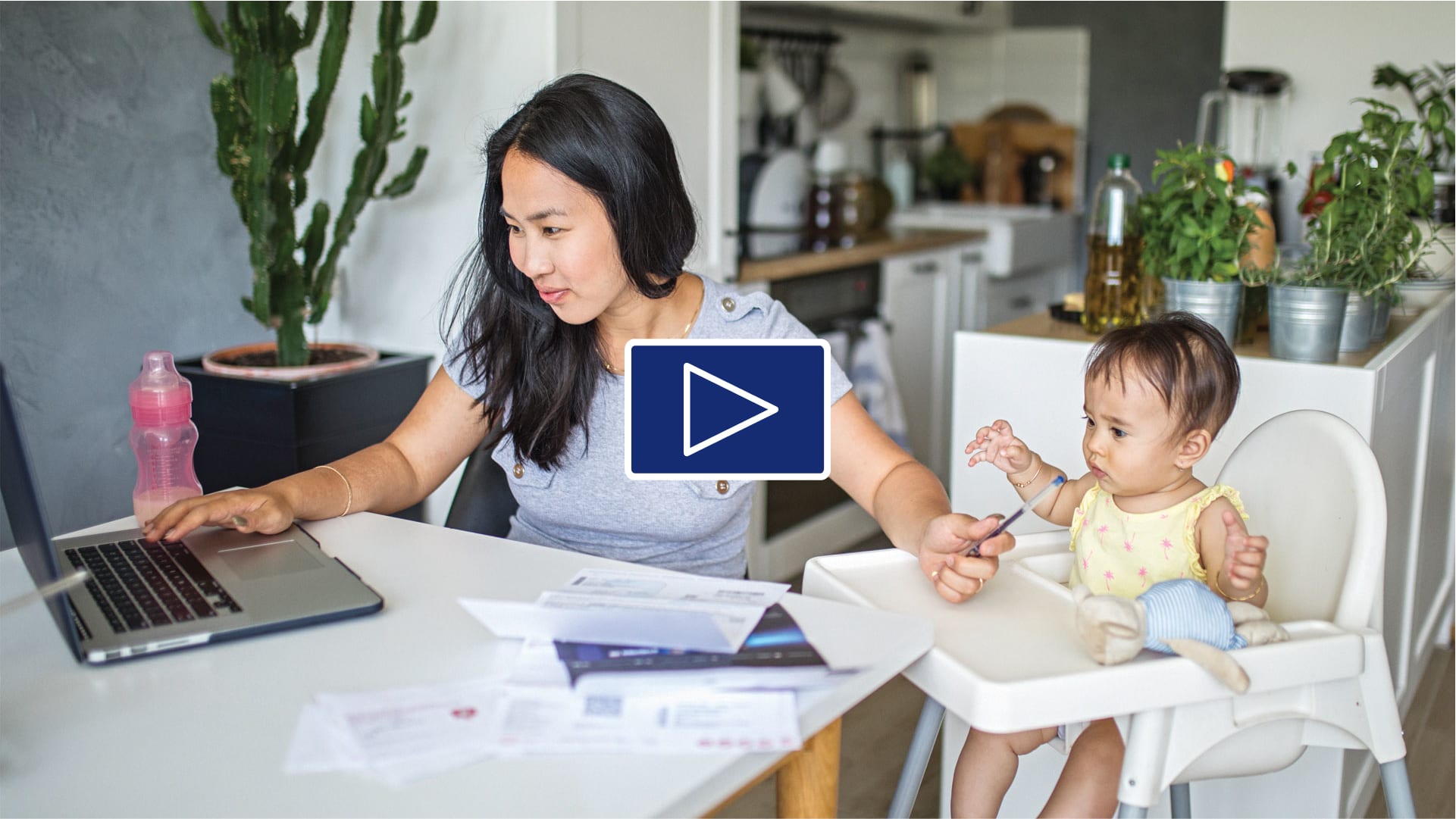 ON-DEMAND WEBINAR: Building a Modern Healthy Home
This webinar features approaches for constructing and enhancing homes that create environments for healthy living based on whole-home indoor air quality and fire prevention. This session provides useful insights for home builders, contractors, emergency response professionals and DIY experts.
WATCH NOW keyboard_arrow_right

Opens in a new window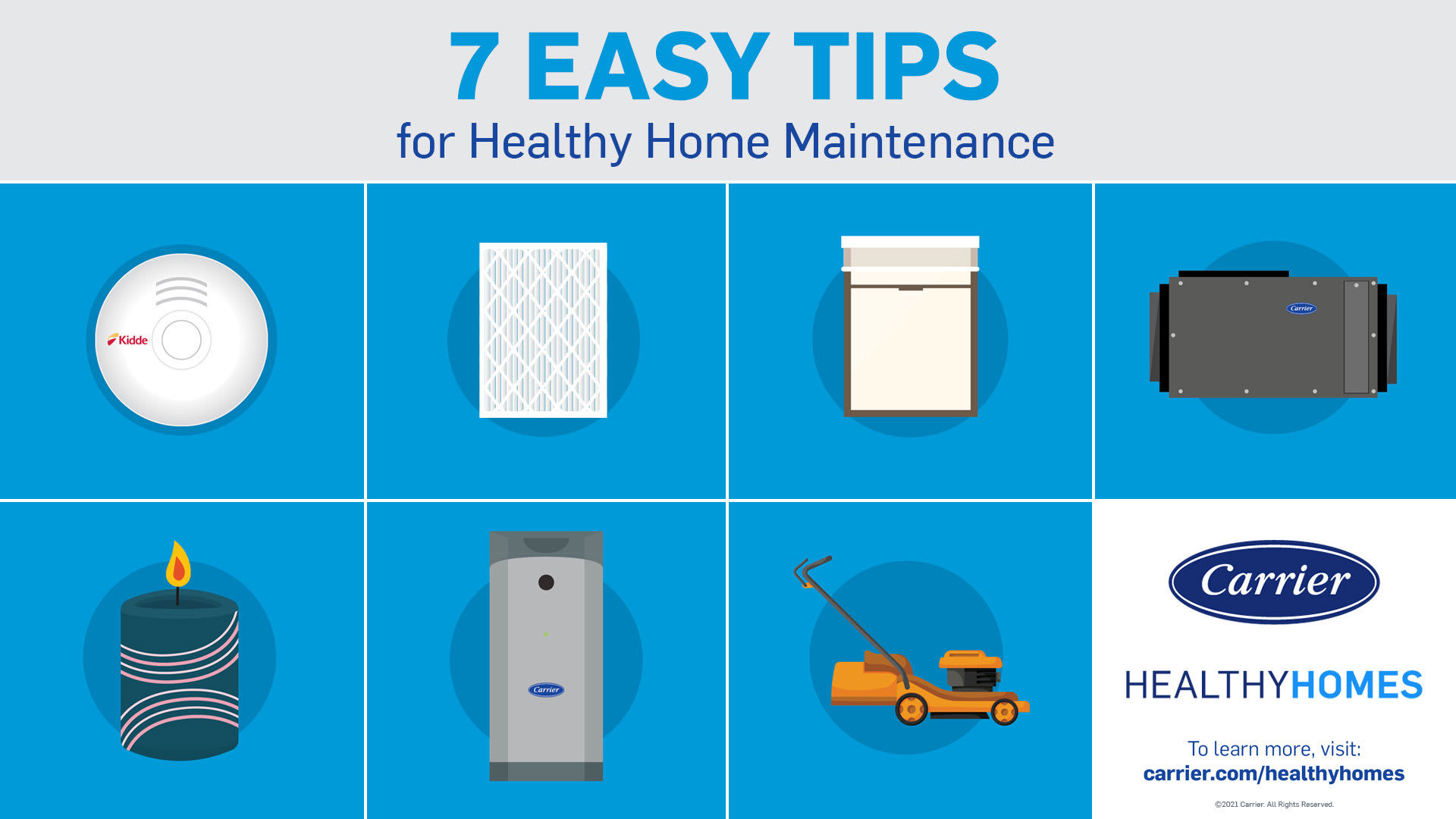 INFOGRAPHIC: 7 Easy Tips for Healthy Home Maintenance
Home health, safety and comfort have never been more important. This space continues to serve as a workplace, school, gym, restaurant and much more. Acting on these tips can help increase confidence in achieving a healthy home environment.
LEARN MORE keyboard_arrow_right

Opens in a new window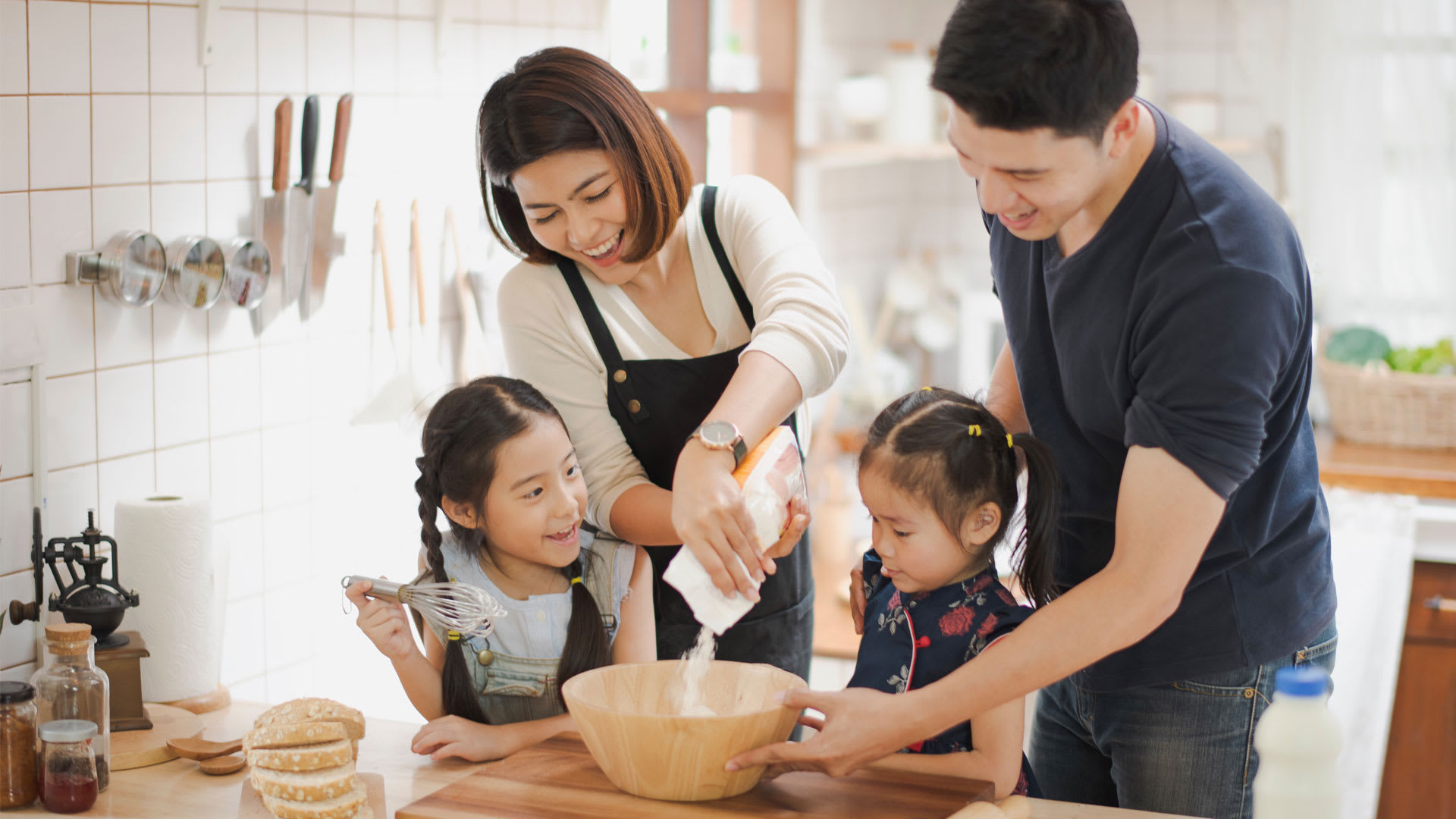 INFOGRAPHIC: Creating a Healthy Home
Ready to begin building a healthy home? See how Carrier's suite of healthy home products and solutions can help improve the overall health of your home and, in turn, help keep your family healthier and safer.
LEARN MORE keyboard_arrow_right

Opens in a new window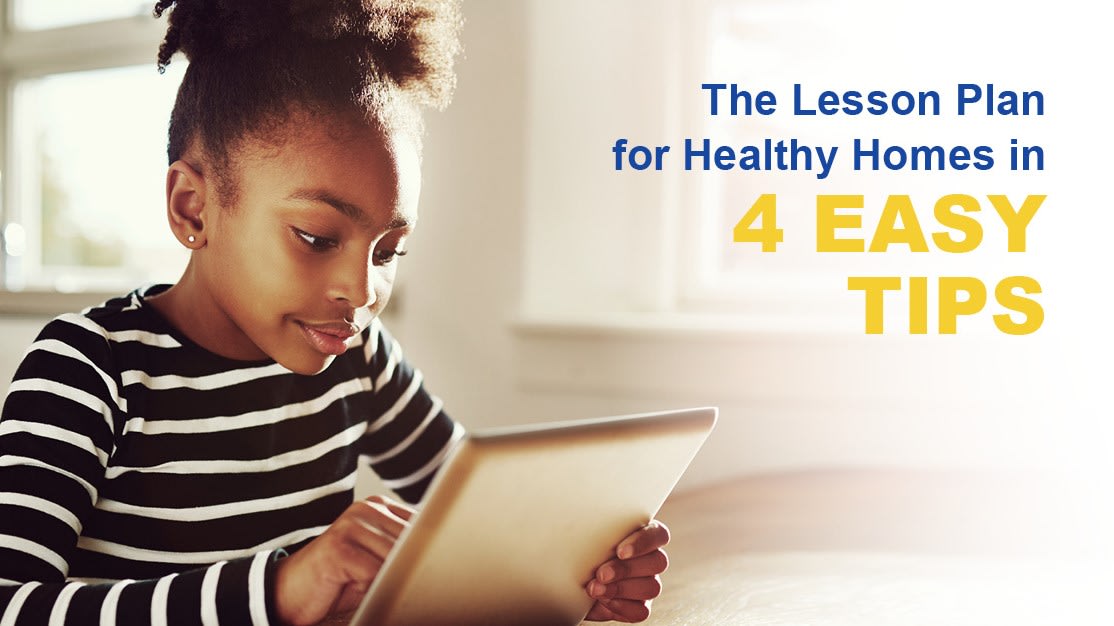 INFOGRAPHIC: The Lesson Plan for Healthy Homes in 4 Easy Tips
As people continue to spend more time at home, it's more important than ever to create a healthier home and involve children in learning more about safety and their environment.
LEARN MORE keyboard_arrow_right

Opens in a new window
110-year limited warranty on alarm. Not a battery performance claim.
2The Infinity air purifier has demonstrated effectiveness against the murine coronavirus, based on third-party testing (2020) showing a >99% inactivation, which is a virus similar to the human novel coronavirus (SARS-CoV-2) that causes COVID-19. Therefore, the Infinity air purifier can be expected to be effective against SARS-CoV-2 when used in accordance with its directions for use. Third-party testing (2012, 2007) also shows ≥99% inactivation for the type of virus that causes common colds, Streptococcus pyogenes and human influenza. Airborne particles must flow through your HVAC system and be trapped by the Infinity filter to be inactivated at 99%. Learn how it works at carrier.com/purifier.