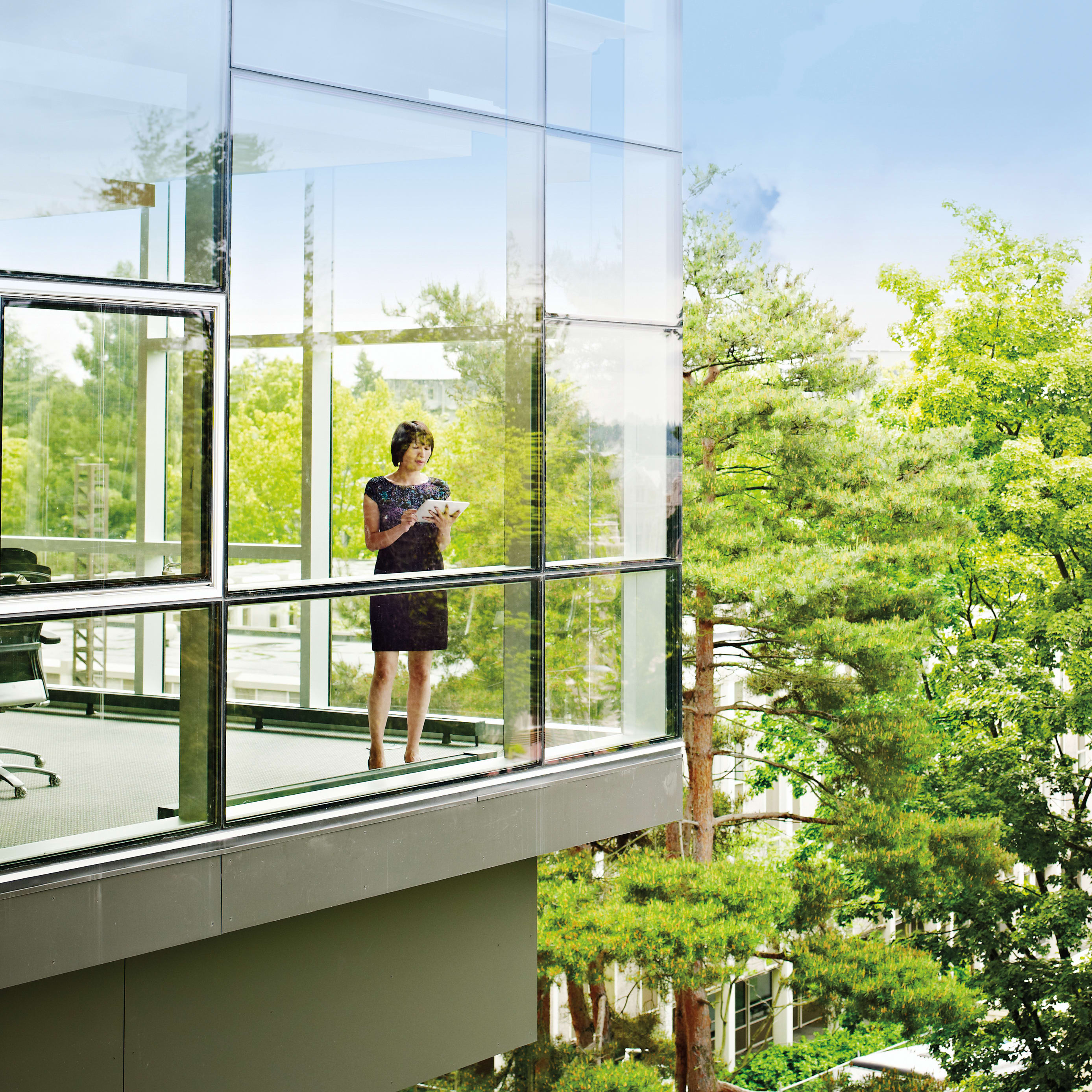 BUILDING A SUSTAINABLE
FUTURE TOGETHER
As part of our 2030 environmental, social and governance (ESG) goals, we're working to reduce our customers' carbon footprint by more than 1 gigaton – which is approximately the annual greenhouse gas emissions of Japan. And we're investing over $2 billion to develop healthy, safe, sustainable and intelligent building and cold chain solutions that incorporate sustainable design principles and reduce lifecycle impacts.
2030 ESG GOALS open_in_new

Opens in a new window
SUSTAINABLE TECHNOLOGY FOR HOMES
Our solutions for the home can help make a positive impact on the planet – and on your bottom line. See how we're innovating to help lower energy costs while creating safer and healthier home environments.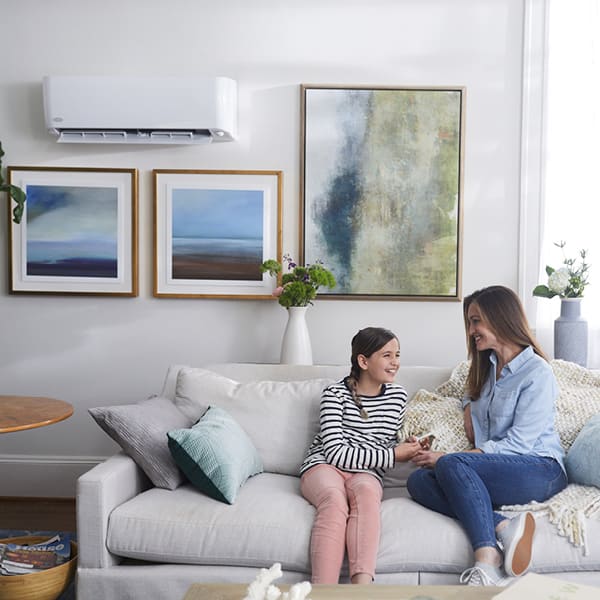 Efficient Heating and Cooling
With Carrier home heating and cooling solutions, comfort doesn't have to cost you. We offer some of the industry's most intelligent, energy-efficient products, from furnaces and air conditioners to heat pumps and filtration systems.
Smart Controls
With a range of smart technologies, thermostats, alarms and detectors, and app connectivity, our solutions can automatically adjust and optimize based on usage. They place energy usage information, mobile alerts and control at your fingertips.
EXPLORE CARRIER HOME SOLUTIONS keyboard_arrow_right
SUSTAINABLE TECHNOLOGY FOR BUILDINGS
Buildings – and the systems that keep them healthy, comfortable, safe and secure – are significant consumers of energy. But at Carrier, we believe that this creates significant opportunities. Discover how we can help make your building healthier and more sustainable with a complete range of solutions and services that help you achieve your sustainability goals while enhancing the occupant experience.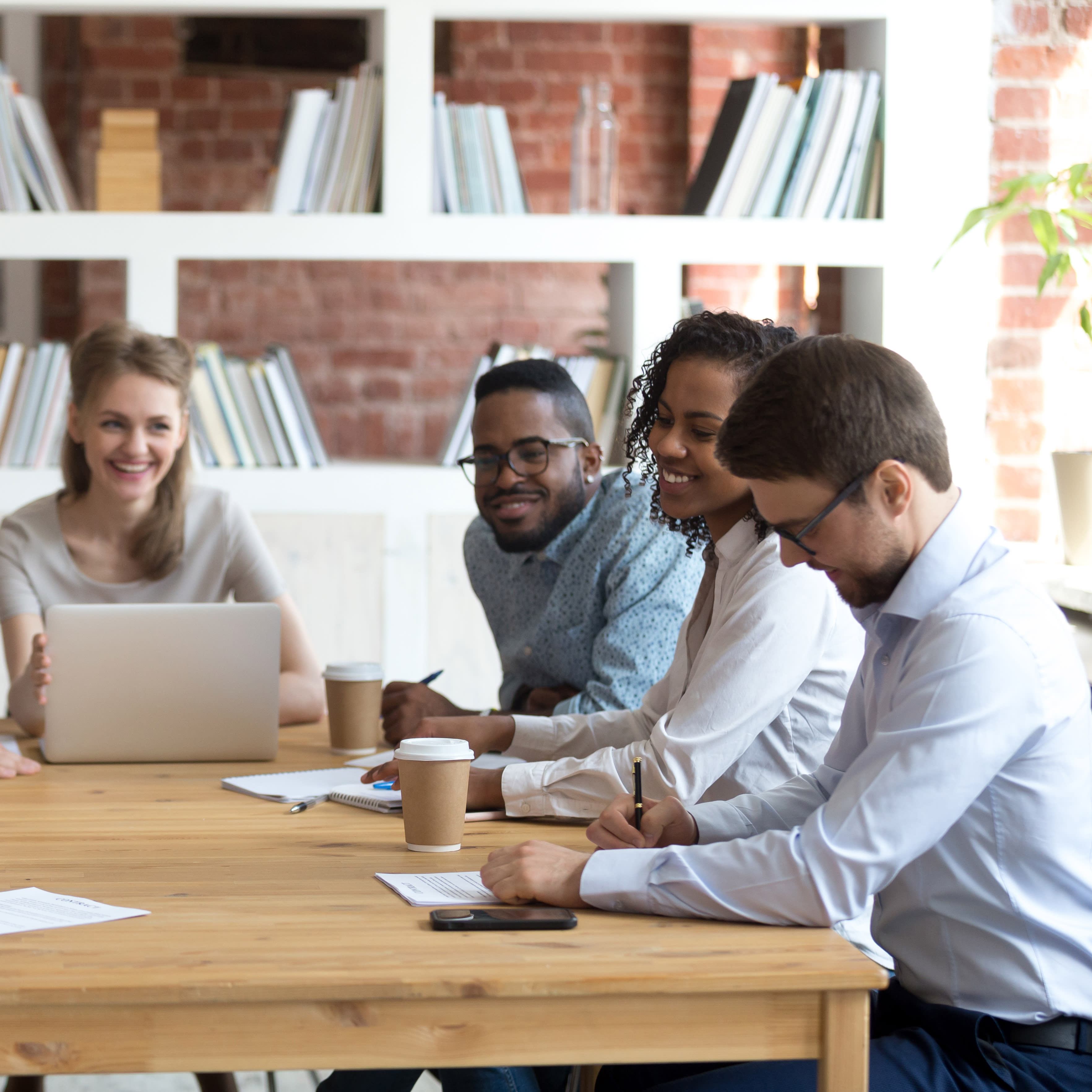 Efficient HVAC
From chiller systems to rooftop units, Carrier solutions consistently raise industry standards for efficiency, helping you reduce energy costs.
Sustainable Safety and Security
Our fire safety solutions that use less water or clean fire suppression agents can help you protect your building while protecting the planet.
Monitoring and Service
With advanced building automation systems, the latest digital platforms and service offerings for system optimization, we give you the control to optimize your building for health and efficiency.
EXPLORE CARRIER BUILDING SOLUTIONS keyboard_arrow_right
SUSTAINABLE TECHNOLOGY FOR THE COLD CHAIN
As producers and shippers continue to expand the cold chain, sustainability is critical. See how our solutions can help you decrease energy usage and emissions at nearly every point in the cold chain while helping to address food waste and the resulting social and environmental impacts.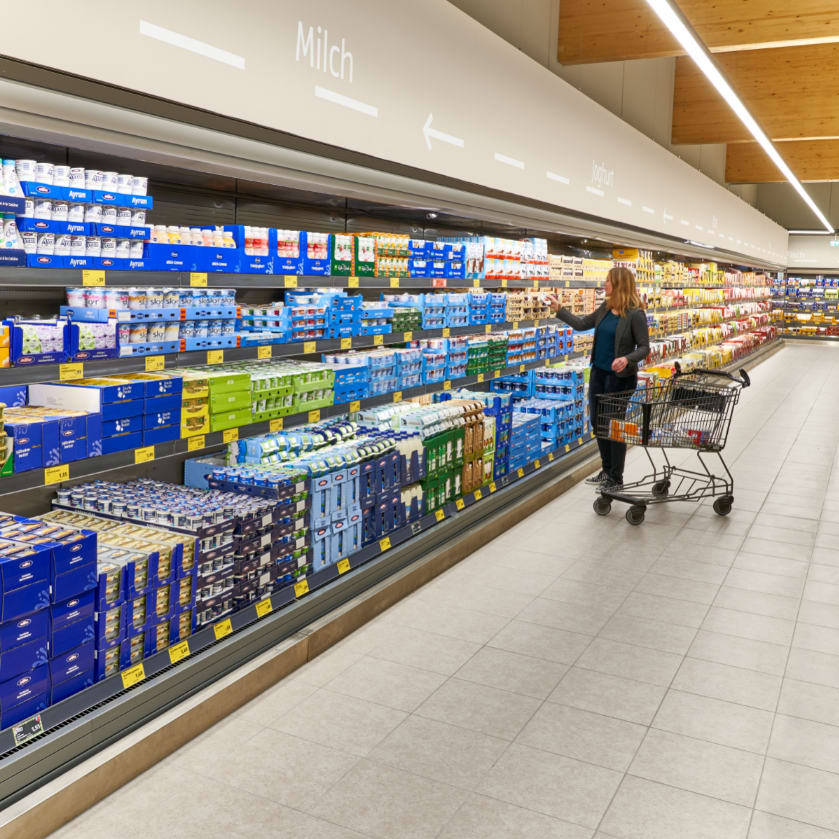 Energy-Efficient Technologies
Whether it's in the cab of a tractor trailer, in a refrigerated container or in the supermarket, Carrier offers efficient and electric solutions that can help you reduce fuel consumption and emissions.
Refrigerant Leadership
Carrier continues to pioneer natural refrigerant technologies to avoid greenhouse gas emissions and keep you ahead of evolving regulations. These include container refrigeration and cold storage solutions that use carbon dioxide as a natural refrigerant.
Visibility and Control
From state-of-the-art monitoring services and technology to the latest in intelligent, digital service tools, Carrier helps ensure equipment efficiency and cargo safety.
Reduced Waste
If food waste were a country, it would be the third-largest emitter of greenhouse gases. With proper refrigeration, 475 million tons of food could be saved each year. Carrier can help customers reduce food waste and the resulting emissions by preserving perishable foods and enabling a more connected cold chain.
EXPLORE CARRIER COLD CHAIN SOLUTIONS keyboard_arrow_right
READY TO BUILD A SUSTAINABLE FUTURE TOGETHER?
From energy-efficient solutions to best-in-class services, Carrier can help you assess and recommend service, modifications and new equipment to improve efficiency and sustainability.
GET STARTED keyboard_arrow_right