Keeping Ice Cream Refrigerated
Before people around the world enjoy smooth and delicious ice cream, Carrier technology helps transport and preserve the popular dessert under precise conditions.
Sweet Side of Refrigeration
While it may be called "helado," "kulfi" or "gelato" by different people around the world, ice cream is universally recognized as a delicious treat. But before it ends up in a dish or cone or gets topped with hot fudge or strawberries, ice cream must be safely transported under precise conditions – the perfect challenge for Carrier, the keepers of cool. This blend of milk, cream and sugar is trusted to be delivered at a consistent temperature by Carrier.
During transport, any temperature fluctuations may cause adverse changes in the texture and flavor of the ice cream. Ice crystals can increase in size, creating "freezer burn" and making the ice cream unacceptable to both retailers and end consumers.
Carrier® Transicold® transport refrigeration units keep temperatures during transport at a consistent -20°F (-29°C) – the right temperature to prevent melting while avoiding freezer burn. This ensures the ice cream is protected for safe delivery to distribution centers, grocery stores and restaurants all over the world.
Once the ice cream reaches its destination, Carrier continues to play an important role in keeping it protected at the right temperature until it reaches consumers. For example, our innovative CO2OLtec® refrigeration systems use the natural refrigerant carbon dioxide to reduce greenhouse gas emissions for food retailers and ensure that ice cream cartons remain safe regardless of the outside climate.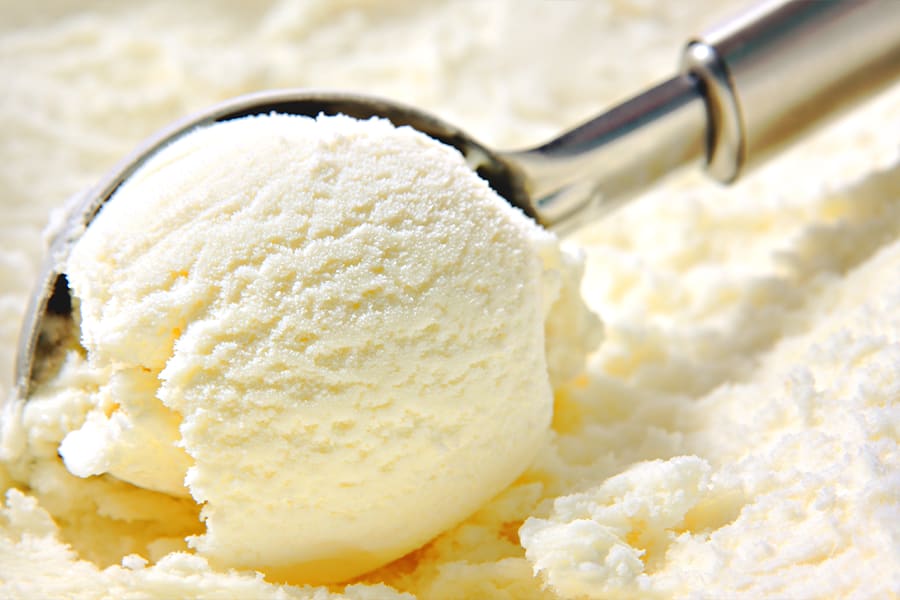 Keeping Ice Cream Refrigerated
See how Carrier keeps ice cream refrigerated.