Carrier Transicold Van Units Successfully Support Waitrose & Partners Wireless EV Charging Trial Funded by UK Government
Supermarket chain Waitrose & Partners has seen strong performance from seven all-electric temperature-controlled vans equipped with Carrier Transicold Neos 100 units, acquired as part of a government-funded trial to test the validity of wireless electric vehicle (EV) charging.


Austria's First Hydrogen-Powered Truck Cooled by Carrier Transicold's Electric Refrigeration Technology
Austrian supermarket chain MPREIS has started field trials of the country's first hydrogen-powered truck for deliveries to its supermarkets in Tyrol. The tractor semitrailer truck, which is operated by Innsbruck-based JuVe AutoMotion GmbH (JuVe), is equipped with Carrier Transicold's all-electric refrigeration technology.


Carrier Transicold's Vector S15 Trailer Refrigeration Unit Delivers Cost and Energy Savings
Carrier Transicold is committed to delivering immediate savings to customers, underlined by its latest Vector® S15 temperature-controlled trailer unit.


Carrier Transicold Vector HE 19 Units Help apetito Move Toward Net Zero Carbon Emissions
Wiltshire-based catering supplier apetito has taken delivery of 10 double-deck temperature-controlled trailers equipped with Carrier Transicold Vector® HE 19 units.


Carrier Transicold Advances Cold Chain Electrification with New Syberia eCool Model Supporting All-Electric Trucks
Carrier Transicold has begun initial production of a new all-electric Syberia eCool temperature-controlled unit, continuing the electrification of the company's eCool series and further demonstrating its commitment to sustainability.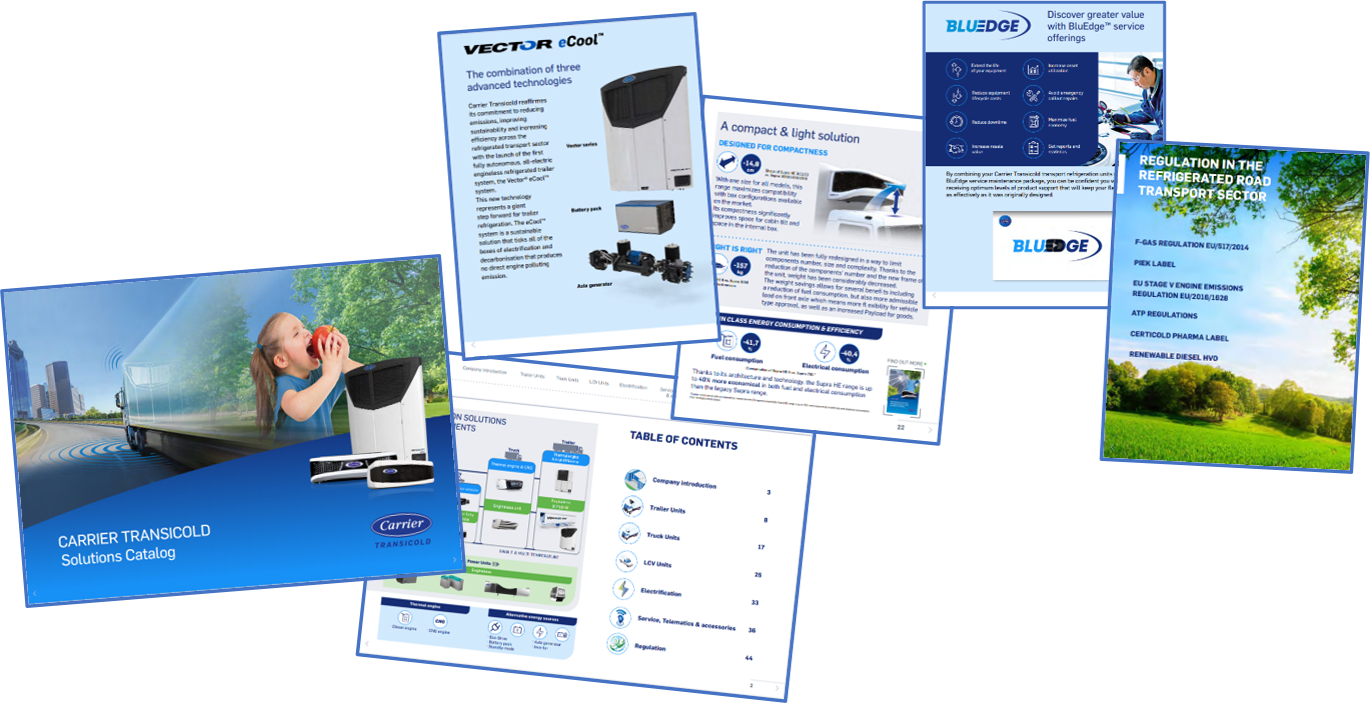 Carrier Transicold eCatalog
Get access to Carrier Transicold eCatalog that regroups all our products and services for an effective cold chain, and much more! You will be able to have a look at our latest innovations around the electrification of the cold chain and find the best fit for your need for LCV, truck and trailer.
Access the digital catalog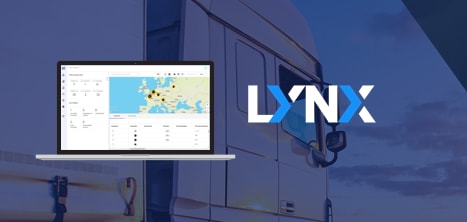 Lynx™ Fleet, the connected cold chain solution
Discover Lynx™ Fleet, the digital solution that will apply advanced IoT, machine learning and analytics technology to connect the cold chain, automate key processes and deliver real-time visibility and insights throughout the cargo's journey.
Learn more
Case Studies
Hear about our clients' stories!
Traveling across countries, at any time of the day or in extreme temperatures is challenging. Whatever type of goods you are transporting, Carrier Transicold has the right solution. Learn about the challenges our clients face and the solutions provided by Carrier Transicold to answer them.