May 9, 2019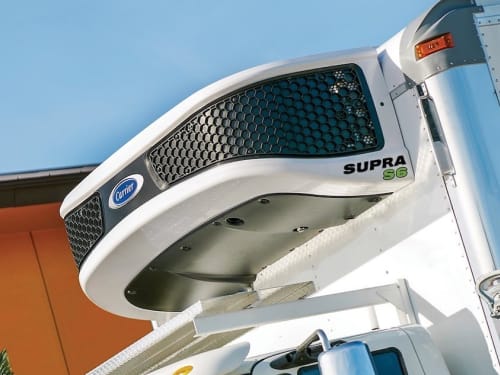 New Truck Refrigeration Unit Boasts "Supra" Powers
The Supra® S6 new-generation truck refrigeration unit from Carrier Transicold combines improved performance, efficiency and reliability with a contemporary new design, making it a welcome addition to fleets that deliver food, pharmaceuticals, flowers and other refrigerated goods.
Designed for small- to medium-sized trucks, the Supra S6 unit is the first in a new series of diesel-powered truck units being rolled out by Carrier Transicold.
"Our Supra platform is known for outstanding dependability and high standards of performance," said Scott Parker, product manager, truck products, Carrier Transicold. "With the new series, we've improved upon the platform, giving it all-new 'Supra' powers."
---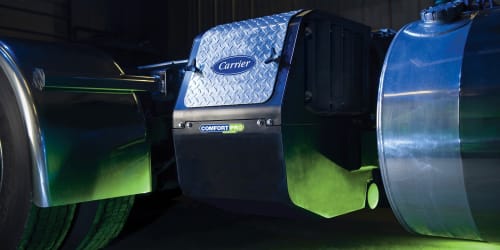 Carrier Transicold Expands ComfortPro® APU Line With New Customizable Electric Model
The new ComfortPro® electric auxiliary power unit (APU) from Carrier Transicold provides quiet, emissions-free truck cab cooling while delivering one of the longest runtimes in a battery-powered APU.
The ComfortPro electric APU is powered by four Group 31 AGM (absorbent glass mat) batteries that are charged by the truck's alternator. Thanks to innovative power management technology that maximizes efficiency, the ComfortPro APU provides 7,500 Btu/h of air conditioning for up to 11 hours.
---
To subscribe to eFLASH, click here.
If you know someone who would like to receive eFLASH, simply send this page link and tell them to subscribe.