October 22, 2019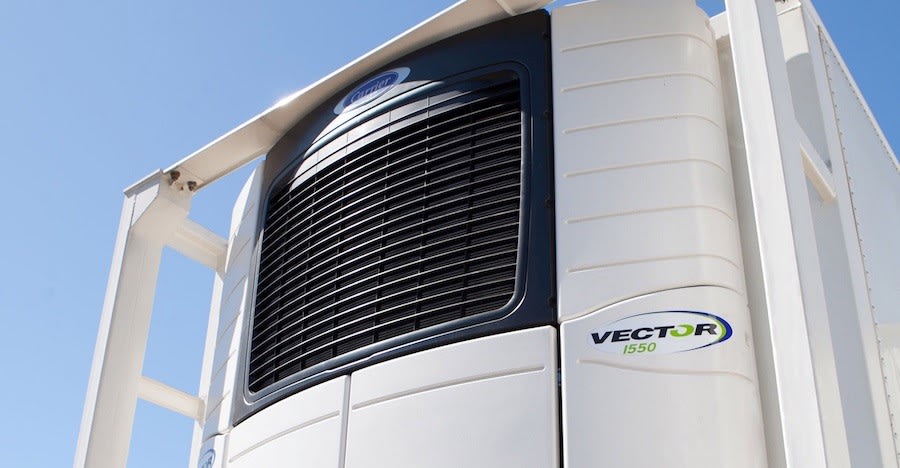 New Thin Profile Vector® 1550 Refrigeration Unit Maximizes Intermodal Cargo Efficiency
The Vector® 1550 domestic intermodal refrigeration system from Carrier Transicold features a thin profile enabling greater capacity utilization within a standard 53-foot North American intermodal container. As a result, up to 7% more cargo can be carried for greater shipping efficiency over rail and highway.
"With the Vector 1550 unit, Carrier Transicold engineered a space-efficient transport refrigeration system that fits within a trim envelope that is a third thinner than a traditional transport refrigeration unit in the U.S.," said Patrick McDonald, trailer product manager, Carrier Transicold.
The Vector 1550 unit allows a domestic intermodal refrigerated container to accommodate an extra row of pallets, resulting in cube loads similar to 53-foot over-the-road trailers. The thin-profile Vector 1550 unit also reduces total weight by as much as 570 pounds compared to competitive standard-size refrigeration systems, and by 200 pounds compared to competitive slim-profile designs.
---
To subscribe to eFLASH, click here.
If you know someone who would like to receive eFLASH, simply send this page link and tell them to subscribe.