June 13, 2022

Carrier Transicold's Electric eCool Series Drives Efficient, Sustainable Transport Refrigeration
At the recent 2022 Advanced Clean Transportation Expo, Carrier Transicold showcased its new eCool™ series, a range of electric transport refrigeration and cooling products that help lower emissions for customers across the cold chain.
---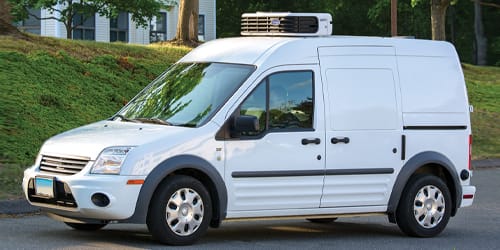 All-Electric Neos 200e® Refrigeration Unit Sustainably Delivers Greater Cooling for Small Delivery Vehicles
When it comes to refrigeration systems for small delivery vehicles, Carrier Transicold delivers big performance! The new Neos 200e® unit for commercial vans and light-duty trucks provides up to 25% greater cooling capacity with more efficiency than the unit it succeeds.
---


To subscribe to eFLASH, click here.
If you know someone who would like to receive eFLASH, simply send this page link and tell them to subscribe.