Landmark Carrier Project Selected for Tenth Annual Tall Buildings Survey
LONDON, England -
Carrier has been recognised in the tenth annual London Tall Buildings Survey for its high-efficiency, centrifugal chiller-based air conditioning solution for London's tallest tower, 22 Bishopsgate. Carrier is part of Carrier Global Corporation (NYSE: CARR), global leader in intelligent climate and energy solutions.
Published by New London Architecture (NLA), the influential report provides the latest data and analysis on the contribution being made by tall buildings to a more compact and sustainable London.
Neil Hitching, Carrier HVAC EU Northern Europe Marketing Director, joined other NLA members and a panel of experts from the City of London Corporation, UCL Institute for Environmental Design and Engineering, architect Allies and Morrison and engineering consultancy Rowan Williams Davies & Irwin for the launch event held earlier in June.
"While previous surveys focused on the pipeline of tall buildings planned for London, the spotlight this year is on sustainability and how towers can deliver lower carbon emissions, be more sustainable and support high quality environments for occupants," said Neil Hitching, Marketing Director, Northern Europe HVAC, Carrier. "Alongside improvements to the building fabric and use of renewable energy systems such as solar photovoltaic, high-efficiency air conditioning has a key role to play in reducing carbon emissions and supporting occupant wellbeing. Carrier's solution for 22 Bishopsgate is an excellent example of how modern, high- performance systems contribute to more sustainable high-rise buildings, and in turn help transform cities."
Carrier supplied four AquaEdge® 19XRV centrifugal chillers for 22 Bishopsgate, each delivering 4MW of cooling with efficiency levels as high as 6.8 European Efficiency Rating (EER). Equipped with Greenspeed intelligence™ variable speed drives, the chillers constantly match cooling output to the building's heat load, optimising comfort, reducing energy consumption and minimising impact on the environment.
London has adopted ambitious carbon reduction targets and is aiming to achieve net zero by 2030. The route map includes a 40% reduction in total heat demand from buildings and installation of 2.2 million heat pumps over the next seven years.
"Tackling the environmental impact of heating is key to meeting these ambitious targets," said Hitching. "As well as use of high-efficiency air conditioning, this will require the roll-out of more district heat networks, where waste heat is harnessed to warm homes and businesses. Carrier has proven solutions that deliver significant reductions in carbon emissions and lower energy costs."
The survey reveals a clear shift in the development priorities of planners, with an emphasis on sustainability, reduced carbon and occupant wellbeing, supported by upholding the latest building safety legislation. The NLA London Tall Buildings Survey 2023: Sustainable Skylines can be downloaded at https://nla.london/insights/london-tall-buildings-survey-2023-sustainable-skylines.
To find out more about Carrier's heating and cooling solutions for tall buildings visit our website.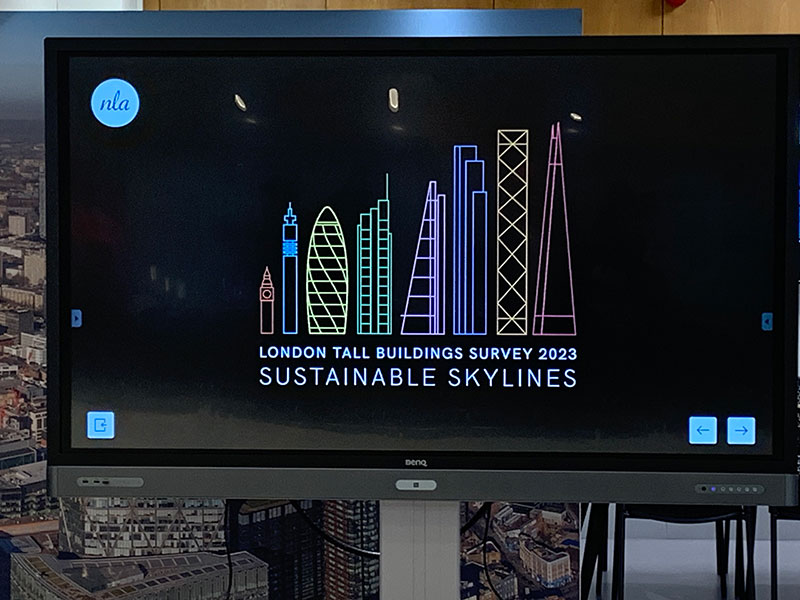 Launch of the NLA London Tall Buildings Survey 2023: Sustainable Skylines.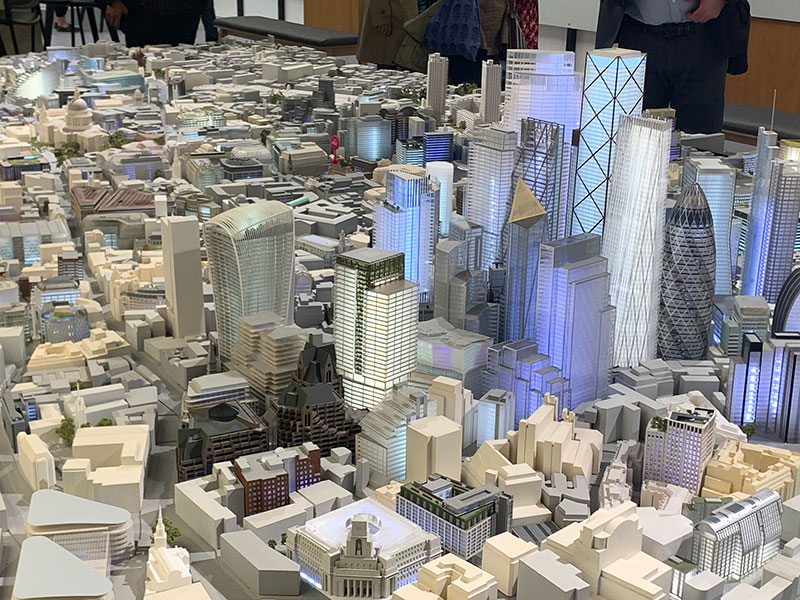 The City of London Model showing 22 Bishopsgate (centre right).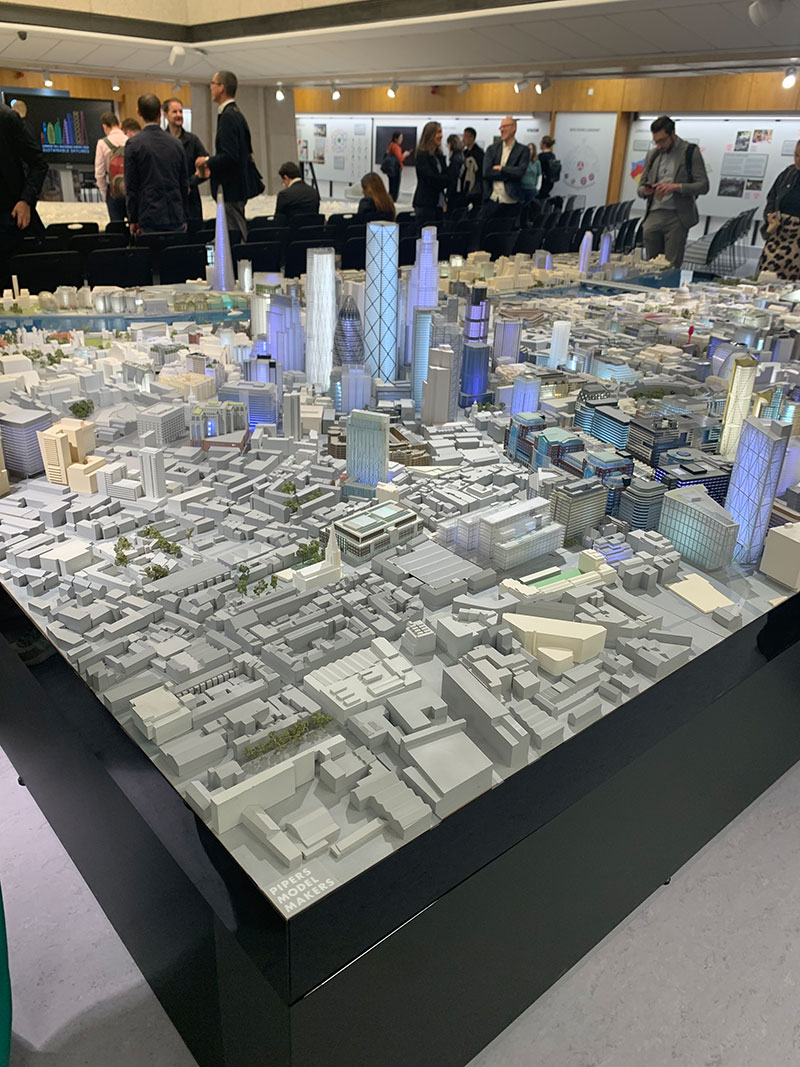 Another view of the City of London Model showing 22 Bishopsgate (centre right).