Sistine Chapel - Cultural heritage
Carrier's AdvanTEC engineers, a group of Experts in Efficiency and Environment, developed an innovative heating, ventilating, and air-conditioning (HVAC) solution to ensure the preservation of the Sistine Chapel for many years to come.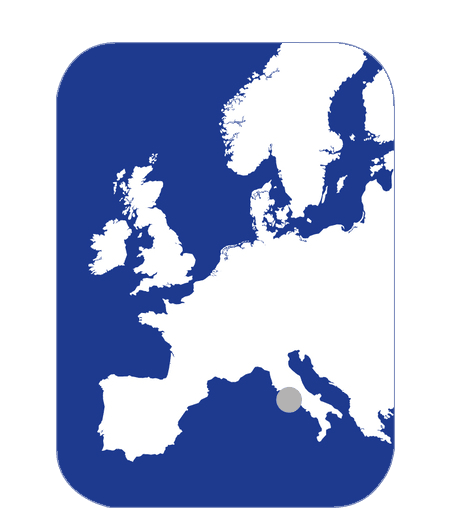 account_circle

Customer

Vatican Museums
room

Location

Vatican city state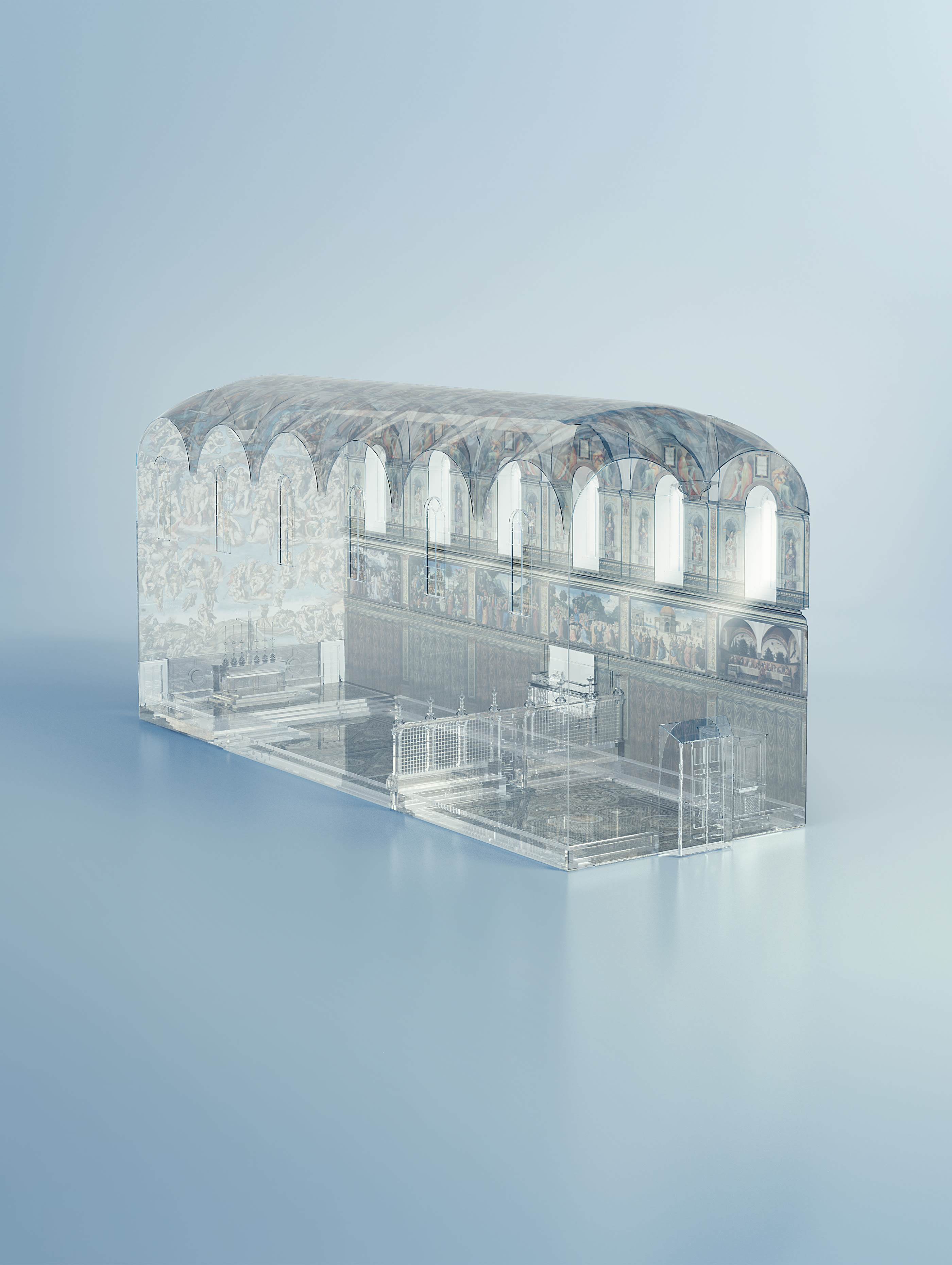 Project description
Every year, approximately 6 million people visit the Sistine Chapel to view Michelangelo's frescoes. Since their completion more than 500 years ago, the Sistine Chapel has welcomed an increasing number of visitors, bringing with them heat, humidity, dust and CO2. Faced with substantial damage, the museum's curators sounded the alarm, calling on Carrier to provide a solution to save this historic masterpiece. Carrier's AdvanTEC expert teams worked closely with the Vatican to design a system that both cools and preserves the Sistine Chapel.
The result is a unique and innovative system that maintains optimal climate conditions within the chapel, preserving the past for the benefit of generations to come.
Background
In 1993, Carrier designed and installed the Sistine Chapel's first air-conditioning system to accommodate a maximum load of 700 simultaneous visitors. During its lifetime, the system worked exactly as designed, but was not powerful enough to cope with the growing number of visitors. 
The AdvanTEC team used advanced computer simulations to calculate airflow and analyze the climate within the chapel. Key focus areas included the critical parameters of consistent relative humidity, low air velocity, temperature stability and carbon dioxide concentration. 
By harnessing the power of today's technology, international teams Carrier developed a unique HVAC solution to ensure the preservation of this World Heritage treasure capable of maintaining optimal conditions for up to 2,000 simultaneous visitors inside the Sistine Chapel.
Key benefits
Respect the site's architecture
Increase airflow capacity
Control air velocity, quality, temperature and humidity
Design high efficiency and energy-saving system
Provide redundancy
Maintain visitor access during installation
Provide Service maintenance contract 
Technologies
30XWV580 Carrier AquaForce® chiller with Greenspeed® intelligence
39HQ Air Handling Unit 
FCL91 Dry Cooler: ventilated heat exchanger
Trumpet-shaped diffusers with diamond-shaped perforated plate: optimize the airflow and velocity to ensure "still air" conditions 
Building automation system which regulates and communicates real-time reports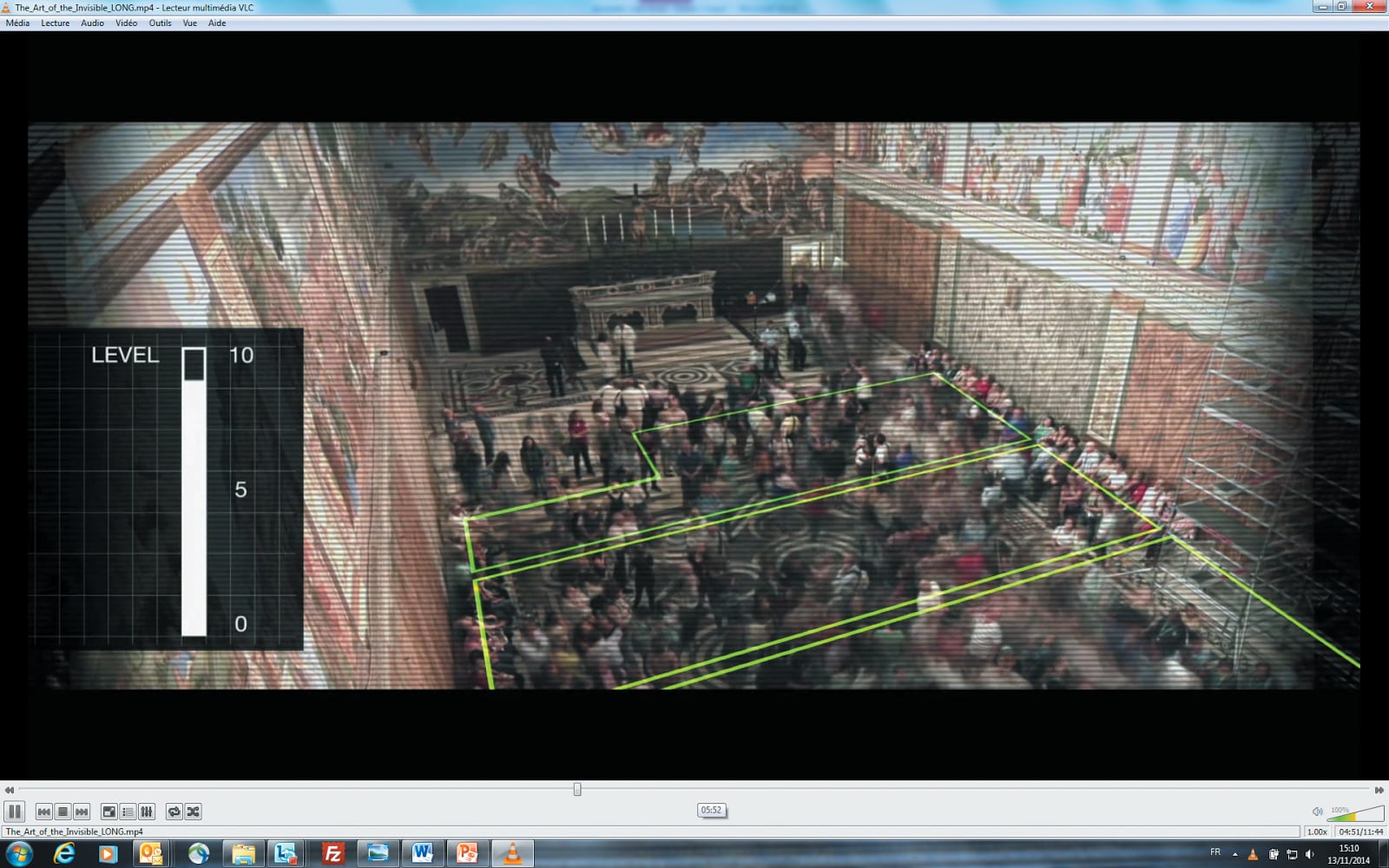 Innovative video counting
Innovative video counting application detects in real time the number of people inside the chapel, anticipates the level of CO2 , adjusts the quantity of air delivered.
Challenges and solutions
The project presented a number of specific challenges and the resulting solution succeeded in:
Efficiency -  Twice as efficient than the previous system;
Capacity - Three times greater capacity;
"Invisibility" - The system, including sensors, cabling, air handling units, pumps, chillers and diffusers, are nearly invisible to the public;
Air quality - Air handling units are equipped with six filtration levels;
Noise control - The system is designed to deliver "church-quiet" levels operating at normal conditions;
Innovation - A new energy-saving process application is being used for the first time;
Functional redundancy provided by 2 identical subsystems/
Source : Video "The art of invisible", Sistine Chapel, Vatican, 2014